Sidemount Clinics
I offer bespoke sidemount clinics that are focused on perfecting your sidemount equipment configuration and developing your sidemount fundamental skills to a world-class level.
These clinics are designed for qualified sidemount divers, at recreational and technical levels, who wish to remediate or progress beyond the basic training they've previously receive.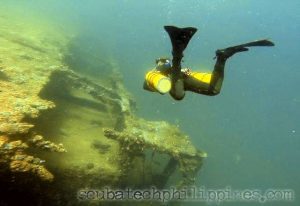 Clinics are entirely flexible in goals and duration. Participants may already have a clear idea of what they want to work upon, or I can provide an assessment and give recommendations.
Examples of clinic goals could include one, or more, of the following:
Equipment Configuration:  1-day workshop, includes configuration principles theory and personal tailoring/modification of your sidemount equipment for optimal performance.
Fundamental Skills:   Flexible duration shallow-water skills training with an emphasis on developing precision buoyancy, consistent horizontal trim, advanced propulsion, accurate control and positioning, increased situational awareness and team diving protocols. These skills make YOU a better diver – which is the platform from which better all-round sidemount performance is grown.
Advanced Sidemount Skills: 1-2+ days of shallow water skills development to include a host of critical and contingency skills, including many that may not have been taught on your initial sidemount course; failed bungee, failed cylinder band, regulator feather breathing, cylinder don/doff in neutral buoyancy, stuck inflator/LPI freeflow, arresting a buoyant ascent, use of sidemount pocket, backup mask deployment etc.  The aim of this training is not only to teach you a full spectrum of skills, but also to train sufficiently that those skills are well ingrained and performing them does not diminish your situational awareness and control.
Technical Sidemount: 1-2 days duration. How to optimally rig and don/doff stage and deco cylinders for optimal sidemount performance. Best practice protocols for gas-switch, team positioning etc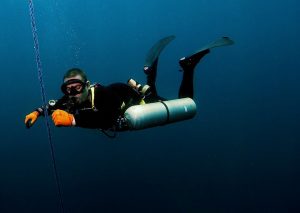 For clinic prices, see COURSE COSTS