HOG Sidemount BCD at DEMA
 A first sneak peak of the new HOG sidemount, that was unveiled at 2013 DEMA.  Many thanks to Wayne Fisch for the photos!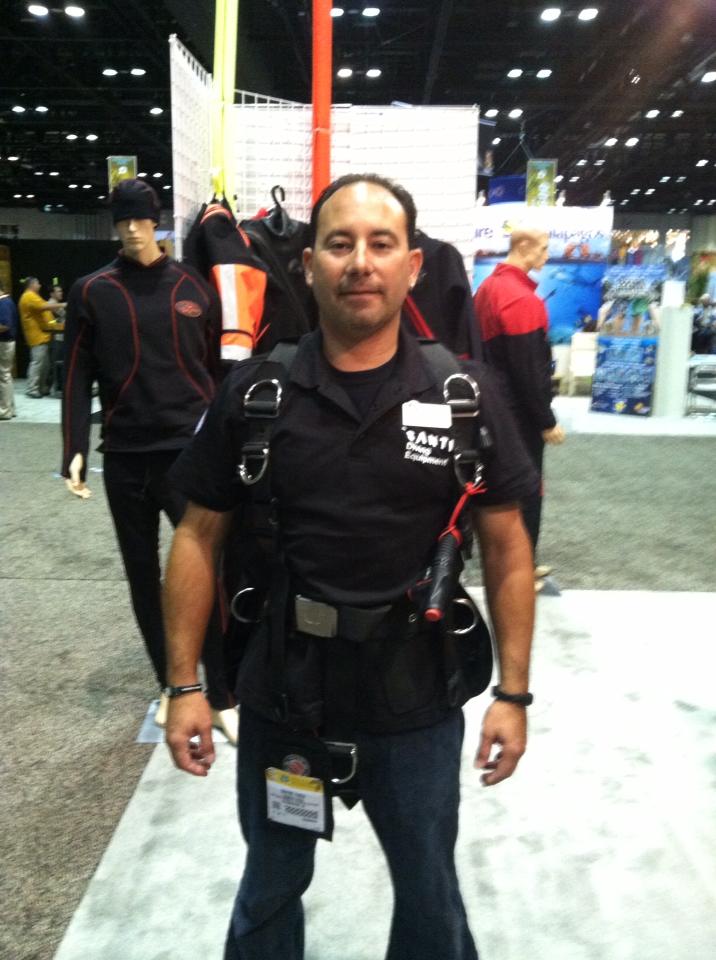 The HOG sidemount is aimed for 'technical divers' and originates from the USA caving community.  It shares a common approach with the Hollis SMS100/75, Halcyon Contour and DiveRite Nomad..   I do not yet have any formal specifications for the rig.
The expected price should be around $399.00 – making it one of the cheapest rigs on the market.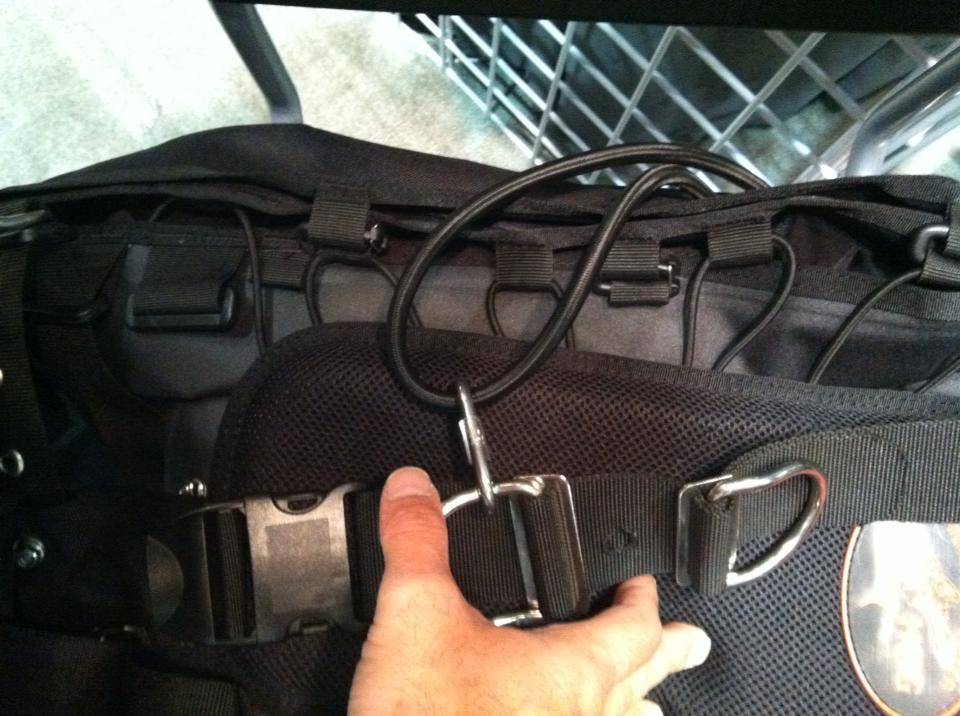 The rig makes extensive use of bungee to keep the bladder under control.  The shoulder straps have multiple, large D-rings and there are quick releases.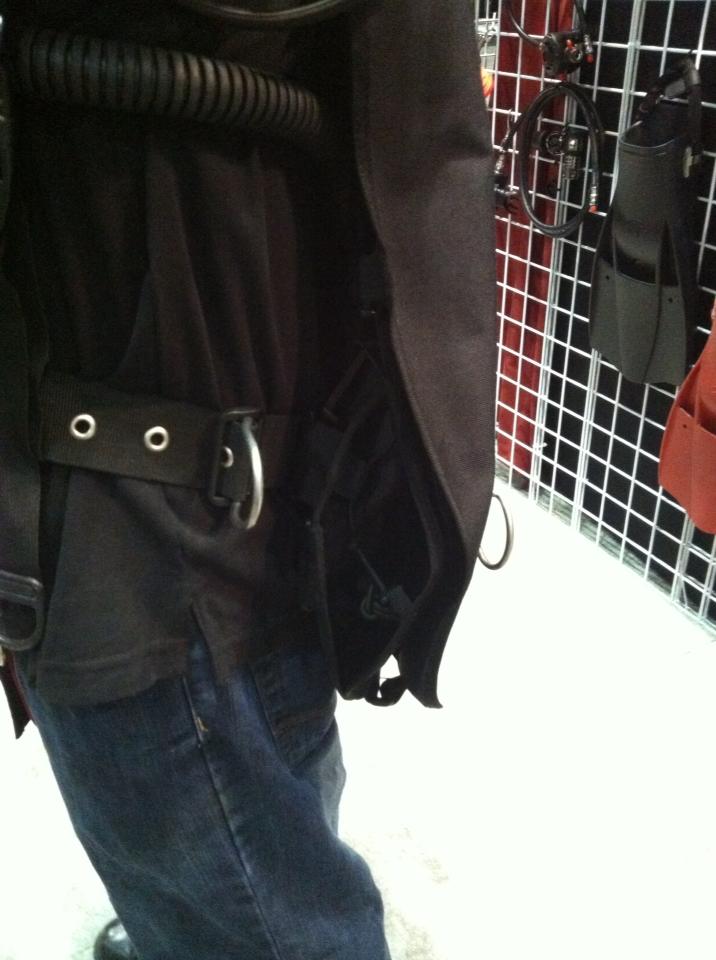 I don't (yet) know why there are grommits in the waist belt.  The lower section of the wing seems quite 'unkempt' and extends very low on the torso. It'll be interesting to see how this works in conjunction with access to the rails/waist D-rings.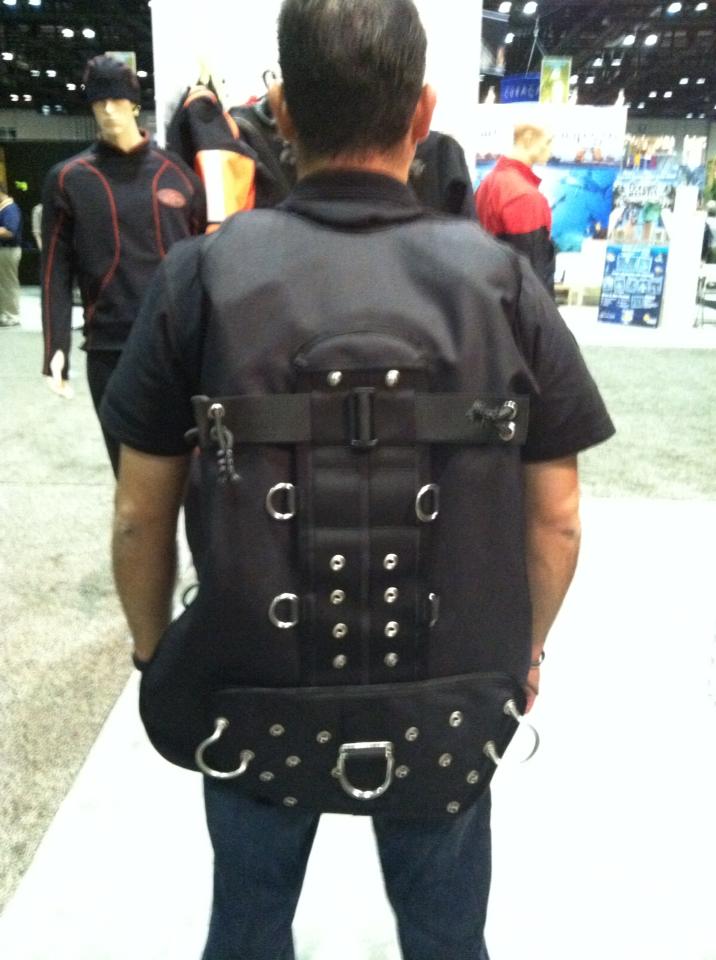 The HOG sidemount has 'old-school' bungees supplied as standard, which some will like.  From this photo it is unclear whether there is a convenient option to use alternative bungee configurations – there doesn't seem to be any obvious mounting points.
The  butt plate looks very wide and has rails that are reminiscent of the Hollis SMS50 and SMS75.  There seems to be 4 alternative mounting points for the rails.
The bladder seems to extend right up/over the shoulders. The extension of the lower wing out from the hips is evident in this picture.   I'm not sure what material is used for the bladder, but at first appearances it looks relatively thin.