ProService Dive Repair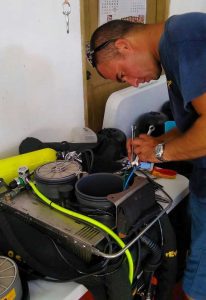 ProService Dive Repair offers a comprehensive range of technical dive equipment maintenance, professional technician training and commercial diving solutions in the Philippines.
ProService Dive Repair is the first and only training provider for the internationally recognised Technician Qualification System (TQS) in the Philippines.
ProService Dive Repair is run by Shaun Notley, a TQS Technician Instructor, PADI/TDI Technical Diving Instructor and DOL Class II Commercial diver, based in Subic Bay, Philippines.
---
ProService Dive Repair has the following objectives:
To provide world-class diving equipment repair, service and maintenance services.
To ensure customer satisfaction from the highest levels of Quality Assurance, expertise and experience.
To deliver internationally recognized service technician training through TQS qualification.
To provide effective maintenance & technician training solutions for dive industry operations.
To offer the most competitive, honest and efficient commercial diving services.
---
Professional Services




---
Exclusive Courses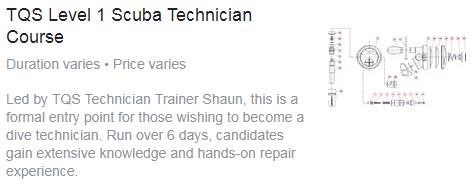 ---
About Shaun Notley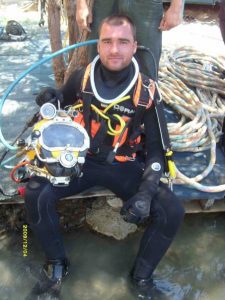 Shaun entered the recreational diving industry in the UK during 2001. Since that time he has worked in many dive industry roles, including; dive centre owner and manager, commercial diver, full-time dive equipment technician and compressor mechanic, recreational and technical diving instructor.
He holds professional qualifications as a PADI and TDI Technical Diving Instructor, DOL Class II commercial diver and TQS Technician Trainer.
He runs ProService Dive Repair in Subic Bay, Philippines, where he teaches a range of TQS regulator and compression technician training, TecRec gas-blending and his exclusive PADI Compressor Operator courses.
Shaun offers expert service in compressor servicing, maintenance & repair; along with a wide variety of commercial services including hull cleaning, anode replacement, video surveys, salvage and inspection.
---
Contact Shaun
  Call +63 (0)921 217 6747
  Facebook
@ProServiceDiveRepair
proservicediverepair@gmail.com
---

---