Wreck Diving Courses
 Wreck diving is an enjoyable and challenging specialism for scuba divers.  Penetrating inside shipwrecks is one of the most hazardous activities that a diver can undertake; but proper training, attitude and equipment will mitigate those risks.
All wreck diving course are completed on the amazing wrecks of Subic Bay. Shallow site locations on major war wrecks allow for unparalleled in-water / wreck penetration training time for the superior results.
Over two and half decades experience in expeditionary wreck diving,cutting-edge penetration training and underwater archaeology projects; this ensures a second-to-none level of instructor experience.  Unlike many advanced wreck instructors, technical wreck penetration is my regular routine diving.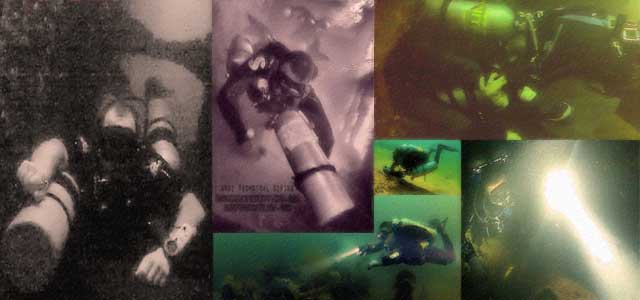 Wreck diving training is progressive, going from introductory/basic to advanced/technical (and beyond!).  Here is a list of the wreck diving courses that I offer:
Basic Wreck
The basic wreck diver certification training introduces recreational divers to the hazards, attractions and techniques of wreck diving.  This course includes basic instruction on guideline use and limited wreck penetration.
– AOW & above.
– Recommended with/for sidemount and deep qualified divers.
For more details, click HERE
---
Advanced Wreck
The Advanced Wreck course focuses specifically on a robust syllabus for wreck penetration diving.  It can be completed using sidemount, backmount doubles or a single cylinder with pony bailout.
This isn't just another wreck specialty course – this is real training for safe and effective wreck penetrations within recreational diving limits.  Requires RAID Advanced 35 and Basic Wreck, or equivalent. Nitrox highly recommended
For more details, please click HERE
---

Technical Wreck
The Technical Wreck certification course trains technical divers for unlimited wreck penetration skills.  It includes advanced guideline skills, team protocols, dive planning and emergency drills.  This an elite level technical diving course!
RAID Deco50 or Tec45 / AN-DP and above.
For more details, please click HERE
---

Penetration Protocols Clinic
My exclusive Penetration Protocols clinic can be taught at either recreational or technical levels for qualified wreck divers.  It is a non-certification training format that is flexible for the goals that you want to achieve.
This is an rare opportunity to learn world-class techniques and cutting-edge protocols from a highly regarded wreck explorer.
For more details, please click HERE
---

Wreck Instructor Clinic
This exclusive clinic is aim to satisfy the needs of professional wreck diving instructors.  I will share my teaching methodology, best-practice protocols, training drills and develop your wreck teaching experience well beyond that provided in most Wreck Instructor Specialty courses.
If you're a dedicated and contentious wreck diving instructor, you may find great benefit from this elite training.
For more details, please CONTACT ME directly
---
Wreck Diving Resources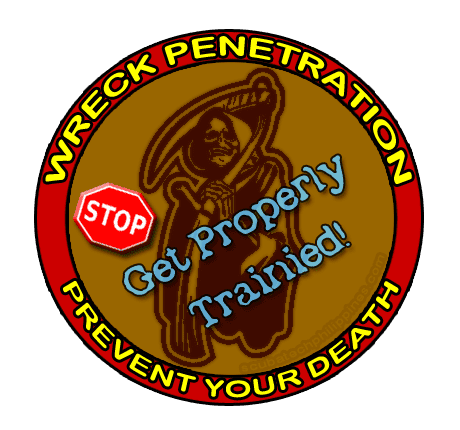 A Guide To Advanced Wreck Penetration Diving
Pony Cylinders and Redundant Air Sources for Wreck Diving
How To Choose A Potential Wreck Diving Course
Defining Wreck Diving Restrictions
Line Laying for Wreck Penetration (videos)
Guideline Techniques Tutorials (videos)
Wreck Silt-Out Demonstration Video
BBC History: An Introduction to Wreck Diving