Technical Diving Instructor Profile
Andy Davis
My name is Andy and I've been a full-time technical diving instructor since 2007. I am regarded as a reputable authority on sidemount diving and have been a passionate wreck diver since the mid-1990s. I have written a comprehensive profile here: this is information you should seek about any prospective diving instructor.
RAID Technical Diving Instructor, Advanced Wreck Instructor, Sidemount Instructor
PADI TecRec Advanced Trimix Instructor, Technical Wreck Instructor, Tec Sidemount Instructor
ANDI Technical Diver Instructor, Technical Wreck Instructor, Advanced Sidemount Instructor
SSI Advanced Instructor
BSAC Nationally Qualified Instructor
10,000+ dives total
6000+ sidemount dives
3500+ technical / mixed gas / staged decompression dives
16+ years full-time technical diving instructor
12+ years exclusively diving sidemount at trimix and advanced overhead levels
Qualified diver for three decades
---
Why Do You Need To Know About Your Technical Diving Course Instructor?
Technical and sidemount courses are exploding in popularity in recent years – and that means there's a lot of inexperienced sidemount and technical diving instructors who are 'jumping on the band-wagon' to offer training courses in  specialist and advanced diving activities that they actually have little personal passion, or history of experience, in enjoying for themselves.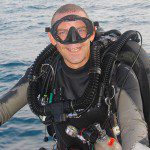 It might surprise you to know that some dive training agencies will certify sidemount instructors with as little as 4 days/8 dives of sidemount experience!  A similar situation is true with technical diving instructors; where agencies are allowing recreational instructors, with no previous technical experience to  'fast-track' from course-to-course into technical diving instructor, or even instructor-trainer responsibilities.
Inexperienced or 'zero-to-hero' wreck, sidemount or technical diving instructors might charge less for training, but rarely provide true value for money to their students.  When it comes to advanced and specialist diving courses – you tend to get exactly what you pay for..
Needless to say, the best advice is to spend a little time researching your potential technical diving instructor. Confirm their actual experience in the specialist activity being taught. Consider their diving and teaching history in relation to how this will effect the breadth of their experience of the specialist subject being taught… and reflect on how this will determine the quality of training you will receive.
An instructor's breadth of experience is a critical factor in their ability to provide high quality, successful training.  When course charges vary, or if faced with a myriad of alternative instructors…it is important to ensure that you actually get the most value for money from your training. A course serves as the foundations from which all future development arises.  Bad training has negative pay-backs for years into the future. At worst, it may leave you in an unsafe position – should your skills and confidence not match the challenges of the dives you choose to undertake.
---
Technical Instructor Interview
My recommendation is to ask the following questions to any instructor you might be considering:
What are your relevant diving qualifications?
RAID Deco50 Trimix Instructor

PADI TecRec Advanced Trimix Instructor

PADI Technical Wreck Instructor

PADI TecRec Trimix Blender Instructor

PADI Sidemount and Tec Sidemount Instructor

ANDI Advanced Sidemount and Technical Wreck Instructor

BSAC Nationally Qualified Instructor

SSI Advanced Open Water Instructor

JJ-CCR Diver
---
When did you learn to dive and when did you become a diving instructor?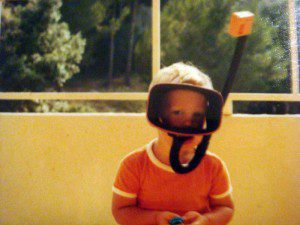 I learnt to dive with BSAC whilst at university in 1993. I continued dive training over the next 10 years, gaining multiple qualifications with BSAC and PADI. I became a PADI divemaster in 2003 and a BSAC instructor in 2004, teaching in UK military dive clubs. I started technical diving in the UK in 2005, training with Mark Powell and certifying with TDI.  I qualified as a PADI instructor in 2006 and became a TecRec technical diving instructor, via Jamie McCloud on the infamous MV Trident tech liveaboard, and SSI instructor certifications in 2007.  I certified as an ANDI Safeair, Sidemount and Technical Wreck instructor in 2012 and was in the first batch of PADI certified Sidemount and Tec Sidemount instructors pre-qualified in 2013. In 2016 I became a RAID Technical instructor – enabling me to teach the highest standards of courses available.
I've never 'rushed' through qualifications or gained teaching certifications with an aim to 'sell courses'.  My progress as a technical diving instructor reflects my personal interests and passions; along with a belief that I should only teach subjects in which I have a very high level of personal experience and expertise.
---
Are you a full time or part time technical diving course instructor?
Since I became a PADI instructor in 2006, I have worked full-time in the scuba industry. I have worked as a full-time technical diving instructor in Thailand, Malaysia and the Philippines.
Teaching scuba courses in Thailand, 2007Prior to becoming a full-time instructor, I worked part-time in the UK – contributing towards diver training in BSAC diving clubs.
I have noticed that, since turning full-time, I have been far more 'in touch' and fluent with the latest developments in diving skills, techniques and equipment. Being a  full-time technical diving instructor also ensures that my teaching skills and personal dive fitness are kept to a much higher level.
Since 2010 I have worked as an independent technical diving instructor throughout Asia  – and enjoy having the freedom to focus on quality training without the usual pressures of being in a busy dive center running quick, minimum standards courses. When previously employed by dive centers, I felt that strict course timescales and financial overheads typically put pressure on instructors to keep courses as short and minimal as possible. I also noticed that instructors were pressured to sell 'off-the-shelf' training courses regardless of the student's needs or goals.
---
What countries you have dived in?
I have dived in many countries around the globe, including; England, Scotland, Spain, Cyprus, Egypt, Oman, Belize, the USA, Maldives, Israel, Thailand, UAE, Malaysia, Borneo, the Philippines, Vietnam and Ascension Island (mid-Atlantic).
---
What did you do before becoming a dive instructor?
I spent my childhood living in several different countries, due to my father's work. These included Senegal and the USA.  I went to University in 1991 and studied Politics and History.   Whilst at university I played rugby, taught martial arts and served for 3 years as a trooper in a reserve/territorial army reconnaissance unit. I joined the Royal Air Force as an officer, in 1999, working in several roles; including policing/counter-intelligence management, strategic planning and civil-affairs. I rose to the rank of Flight Lieutenant (equiv to army Captain) served operational tours in Iraq and Afghanistan, along with deployments to Belize, Cyprus, Qatar and Oman.
Upon leaving the military I decided to follow my true passion – and became a full-time scuba diving instructor.
---
Other than scuba diving what are your interests?
I have always loved the ocean – so over the years, I have gained a number of qualifications in water-related activities, including Royal Yachting Association (RYA) competent crew, RYA powerboat level 2 and British Canoe Union level 2 kayak.
I've been involved in martial arts since I was 11 – and was awarded a 3rd Dan black belt in Jiu-Jitsu in 1998, along with accreditation by the 'Sports Coach UK' scheme.  As a martial arts instructor I was involved in the fledgling MMA community in the UK – organizing the first amateur competitions, coaching fighters, refereeing and judging at professional events, including the UFC in 2002.
I also qualified as a fitness instructor through the British Association of Fitness Instructors in 2003, along with a diploma in exercise performance.  Basically, I've been involved with the sea…and with training and developing people since I was a teenager.  I love being an educator – and that's reflected in every facet of my life.
---
What is your involvement in technical diving and how did you start?
My first 12 years of diving was primarily spent on the wrecks around England and Scotland – so the issues of depth, bottom time and no-decompression limits were always a fundamental restriction on the dives I wanted to conduct. I resolved that by training with Mark Powell to complete TDI qualifications in 2005.  For the next 2 years, I dove UK wrecks on a weekly basis using technical diving procedures and equipment.
I then moved to Thailand to work as a full-time scuba instructor and was actively involved with the technical diving community there –   doing deep wreck expeditions in the Gulf of Thailand, assisting as a 'technical divemaster' on a dedicated tech-liveaboard and teaching tech diving courses.
Since moving to the Philippines, I have remained active as a technical diver and completed over four hundred decompression and technical wreck penetration dives over several years. Many of these dives were on the wrecks of Subic Bay – which I now know like the back of my hand. For years, nearly all of these dives were completed on sidemount configuration – to enable more diverse wreck penetrations that were previously unattainable. Since early 2011 I have been developing my skill-set for videography filming on technical wreck penetrations.
During 2012, I have completed a number of courses with ANDI Instructor Training Director, Bruce Konefe, to qualify at both diver and instructor level as an ANDI advanced overhead sidemount and technical wreck instructor.
I am used as an expert consultant by several sidemount system manufacturers; to test, review and refine products at pre-release and upgrade stages.
Due to my experience and interests, I consider myself to be a specialist in advanced technical wreck diving.  I have written my own specialist courses in Overhead Environment Protocols and Technical Wreck diving, along with numerous magazine articles and training materials; including the IANTD Advanced Technical Wreck Manual and ANDI Advanced Sidemount Course.
I am also actively involved with projects through the Philippines Underwater Archaeological Society, including historical wreck identification, survey and teaching training courses.  This has included TV appearances on several Philippines channels.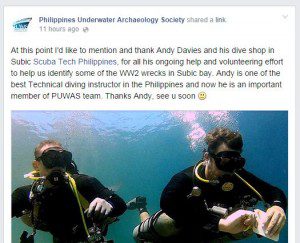 ---
What dive environments do you have experience diving in?
Having dived in a variety of different countries, I have enjoyed exposure to a multitude of different water environments and conditions.  These include:
Extreme cold water in deep fresh water quarries (2°C, using drysuit and argon suit gas)

Tropical warm water diving on coral reefs, deep walls, pinnacles and muck dives

Remote area, self-supported, diving expeditions; Ascension Island on the mid-Atlantic ridge

High current dives in the UK and Maldives, requiring tidal planning and special measures.

Wreck dives in extremely limited visibility, high current and remote locations

Technical wreck penetrations beyond extreme restrictions on large, deep water, wrecks

Solo dives involving decompression and technical wreck penetration

Closed Circuit Rebreather (CCR) diving
---
What are your future goals?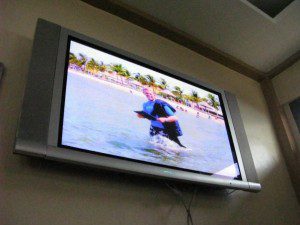 During 2018, I am working towards qualification as a RAID Technical Instructor-Trainer.  I look forward to teaching a future generation of technical, sidemount and wreck instructors with the best standards and highest quality training available.
I am also currently collating various articles and notes that I have written with a plan to publishing more books on sidemount, technical and wreck diving.  I have written drafts for several new books I am currently working on illustrations.  My existing eBooklets are available in my SHOP.
There's still a whole lot of wrecks out there waiting to be discovered and dived… and people keep tempting me to cross my wreck diving skills into the cave environment.