Sidemount Diving Courses
Sidemount Diving is a ground-breaking modern approach for streamlined, convenient & safe diving, at both recreational and technical levels.  
It is time that you learned more about the fastest-growing revolution in scuba diving…
As a pioneer of sidemount diving in SE Asia, with over a decade of exclusive technical and overhead sidemount experience, I offer unparalleled instructor expertise in sidemount diving – from beginner to advanced trimix and overhead environment levels.
---
What Training Is Available?
I offer a full range of technical training that runs from basic introductory sidemount to full technical trimix sidemount via RAID.
XDeep sidemount BCDs are available for rent.
---
RAID Sidemount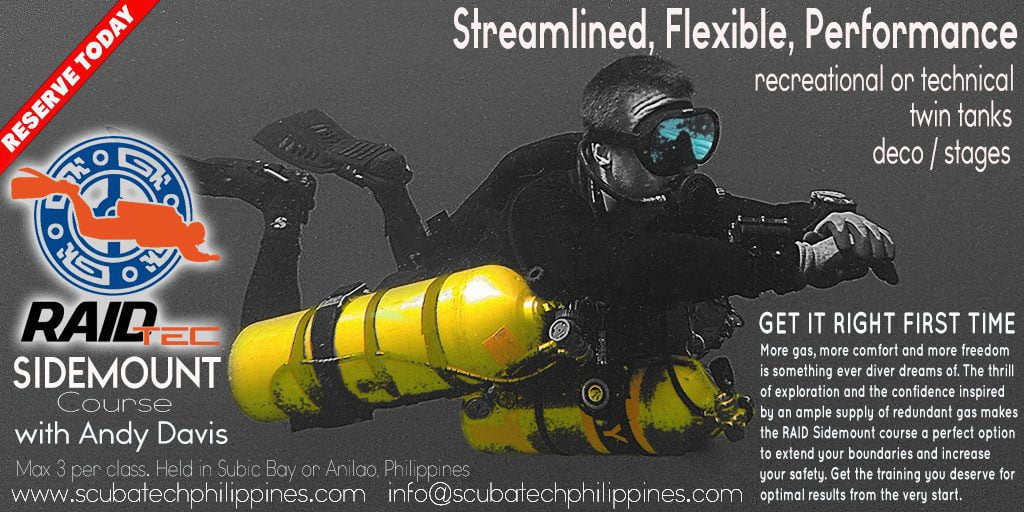 The RAID Sidemount course reflects a reputation for excellence and expertise.
During this very comprehensive course, Andy Davis teaches how to effectively configure and operate sidemount equipment for superior performance. It stresses development of a high attention-to-detail, solid fundamental skills and expert equipment familiarity.  The exclusive training includes a variety of contingency protocols, culminating in challenging emergency scenario training.
Taught at YOUR level of diving. Suitable for recreational and technical divers.  Technical qualified divers conduct extra skills and learn sidemount deco cylinder configuration.
Duration: 2-4 Days 
Equipment workshop, skills development and 2 training dives
Click HERE for more details.
---
Sidemount Performance Diver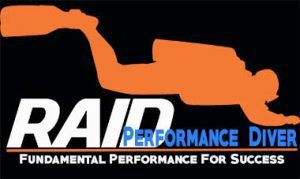 The RAID Performance Diver course can be completed in sidemount configuration and perfectly complements into the Sidemount Course.
The course delivers high-level fundamental sidemount diving skills, including; precision buoyance, consistent horizontal trim, advanced propulsion and control, ascent and descent protocols, DSMB deployment, situational awareness, decreased task loading and stress management of comprehensive emergency procedures.
Duration: 2-4 Days 
Intensive shallow-water dedicated practice of fundamental skills
Click HERE for more details.
---
Sidemount Master Clinics
A flexible course option, providing comprehensive sidemount tuition that can be developed according to the student's pre-existing qualification level, including technical diving and overhead environment/wreck penetration.  
Perfect for already qualified sidemount divers at any level who are dissatisfied with their previous training (not with me!) and performance.
Click HERE for more details.
---
The availability of effective sidemount diving tuition is still a very rare commodity – this is your opportunity to enjoy lessons with a dedicated, active sidemount technical instructor and diver – qualified to teach sidemount at all levels and through three different agencies; one of the very first qualified Sidemount and Tec Sidemount instructors in Asia!