Scuba Q&A: Diving Descent Speed and Decompression
by Andy Davis

Question: What happens if you exceed a deco algorithm maximum descent rate?
ANSWER: If you've planned your dive on custom tables, your diving descent speed and time needs to match your plan. If you descend faster, you'll potentially have more bottom time than your plan has predicted; i.e. more inert gas onloading than you'll have planned to subsequently decompress.
Most custom tables planning software allows user input of diving descent speed – enter an accurate figure that represents how you actually dive.
If only diving on computer, it'll calculate in real-time, so there's no discrepancy.
Likewise, plastic tables (i.e. PADI RDP, BSAC 88′ or US Navy) calculate bottom time from the start of descent – that innate conservatism ensures that varying descent speed is adequately covered.
---
About the Author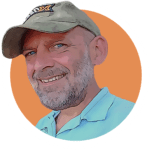 Andy Davis is a RAID, PADI TecRec, ANDI, BSAC and SSI qualified independent technical diving instructor who specializes in teaching advanced sidemount, trimix and wreck exploration diving courses across South East Asia.  Currently residing in 'wreck diving heaven' at Subic Bay, Philippines, he has amassed more than 9000 open circuit and CCR dives over 27 years of diving across the globe.
Andy has published many magazine articles on technical diving, has written course materials for dive training agency syllabus, tests and reviews diving gear for major manufacturers and consults with the Philippines Underwater Archaeology Society.
He is currently writing a series of books to be published on advanced diving topics.  Prior to becoming a professional technical diving educator in 2006, Andy was a commissioned officer in the Royal Air Force and has served in Iraq, Afghanistan, Belize and Cyprus.