Scuba Q&A: Changing to an AIR-2 Octopus
What are the pros and cons to changing to an AIR2 type octopus?
ANSWER: AIR-2 systems, also known as regulator inflators, combine the function of your alternate air source (AAS) and low pressure inflator (LPI) into a single unit. They are popular because they simplify scuba diving equipment configuration, but many divers don't consider the potential drawbacks.
If you're going to change your AAS system to something different; DO remember that you'll need to learn and practice an entirely different air-sharing protocol. In the case of AIR-2, that'll mean primary donation to the buddy (out of your own mouth) and YOU switch to the AIR-2.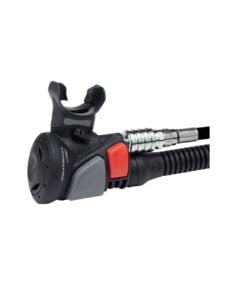 An AIR-2 adds skill and protocol complications
That's more complicated, so you'll need to rehearse it quite a few times to make the skill reliable. You'll also need to brief, and ideally rehearse, the procedure with your buddy as part of the pre-dive ritual.
You need to practice diving skills with new equipment
As you'll be ascending with the AIR-2 in your mouth, you'll ALSO have to practice controlling your buoyancy (adding and dumping gas from the BCD) in that scenario. Also remember you'll have one hand engaged holding on to your buddy (gas donation recipient).
Again, far more complexity is added – so don't be complacent about doing it.
An AIR-2 simplifies your equipment, but complicates your diving
AIR-2 may simplify your kit, but it complicates your procedures. When considered this option, don't forget to calculate the negatives, and not just fixate on the positives.
Lastly, as you'll be donating your primary second stage 'from the mouth' – do consider that the hose may need to be a little longer than what's originally fitted. Primary hoses tend to be shorter than octopus/AAS hoses. 
Consider adding a pony system
Whilst an inflator regulator simplifies your scuba configuration, it does create impediments to effective air sharing. If you're planning deep recreational dives, then it may be prudent to equip yourself with a redundant gas pony system.
The top-selling AIR-2 Systems
About the Author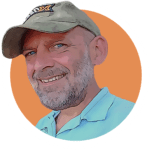 Andy Davis is a RAID, PADI TecRec, ANDI, BSAC and SSI qualified independent technical diving instructor who specializes in teaching advanced sidemount, trimix and wreck exploration diving courses across South East Asia.  Currently residing in 'wreck diving heaven' at Subic Bay, Philippines, he has amassed more than 9000 open circuit and CCR dives over 27 years of diving across the globe.
Andy has published many magazine articles on technical diving, has written course materials for dive training agency syllabus, tests and reviews diving gear for major manufacturers and consults with the Philippines Underwater Archaeology Society.
He is currently writing a series of books to be published on advanced diving topics.  Prior to becoming a professional technical diving educator in 2006, Andy was a commissioned officer in the Royal Air Force and has served in Iraq, Afghanistan, Belize and Cyprus.