Scuba Equipment Shopping: How To Buy The Best Dive Gear!
When scuba equipment shopping it's easy to waste money on inappropriate dive gear. With 3 decades of diving experience, and working as a full-time technical diving instructor for nearly 20 years, I've made plenty of regrettable mistakes trying to buy the best dive kit for my needs. This article is aimed to share the lessons I have learned so that you can avoid the same disappointments. These honest pro tips help avoid costly mistakes when making your future dive kit purchases!
1. Scuba equipment shopping requires research
Scuba equipment manufacturers tend to specialize in one or two key areas, then fill up more complete dive product lines with less specialist, lower quality, or rebranded OEM dive gear.
Try to recognize what scuba equipment a specific manufacturer specializes in making. Learn which dive manufacturers are actually focused on making the scuba kit you are searching to buy.
For instance, Scubapro makes great scuba regulators and diving wetsuits; but their dive computers, reels, knives, etc are not so competitive. Halcyon makes great backplate-and-wing BCDs, but some of their accessories are just over-priced generic Taiwanese products with their logo put on them; the same items are available at a fraction of the cost from less exclusive brands.
2. Don't pay a premium for generic OEM dive gear
Scuba divers would be shocked at how often manufacturers buy generic Asian OEM products and then just add their own logo and hefty price tag increase.
For example; do a search on Poseidon Trident fins. The RRP is $200. Then search 'Aquatec FN-500 fins'. The same fins! And the RRP is just $99… HALF the price! Plus Aquatec (the original Taiwanese manufacturer) sells them in a far wider range of colors.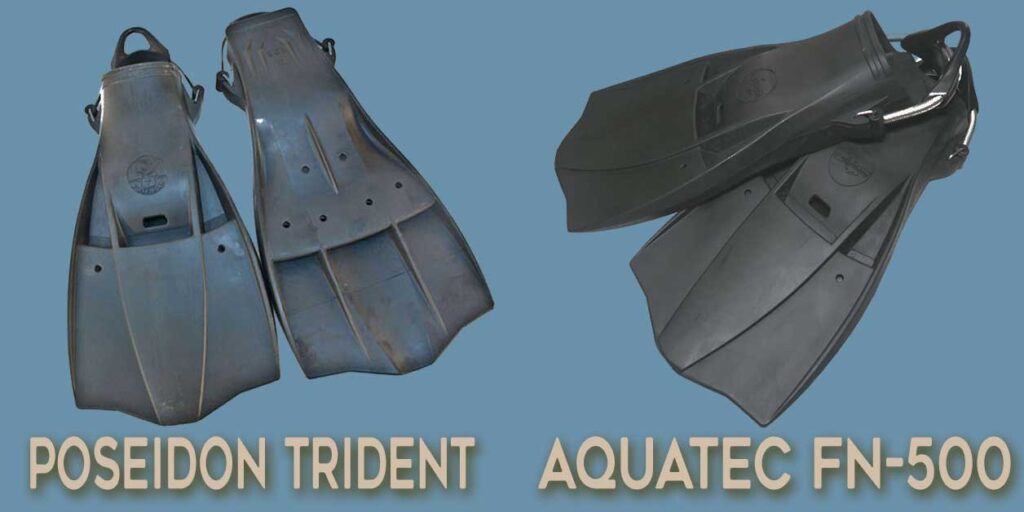 I could give a hundred examples just like that: major scuba manufacturers padding their product lines with rebranded OEM products. All the major manufacturers seem to do it.
3. Understand what a scuba dive gear manufacturer focuses on making
Research what dive gear companies actually make for themselves. That defines their focus. No dive equipment manufacturer is so powerful that it can possibly be as strong in every, or even most, dive gear product areas.
4. Specialist scuba dive gear manufacturers survive by quality reputation
Another example is if you were buying a dive light, you'd get something mediocre from most big manufacturers. But if you sought out a specialist dive light manufacturer, such as Big Blue, Orca, or Light-For-Me, you'd get something much better for your money.
5. Scuba equipment shopping: Dive computers
The same is true for dive computers. Shearwater has excelled because its only focus is on cutting-edge dive computers. For other big-name scuba brands, it's just another bland product in a huge catalog. Or you have companies like Suunto where dive computers are really just a small focus of the overall business.
If you look at my review of diving computers, you'll see that the highest-rated products are all made by specialist dive computer manufacturers. They don't make anything else: just computers.
There's FAR less innovation (R&D) investment when companies saturate their catalogs with every and any product. The old adage applies: 'Jack of all, master of none'.
Getting the best dive gear for your money
Scuba diving is an exhilarating adventure that necessitates proper equipment to ensure a safe and comfortable experience. In this article, I have shared honest pro tips on how to shop for and acquire the best scuba gear. These tips come from my extensive 30-year diving experience, where I've learned a thing or two about what works and what doesn't.
It's imperative to assess your individual requirements as a diver both currently and for your diving goals in the future to ensure that you get dive gear that is best suited for you. Differentiating between the cost and quality of diving equipment options is important. Invest time in conducting dive gear manufacturer research to know what their specialist focus is. Obtain the best value for your money by finding OEM dive gear products that are identical to premium branded options. Make informed decisions on buying dive gear by seeking advice from seasoned divers and dive pros, but be wary of those with vested interests and biases. Appreciate the importance of prioritizing safety and comfort when purchasing scuba gear and invest in high-quality appropriate dive equipment that will last for years to come.
---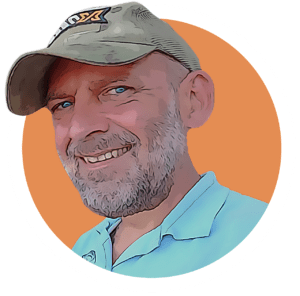 About The Author
Andy Davis is a RAID, PADI TecRec, ANDI, BSAC, and SSI-qualified independent technical diving instructor who specializes in teaching sidemount, trimix, and advanced wreck diving courses.
Currently residing in Subic Bay, Philippines; he has amassed more than 10,000 open-circuit and CCR dives over three decades of challenging diving across the globe.
Andy has published numerous diving magazine articles and designed advanced certification courses for several dive training agencies, He regularly tests and reviews new dive gear for scuba equipment manufacturers. Andy is currently writing a series of advanced diving books and creating a range of tech diving clothing and accessories.
Prior to becoming a professional technical diving educator in 2006, Andy was a commissioned officer in the Royal Air Force and has served in Iraq, Afghanistan, Belize, and Cyprus.
In 2023, Andy was named in the "Who's Who of Sidemount" list by GUE InDepth Magazine.
---