RAID Diving Courses in Subic Bay, Philippines
I offer a wide range of the highest-quality RAID diving courses in Subic Bay, Philippines. All dive training is delivered at industry-leading standards by Andy Davis, a trimix technical diving instructor with 30 years of experience. These diving courses are far above the level of regular dive training: you will enjoy far greater competency, confidence, and comfort in your diving once certified!
Deep Diver Course (RAID Deep40)
The Deep Diver course in Subic Bay introduces legitimately advanced diving concepts, techniques, and knowledge to the recreational deep diver.
This demanding course includes confined skills and 4 practical training dives, conducted in sidemount, backmount doubles or a single backplate/wing with bailout pony. Nitrox or Trimix (max 20% helium) can be used.
Recreational TRIMIX option available (max 20% He)
If you book a Deep Diver course with me, you have the option to conduct course dives using normoxic trimix at no extra tuition charge. You merely pay for the helium you use… and your Deep Diver certification will reflect that you are trimix qualified!
Advanced Diver Course (RAID Advanced35)
The Advanced Diver course in Subic Bay takes your diving proficiency to a much higher level. Develop precision buoyancy, trim, propulsion, and team diving skills. This Deep Diver certification represents a very real development in diver skill and performance!
The Advanced Diver course in Subic Bay includes 3 confined water sessions and 4 training dives and qualifies the diver to conduct advanced no-stop dives to a maximum depth of 35m/115ft. Conducted in backmount doubles or single+pony.
Performance Diver Course
The RAID Performance Diver course in Subic Bay, Philippines, provides intensive deliberate practice to develop higher-level fundamental diving proficiencies. It is a highly recommended supplement for those wishing to achieve success in deep, technical, and overhead-environment courses.
You will develop:
Precision buoyancy
Horizontal trim
Advanced propulsion
Stability and control
DSMB deployment
Ascent and descent protocols
Stress resilience
Situational awareness
Team-diving skills

RAID Nitrox Course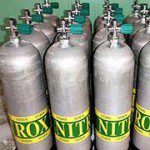 The RAID Nitrox course is completed via eLearning, with an in-person practical application and 2 optional open water nitrox dives. It can be combined with other courses and is highly recommended.
This training teaches you about dive planning for Nitrox gas mixes (up to 40%), gas analysis, and cylinder labeling procedures for cylinders. You will also gain an in-depth understanding of oxygen exposure limits, hazards, and contingencies.
RAID Master Rescue Diver Course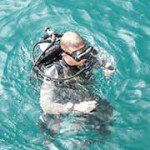 The RAID Master Rescue Diver program is a critical step in expanding your knowledge and experience as a proficient recreational diver.
This unique Rescue Diver course builds confidence and ability, providing practical emergency management skills and crucial knowledge that enables you to respond safely and efficiently to surface and underwater emergencies. Can be conducted in sidemount, backmount manifold doubles, or a backplate/wing BCD.
Twinset Foundations (Intro-To-Doubles)
This Doubles certification course provides comprehensive best-practice training to use backmount isolated doubles safely. Learn DIR Hogarthian equipment configuration, along with a suite of skills to enable safe diving. This course is excellent in combination with the Advanced Wreck course.
Duration: 2 Days
Includes: Theory, Fundamentals, 2 dives minimum
Prerequisites:
Aged 15 and above
Open Water Diver or equivalent
Contact Andy NOW to book your dive course in Subic Bay!