Sidemount Shop
Welcome to my sidemount shop. I sell a variety of informational ebooks, along with a range of clothing, accessories and household goods with sidemount, technical and wreck diving designs.
Downloadable Sidemount eBooks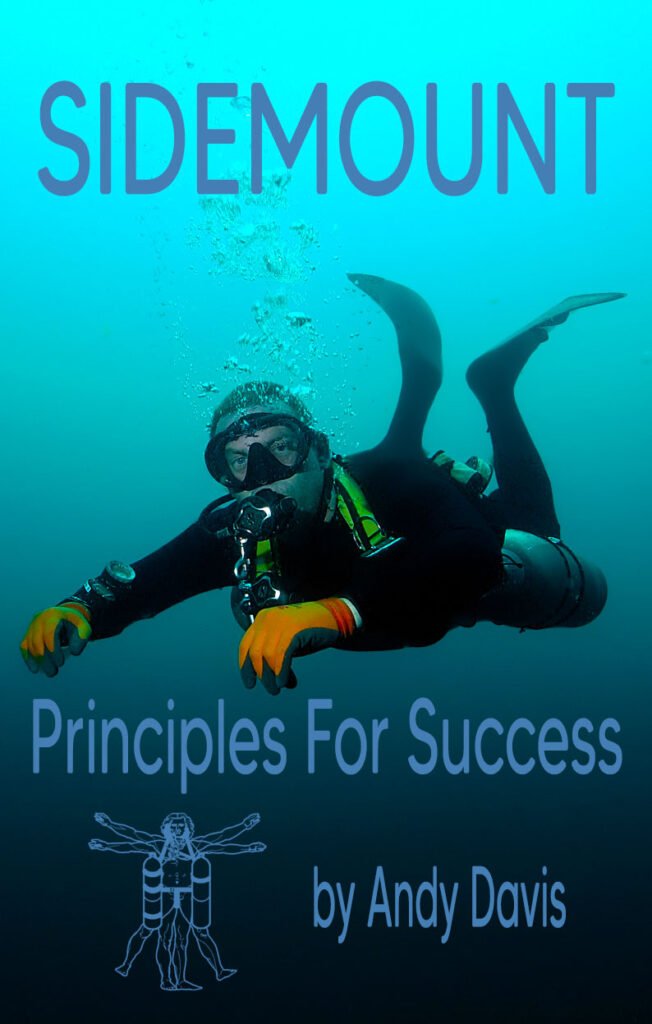 Sidemount: Principles For Success $25 USD
NEW RELEASE: My comprehensive ebook on sidemount configuration and development as a diver. 178 Pages. PDF format. Fully Illustrated.
Chapters include:
Sidemount history, design styles and cylinder principles
Harness and bungee setup and sizing
Configuring deco/stage cylinders
Diagnosing cylinder trim problems
Regulators and hardware
Training and skillset development
Payment via PayPal
Sidemount: Principles For Success (pdf eBook)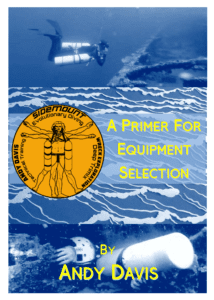 A Primer for Equipment Selection

$5 USD
This is an invaluable equipment purchasing guide for divers seeking to get their sidemount setup without wasting money on sub-optimal gear. Suitable for all levels of sidemount diver: recreational, technical and overhead environments. Payment via PayPal
A Primer for Equipment Selection (pdf eBooklet)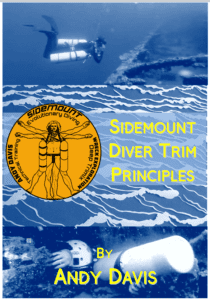 Sidemount Diver Trim Principles

$5 USD
Are you struggling with consistent and stable body trim when diving aluminium cylinders? Then look no further – this illustrated guide explains the fundament principles you need to know when diving with steel or aluminium cylinders. Payment via PayPal.
Sidemount Diver Trim Principles (pdf eBooklet)
Technical and Sidemount Apparel and Merchandise
All my sidemount shop apparel and merchandise are printed and distributed by 'RedBubble' – a highly rated global eShop. Orders print and ship from 3rd-party fulfillers worldwide. After you place your order, it's routed to one or more 3rd-party fulfillers based on the delivery location and product types. Then the 3rd-party fulfiller prints and ships on behalf of the independent artist. Standard or Express shipping is available.

All orders from Redbubble ship from one or more of these countries: USA, UK, Australia, Canada, France, Italy, Germany, Netherlands, Spain and the Czech Republic. Full details on international shipping are available at Redbubble shipping.
Payment is possible through one of the following methods:
Visa, Mastercard, and American Express (Credit, Debit and Pre-paid Debit cards)
PayPal
Amazon Payments
Apple Pay
Other regional payment systems (Afterpay/Clearpay, Sofort, Klarna)
Do feel free to contact me if you have any questions.
Diving Apparel Collections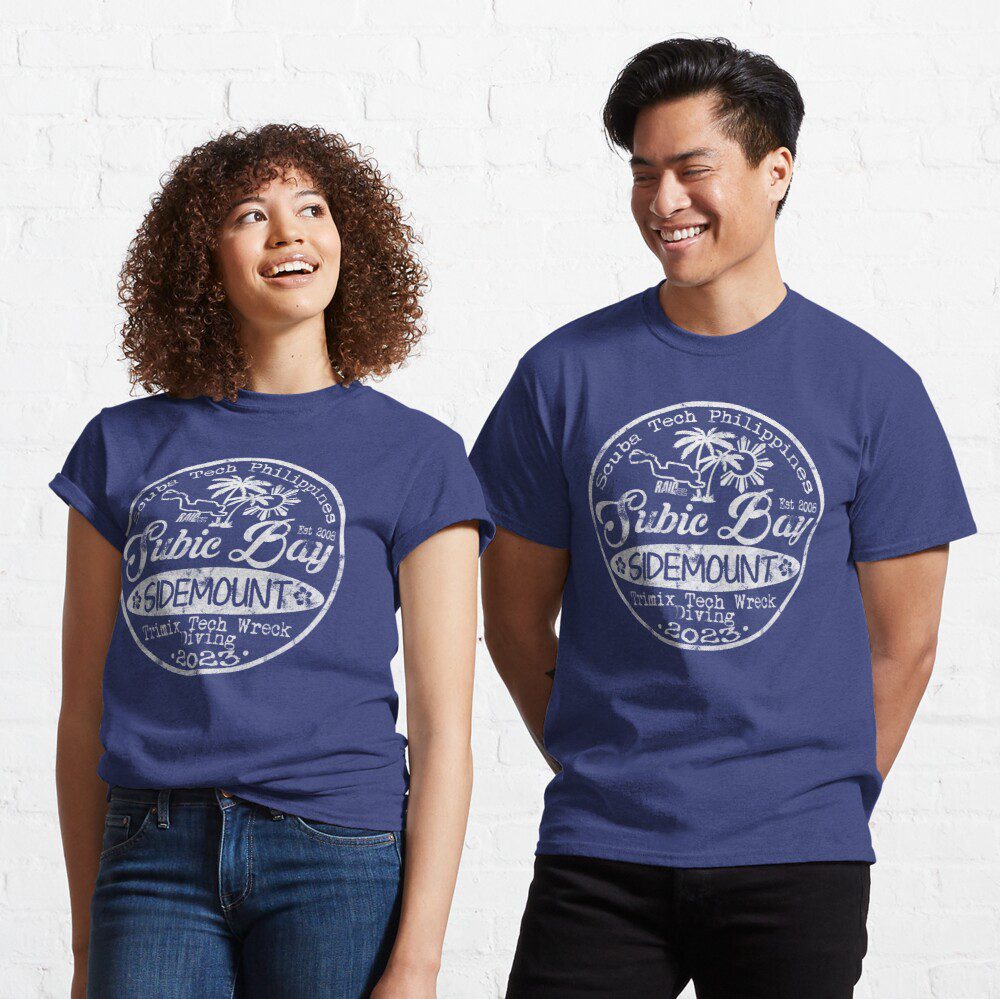 All of these designs, and many more non-diving designs, are available on a wide range of household, office and other merchandise products. Click on the design galleries above to see the full range of 70+ products per design.