How to Tie a Regulator Bungee Necklace
Technical, sidemount and hogarthian configuration scuba divers utilize a regulator bungee necklace for stowage of the short hose backup. These regulator bungee necklaces are available for purchase in many scuba shops. The manufactured ones are made of rubber, costs are relatively high and there is no option for adjustment. For that reason, many divers seek a DIY option – to make their own necklace.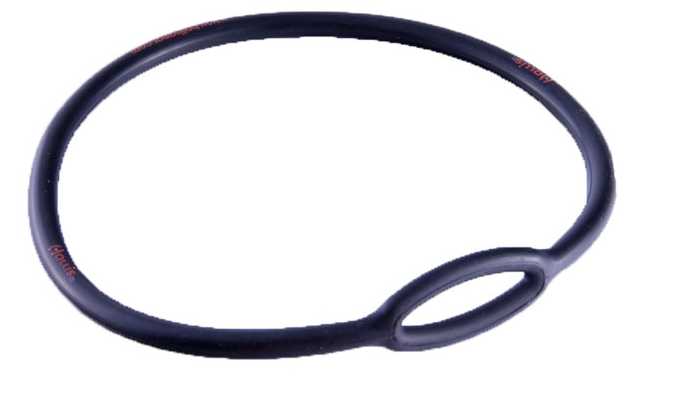 For many years, DIY regulator bungee necklaces were made by simply measuring a length of bungee to go around the neck, tying a knot in each end and securing those ends to the regulator mouthpiece using a zip tie. However, this meant that the regulator could not be easily detached from the necklace.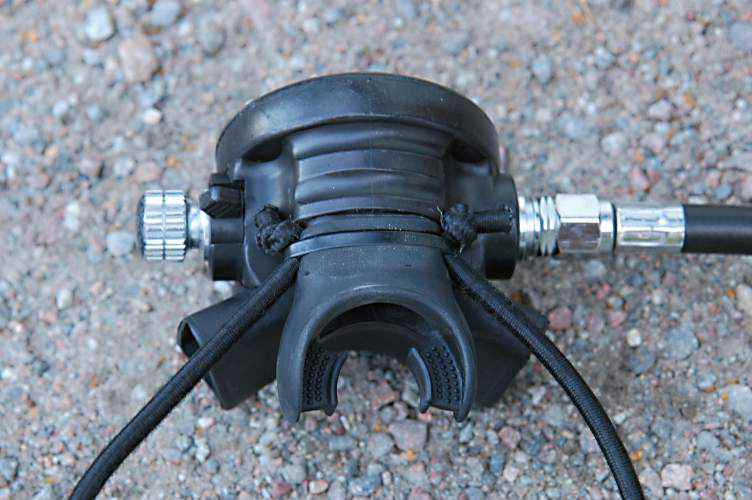 In sidemount diving, particularly, some divers prefer a 'break-away' restraint on the bungee necklace. Unlike back-mounted configurations, the short-hose is not merely a backup; it is used throughout the dive (for cylinder balancing).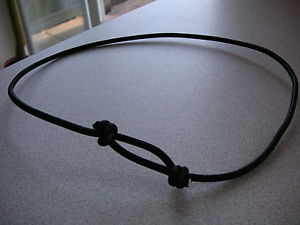 How to Tie a Regulator Bungee Necklace – Instructions
Here is how to tie a regulator bungee necklace so that the regulator can be pulled free upon demand:
Regulator Bungee Necklace – Materials:
Approx 2ft of standard 3mm bungee (length to suit neck size and individual's preference on where the regulator will hang).

Scissors or sharp knife

Lighter
Regulator Bungee Necklace – Technique:
1)  Size the length of the bungee required, to ensure the regulator hangs at an optimal distance below your chin.
2) Hold the bungee with an end in each hand, the left hand furthest from your body.
3)  Pass the left end under your forefinger and wrap it around the finger and other ends (right hand) twice.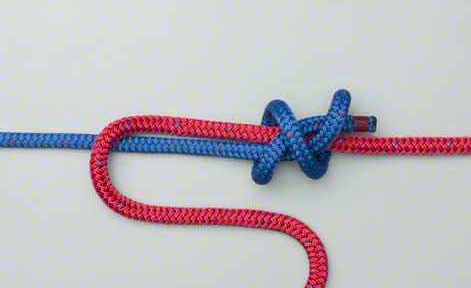 4) Remove the left forefinger from the loop and pass the left end through the loop (left-to-right).
5) Tighten as necessary and avoid leaving a large excess of bungee beyond the knot.
6) Repeat process on the other (right-hand) side, allowing 2″ between knots for the space that will hold your regulator mouthpiece.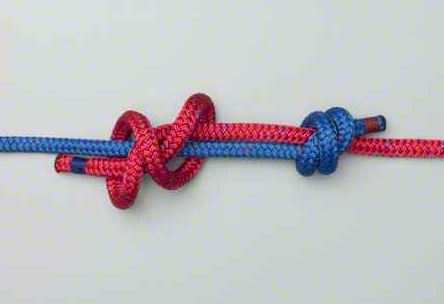 7) Place regulator mouthpiece inside the loop that is created and try on for size.
8) Re-adjust by sliding the knots, if necessary, to alter the size.
9) Once satisfied, trim excess bungee and seal the ends by melting with a lighter.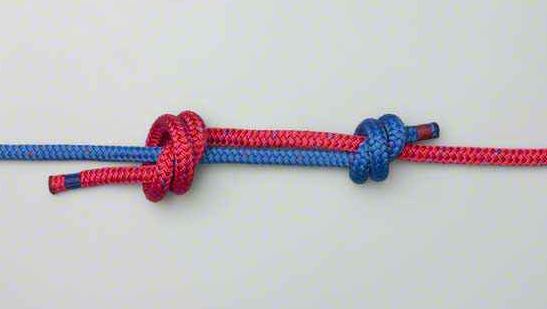 That may sound complicated, but you are simply tying a Double Fisherman's Bend (aka Grapevine Bend) on either end of the bungee.
Regulator Bungee Necklace – Illustrative video: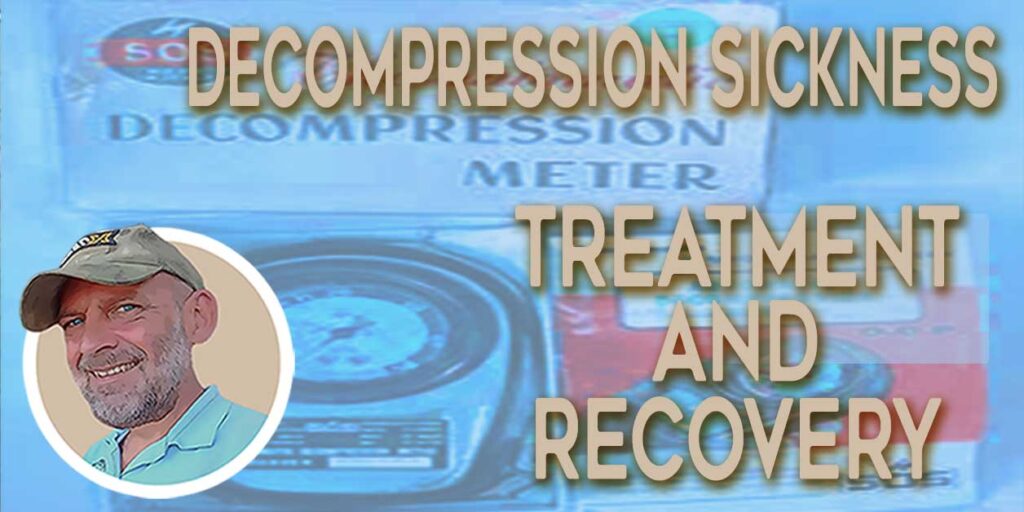 This is Richard Pyle's account of suffering decompression sickness; the mistakes he made, the treatment he recieved and the long journey to recovery. Every diver should read this, because DCS isn't an urban myth.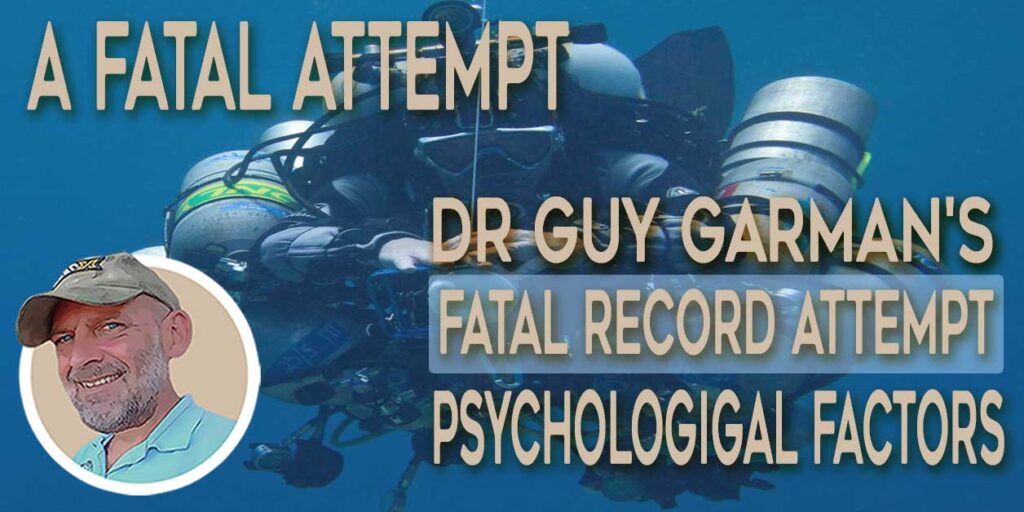 Analysis of the individual and team psychological factors defining the fatal world depth record attempt by Guy Garman.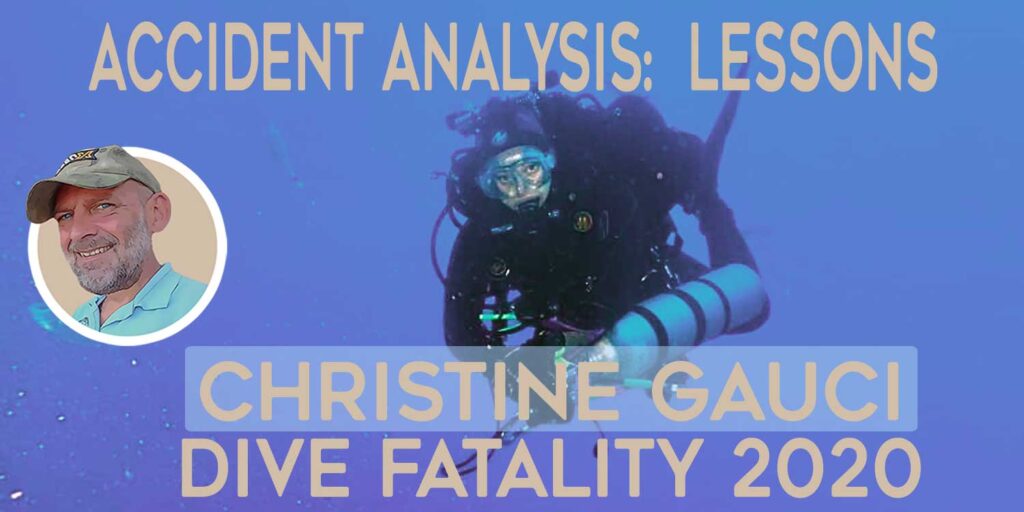 Assessing critical learning points to help promote increased dive safety. In January 2020, Christine Gauci, a 35-year old technical diver tragically perished in a scuba diving accident in Malta.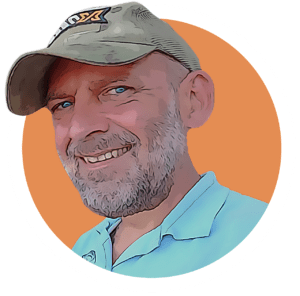 About the Author
Andy Davis is a RAID, PADI TecRec, ANDI, BSAC and SSI-qualified independent technical diving instructor who specializes in teaching sidemount, trimix and advanced wreck diving courses.
Currently residing in Subic Bay, Philippines; he has amassed more than 10,000 open circuit and CCR dives over 27 years of diving across the globe.
He has published numerous diving magazine articles, designed courses for dive training agencies and tests/reviews dive gear for scuba equipment manufacturers. He is currently writing a series of advanced diving books and creating a range of tech diving clothing and accessories.
Prior to becoming a professional technical diving educator in 2006, Andy was a commissioned officer in the Royal Air Force and has served in Iraq, Afghanistan, Belize and Cyprus.
Originally posted 2018-11-05 06:10:43.