Scuba Diving in Anilao
Scuba diving in Anilao (Batangas) is a treat for divers. The area is known as one of the richest macro dive destinations in SE Asia. I used to work as a dive instructor at Sipidan/Mabul in Malaysian Borneo, and scuba diving in Anilao is easily on par with the best muck and macro dives I experienced there.
Because it is only a 2-3 hour drive south of Metro Manila, it has been known for years as a choice weekend getaway spot by local Manila-based divers.
Few tourists go scuba diving in Anilao
Sadly, the area is one of the Philippines' most under-rated and under-explored locations by foreign tourist divers. What the locals know is that Anilao is a treasure trove of world-class diving and incredible macro photography opportunities. The coastline has some of the highest concentrations of diverse marine life on the planet, including over 90% of the coral species on the planet and a staggering number of different species of nudibranch and shrimp.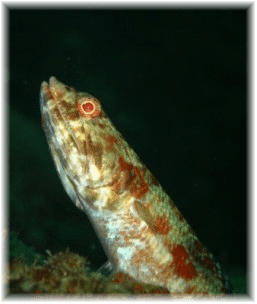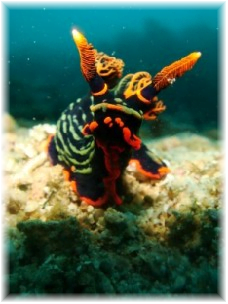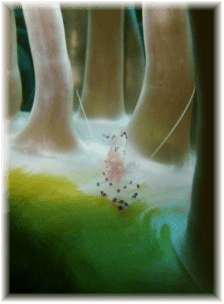 Scuba diving in Anilao: Weather and water conditions
The diving conditions in Anilao are ideal for divers of all experience levels.
Temperatures: Water temperatures are consistently warm; in the range of 26-28C (summer) to 22-26C (winter).  Some divers will prefer a 3mm, or thicker wetsuit during the colder months.
Water visibility: The visibility is also consistently good, averaging 60ft in most locations. Water currents can vary from virtually non-existent to strong, although the surface conditions typically remain calm and flat.
Scuba diving in Anilao: Resorts, prices and customer service
The local resorts offer an excellent standard of customer service. The local staff will usually handle the set-up and transport of your equipment to and from the boat. The local diving boats are called bangkas and typically hold 8-12 divers.  They, are small outrigger-style boats that allow for a personalized diving experience and provide great stability in the water. A good option for those who suffer from seasickness!
The price of diving in Anilao is much cheaper than in other tourist-focused and commercialized areas in the Philippines. These can be, however, offset by more expensive resort and transport costs. Some resorts even offer unlimited free shore diving with accommodation deals.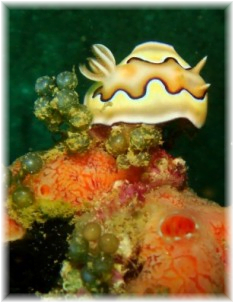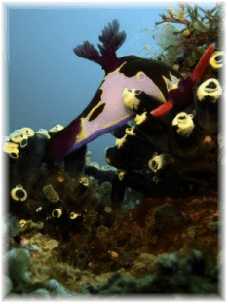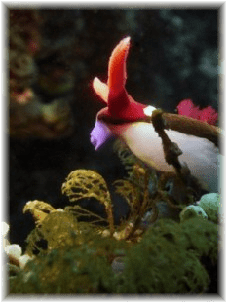 Scuba diving in Anilao: The dive sites
Anilao has a number of excellent beginner dive sites along the shore in front of the resorts. This makes it a perfect destination for PADI Open Water and Advanced Open Water courses.  It also has some incredibly deep wall dives, again accessible from shore, which provides excellent training opportunities for technical divers.
Ligpo Island
There is an interesting cave on the east side of the island and an undersea pinnacle on the west. A fine variety of reef fish, corals and macro marine life. Some white-tip reef sharks often shelter in a cave on the headland.
Depth: 20-30m
Current: occasional moderate-strong currents.
Maricaban Island
It has sandy slopes, drop-offs, caves and overhangs. The diversity of marine life makes it perfect for macro-photography and visibility is usually exceptionally good.
Depth: 6-7m
Current: mild to strong
Malajibomaoc
A vibrant and colourful site; corals, barrel sponges and crinoids are plentiful.
Depth: 20m
Current: mild
Bonito Island
A vibrant marine sanctuary with coral heads scattered across sand slopes.
Depth: 18-24m
Current: Can be strong
The Cathedral
This marine park sanctuary has beautiful corals that explode with a myriad of different fish species. Many feather stars and soft corals.
Depth: 20-30m
Current: occasional moderate current
Mainit Point
Large rock formations form the backdrop to this site, with multiple drop-offs from the surface down to 30m. Vibrant corals (both hard and soft) with schooling fish and lots of macros to find.
Depth: 5-30m
Current: Occasional strong
The Koala
A restful coral garden with a wide variety of marine life. It is perfect for novice divers.
Depth: 8-24m
Current: occasional mild-moderate
Beatrice Rock
The site consists of a series of short drop-offs divided by deep channels. It is densely populated
with most reef fish.
Depth: 14-27m
Current: moderate
Mapating Rock
This spectacular marine life dive site is for experienced divers only, as currents are strong.
Depth: 20-40m
Current: strong
Secret Bay
Located close to Mainit Point, this shallow bay is a mecca for macro/muck diving aficionados. With little current, you can spend very long dives in the shallows (<10m) inspecting the volcanic sand for mimic octopus, frogfish and ghost pipefish. Many divers rate this site on par with locations like Lembeh (Indonesia) or Mabul (Borneo).
Depth: 4-20m
Current: weak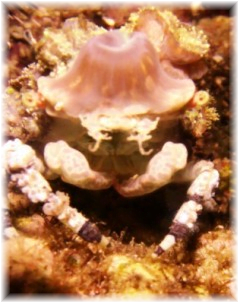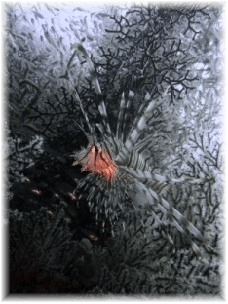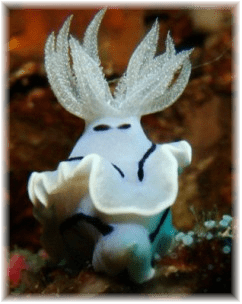 Things to do when not scuba diving in Anilao
Anilao is primarily a resort and diving destination. The beaches tend to be rocky, but the resorts offer a number of other services to keep the non-divers in the travel party occupied. Spas, massage treatments, etc. are common offerings. Snorkeling right next to the resorts is also very popular and easily accessible. Northeast of Anilao is Lake Taal, containing the world's smallest volcano. Another popular weekend destination for Manila residents, this unique volcano sits in the middle of the lake, with another lake inside the crater of the volcano! Hikes are available up the slope of the volcano, with a lot of tourist attractions around the outside of the lake (resorts, golf courses, etc.).
Scuba diving in Anilao: How to get there
Anilao and Batangas are within a half-day road journey directly from Manila.  There are several options to reach your resort there:
Private Car / Driver
Most resort and dive centers based in Anilao will be pleased to book you a private car and diver for your journey to/from Manila.  Typical costs are 4300php (~$ 100 USD) each way. This is inevitably the easiest and most relaxing way to reach your destination but at a cost. The journey should take 2-3 hours, mostly depending on the Manila traffic.
Public Taxi
You may opt to negotiate transport from your Manila hotel via a regular taxi. The prices are typically the same as arranging a private car via the resort (and can be more expensive!).
Public Transport (Bus/Jeepney/Trike)
This is the more complicated, but much cheaper, method of getting to your resort. For the seasoned traveller, or the adventurous, it is a nice way to see more of the real Philippines:
Use a regular taxi to get from the airport/your hotel to the Tritan bus station at Buendia (Sen Gil. Puyat) Street (corner of Taft Avenue).
Purchase a ticket for the bus or shuttle van to Lemery, Batangas. The shuttle van is better, as it is an express route (fewer/no stops). Bus to Lemery (2-5 hours) /Shuttle Van (~2 hours).
Ride the bus/van to the last stop (Lemery Town Proper). From there grab a Trike to your resort (prices negotiable, depending on distance).
It's best to contact your preferred resort directly in advance of travel, to confirm the best options for public transport. Some resorts are nearer to Batangas Town/Port and that should be your bus destination.
About the Author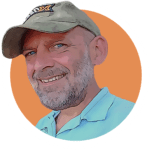 Andy Davis is a RAID, PADI TecRec, ANDI, BSAC and SSI-qualified independent technical diving instructor who specializes in teaching advanced sidemount, trimix and wreck exploration diving courses across South East Asia.  Currently residing in 'wreck diving heaven' at Subic Bay, Philippines, he has amassed more than 9000 open circuit and CCR dives over 28 years of diving across the globe.
Andy has published many magazine articles on technical diving, has written course materials for dive training agency syllabus, tests and reviews diving gear for major manufacturers and consults with the Philippines Underwater Archaeology Society.
He is currently writing a series of books to be published on advanced diving topics. Prior to becoming a professional technical diving educator in 2006, Andy was a commissioned officer in the Royal Air Force and has served in Iraq, Afghanistan, Belize and Cyprus.