Are Some Scuba Courses more Equal than Others?
Don't pay good money for bad training. Undertanding these factors will help you identify the best scuba diving courses
by Andy Davis



There are some big discrepancies in course pricing for seemingly 'identical' scuba courses.
Cheaper courses, that result in the same certification and adhere to the same minimum agency standards should all be equal…. shouldn't they?
Why shouldn't a prospective student simply shop around for the cheapest deal they can get?  Safe in the knowledge that whatever training provider they choose – they'll get the same qualification card at the end of it?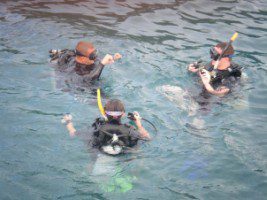 Global Pricing Variations
Globally, pricing variations are often explained by the relative cost of living/business in a given geographical area. It's cheaper to run a scuba business in South East Asia than it is to run one in New York or London.  That's understandable.
However, sometimes large variations can exist within a relatively small market/geographical area.  How is that possible… and what does the potential student need to consider when shopping for a course?
Hidden Costs
Sometimes the advertised courses are deceptive in terms of 'hidden costs'. Do check that you are getting a final price, on a like-for-like basis. Is equipment included? tanks? instructor fees? boat fees? certification fees? will you get a manual? (note: it is PADI standard that you get a manual to keep).
Pricing structures can vary from operator to operator, or even from course to course.  That, in itself, is not unreasonable and can be explained.  However, the full context of pricing should be clearly presented to the potential student – make sure it is.
Quality of Diving Experience
Sometimes the cheap courses attain savings by not offering the same experience as others. i.e. conducting all dives as shore-dives from in front of the dive centre, rather than using a boat.
This may be ok if there is an awesome house reef – but it doesn't offer the fullest breadth of experience, for example; you'll miss out on techniques applicable to boat diving or direct ascents/descents from the bottom depth.
If the house reef isn't great, or just a sandy beach, then it'll be a disappointing experience compared with what you might otherwise experience with a competitor who'll take you by boat to the best sites available in the area.
Pretty much all of the non-specialist PADI courses can be run off a beach over the sand – most reputable dive centres won't do that because it does little to motivate divers towards a long-term interest in the sport.
Safety Factors – the 'Invisible' Quality.
Sometimes the cheap course prices are attained by quality impacting measures. Overall dive centre costs may be lower because they don't spend money on cleaning their compressor as diligently, don't maintain/replace rental equipment as regularly, don't test their cylinders according to industry standards, don't have O2 on the boat, don't first-aid train their staff etc etc etc. There are a thousand costs that can be cut – which the student diver would never be aware of… unless/until something goes wrong.
When faced with a training option that may be significantly cheaper than its competitors, it is wise to reassure yourself that price reductions were not achieved by means that otherwise jeopardize your safety and health.
Instructor Experience
Sometimes the cheap course prices are attained by savings on instructor salaries. Dive centres may 'employ' newly qualified instructors, who work for free in return for gaining their initial teaching experience. That's a fair cost saving, but… you need to consider the relative experience and skill of the instructor when determining the 'value for money' of a course. We can all appreciate the benefits of a good educator – and with scuba diving, experience teaching does count for a lot.
Not all instructors are alike.  In common with many professions, it is wise to consider whether you are getting a 'novice', a 'layman' or a 'master' educator.  When investigating specialist scuba courses, such as deep, wreck or photography diving, it is also essential to consider the specific relevance of an instructor's background.  The value of selecting a specialized instructor, to teach specialized topics is a matter of common sense – if quality training is the desired goal.
Be aware that a scuba instructor does not need to be a 'subject-matter-expert' in order to teach a given subject.  Instructors can, and do, self-certify to teach specialist courses, The minimum experience needed to do so is often as low as 25 dives; this experience can be 'accumulated' in as little as 4-5 days of diving!  In contrast, a true 'specialist' will have years of experience and hundreds, if not thousands, of dives relevant to the topic being taught.
Be wary of enrolling on a scuba course, via a dive centre, without first confirming who your instructor will be… and what their diving background/experience is. If possible, seek to communicate with them (the instructor, not just the dive centre) before committing to a course. Think of it as an 'interview'.
Class Sizes and Personalized Attention
Sometimes courses can be cheaper because the centre profits from the volume of trade. High student turn-over and maximized course numbers allow a better economy of scale. Consider the quality issues applicable to course sizes. In a big class, each individual losses a lot of practice time 'waiting' for their turn. They get less feedback and assessment on their performance. They get less opportunity to repeat and refine skills. Instructor supervision/awareness is diluted across a wider group – with impacts on safety and quality of tuition.
Take note of whether a dive operator limits the sizes of its classes – and what those limits are.  PADI standards dictate a maximum of 8 per course (a lot!), with extra students allowed if teaching assistants are present.  Some centres voluntarily limit numbers to 4 per course.  Some centres offer private one-to-one type training.  Obviously, this accounts for price variations – but the impact on training quality is decisive.
Competitive Markets
Sometimes, high saturation in the dive market leads to heavy competition and, ultimately, lower prices. That's a good thing for customers. This can usually be identified if all of the dive centres in a given area have similar low prices. It's rarely a reason for one centre to be significantly cheaper than its direct/immediate local competitors.
What is the 'Value' of a Course?
When considering the 'value' of a course, it pays dividends to consider the goal and benefit to be the accumulation of skill, confidence and competence as a diver – rather than just the acquisition of a plastic certification card or 'license'.
Each and every PADI OW/AOW course will result in the same plastic card, regardless of who teaches it. They will not, however, result in the same finished product of scuba diver.
When it comes to your safety and comfort as a diver, understand that course 'value' can vary dramatically – and that may, in turn, be reflected by the price of the training.
---
About the Author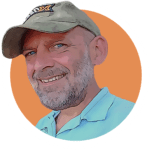 Andy Davis is a RAID, PADI TecRec, ANDI, BSAC and SSI qualified independent technical diving instructor who specializes in teaching advanced sidemount, trimix and wreck exploration diving courses across South East Asia.  Currently residing in 'wreck diving heaven' at Subic Bay, Philippines, he has amassed more than 9000 open circuit and CCR dives over 27 years of diving across the globe.
Andy has published many magazine articles on technical diving, has written course materials for dive training agency syllabus, tests and reviews diving gear for major manufacturers and consults with the Philippines Underwater Archaeology Society.
He is currently writing a series of books to be published on advanced diving topics.  Prior to becoming a professional technical diving educator in 2006, Andy was a commissioned officer in the Royal Air Force and has served in Iraq, Afghanistan, Belize and Cyprus.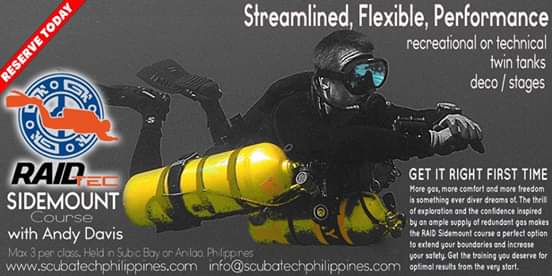 Originally posted 2018-03-07 23:56:12.