How to Choose the Best Sidemount Instructor
Are you looking to take your diving skills to the next level and gain new capabilities? If so, sidemount diving might be just the thing for you. Sidemount is a specialist approach to diving, so choosing the best sidemount instructor is crucial for achieving real competency, comfort, and confidence from your training.
As a full-time technical sidemount instructor for nearly two decades, I regularly encounter divers who did not select their instructor carefully and were left frustrated with very poor results from their training courses. They spend months or years struggling to make their sidemount configuration work right, often resorting to investing more money in remedial training. I decided to write this article to help others avoid that mistake.
With so many sidemount instructors available, it can be challenging to know which one to choose. Take some time to read and digest this comprehensive article, I will provide essential tips on how to choose the best sidemount instructor; exploring the key factors to consider, such as their subject matter expertise, reputation, experience, credentials, teaching philosophy, and instructional ability.
Understanding sidemount diving
Sidemount diving is a scuba diving technique where the tanks are mounted on the side of the diver's body instead of on their back. This configuration has unique advantages and disadvantages that you need to understand before deciding whether it is the right choice for you.
Sidemount originated from advanced cave diving but has become increasingly popular over the last decade for all types of recreational and technical diving. It requires an understanding of more complex gear configuration principles than traditional backmount diving, and it is essential to have a high-quality instructor who is a specialist subject matter expert on sidemount.
The pros and cons of sidemount diving
Sidemount diving advantages
Sidemount diving benefits include; increased underwater maneuverability and stability while reducing strain on the spine and improving weight distribution for better trim and stability. It is very streamlined, which improves air consumption and reduces exertion. Gas systems are observable and cylinder valves are easy to manipulate; improving responses to regulator failures. The compact, lightweight design of sidemount BCDs is perfect for traveling divers, and the flexibility to use any cylinder makes it accessible in locations where manifold doubles aren't available.
Sidemount diving disadvantages
Sidemount diving offers unique advantages, but it also presents some limitations to consider. Firstly, setting up the gear is more complex and requires more attention to detail than traditional backmount scuba gear. Secondly, sidemount divers must balance gas consumption from two cylinders throughout the dive, which can be task-loading for novice divers. Thirdly, the ideal cylinder sizes and capacity are more limited in sidemount diving compared to backmount diving. Finally, sidemount cylinders are less stable on land, making entering and exiting the water more challenging, especially on high-sided boats.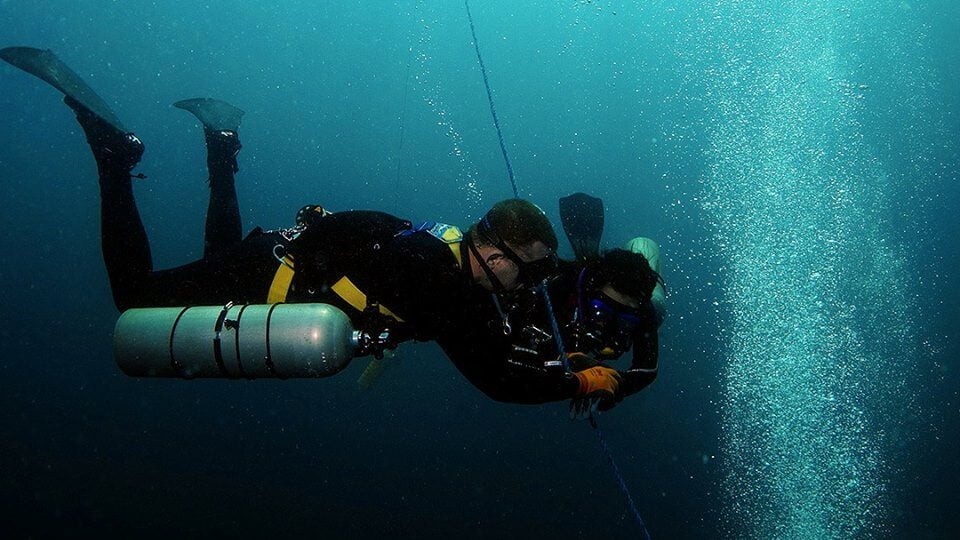 Different types of sidemount configurations
There are two types of sidemount configuration: Mexican-Style and Florida-Style. The Mexican-Style configuration evolved for warm water diving with aluminum cylinders. This configuration is lightweight and easy to travel with, making it a popular choice for tropical diving. The Florida-Style configuration, on the other hand, evolved for temperate and cold water diving with steel cylinders.
Most sidemount BCDs conform to one of those two configurations, although the latest generation of BCDs, such as the XDeep Stealth Tec and Hollis Katana 2, are designed for good performance with any cylinders or in any diving region. When choosing what sidemount system to buy it is important to consider the sort of diving you will do in the future.
That is also true when selecting the best sidemount instructor; they need to be experts in the configuration you will use. An instructor who has only dived with Florida-style configuration may have serious knowledge deficits in using Mexican-style sidemount configuration, or vice-versa.
Attributes of the best sidemount instructor
To become a proficient sidemount diver, it is essential to have a knowledgeable and experienced instructor who can teach you the right techniques and train you for optimal performance.
When searching for the best sidemount instructor, look for someone with subject matter expertise, a specialist in sidemount diving, an established reputation, experience and credentials, a performance-focused mindset, instructional ability, innovative teaching methods, and a strong commitment to safety protocols.
The best sidemount instructors should have excellent communication skills, be patient and encouraging, and tailor their teaching to the individual needs of their students. Above all, student safety should be their top priority; not just during training, but also in the long term through possessing skill proficiency, knowledge, and a mindset averse to risk tolerance.
8 attributes characterizing the best sidemount instructor
The following 8 attributes differentiate the best sidemount diving instructors:
Subject matter expertise
Sidemount specialist
Peer reputation
Experience and credentials
Performance focused
Instructional ability
Innovative teaching methods
Mindset shaping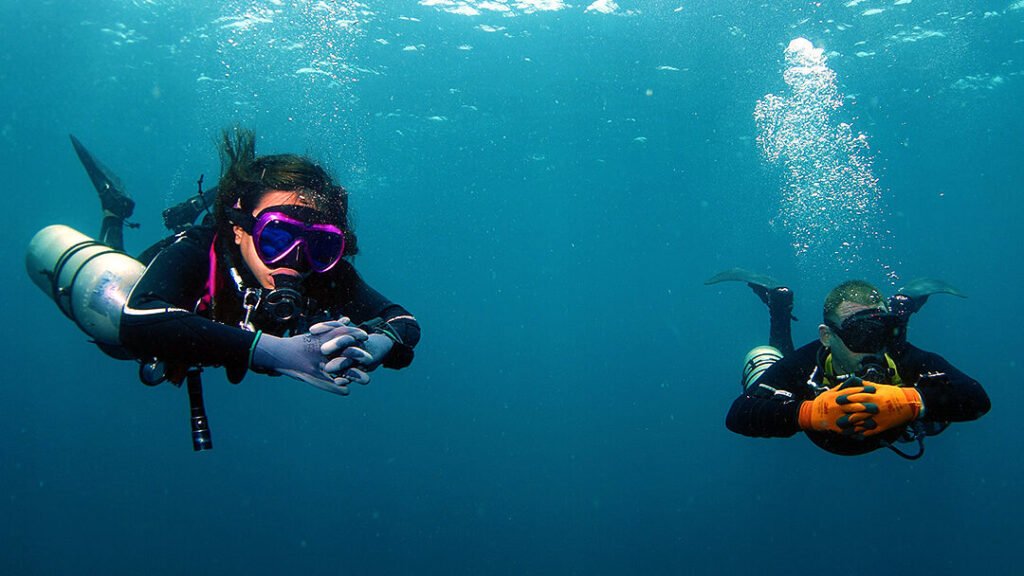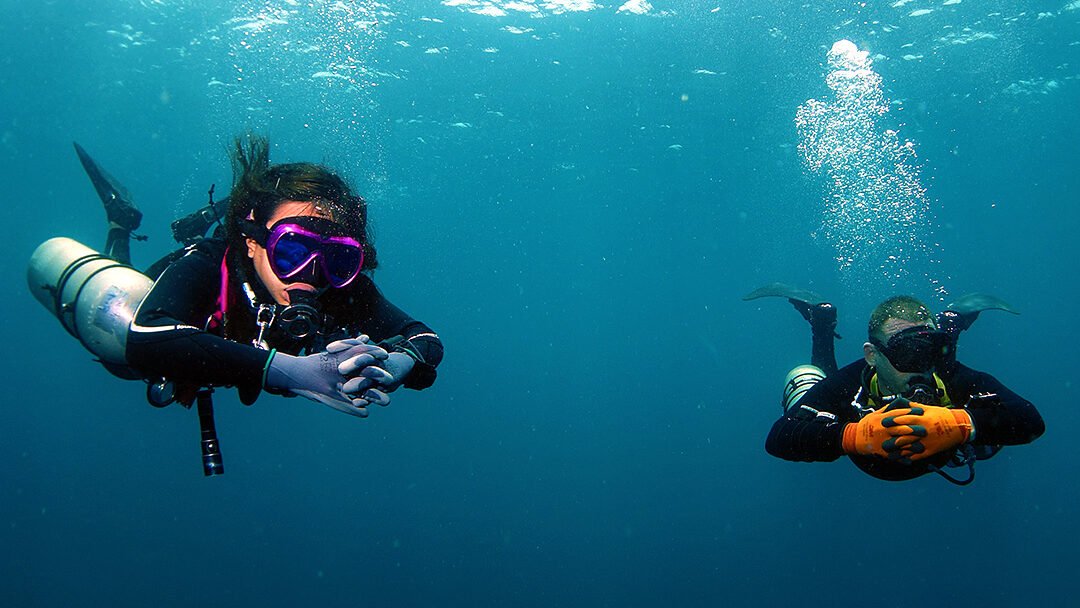 Subject matter expertise
Your sidemount instructor must have in-depth knowledge of the principles and procedures necessary for optimal performance and ideal configuration. The real learning on a sidemount training starts where the textbook manual finishes. Instructors who are accustomed to merely regurgitating the contents of a course manual cannot create proficient sidemount divers. The best sidemount instructors possess an insatiable curiosity that drives them to continually learn and increase their sidemount diving expertise.
Sidemount specialist
A good sidemount instructor should be a specialist in sidemount diving, rather than a general diving instructor who has some thin knowledge of sidemount diving. Whilst some dive training agencies enable instructors to qualify to teach sidemount with as little as 25 dives relevant experience, you should seek an instructor with 100 to 1000 times more experience than the pitiful bare minimum. To acquire that level of experience, you should expect the instructor to use sidemount gear for the vast majority of their diving; rather than only using sidemount on rare occasions when they have an unwitting student.
Peer reputation
Sidemount diving boasts an enthusiastic and thriving community of divers who share a passion for this niche activity. To find the best sidemount instructor, it's recommended that you seek peer recommendations from the numerous sidemount social media groups and internet diving forums available.
Sidemount diving is a niche activity and the foremost experts in the field, often referred to as "sidemount gurus," have achieved global recognition and built robust reputations. These esteemed professionals typically offer instruction in various levels of sidemount diving, including technical, trimix, cave, advanced wreck, and sidemount CCR. While receiving training from a sidemount guru ensures exceptional results, it often entails higher costs, longer qualification periods, and travel to their location. Nonetheless, those willing to invest in such training can expect to attain a remarkably advanced skill set in sidemount diving.
In the event that it's not feasible for you to commit the required resources to train with a "guru," it's crucial to identify a sidemount instructor who has an established reputation for competency and positive results. While they may not offer instruction in elite-level sidemount specialisms, they should utilize contemporary best practices to ensure that their students are effectively configured and highly proficient in using their sidemount gear.
Experience and credentials
Diving above the level taught
Ideally, a sidemount instructor should dive at a higher level than they teach. For instance, if they are teaching recreational-level sidemount courses, it is beneficial if they have extensive experience and qualifications in technical or cave sidemount diving. This enables them to deliver a much deeper range of knowledge, and it is especially relevant for divers who intend to progress toward technical or cave diving in the future.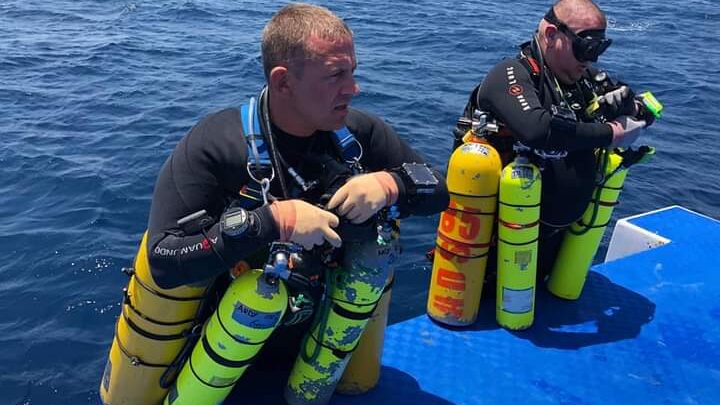 Instructor training agencies
The instructor's choice of training agency doesn't limit or define the quality of tuition they provide, although it should be recognized that different agencies impose varying minimum standards of experience and competency when certifying sidemount instructors. The likelihood of encountering an incompetent instructor increases if the training agency sets a lower bar on sidemount instructor training, experience and qualification, or skill performance. Similarly, if seeking an instructor who is active in higher-level sidemount diving, such as tech or cave, it should be recognized that many of those instructors will have gravitated towards niche tech and cave training agencies, rather than mainstream recreational diving agencies.
Performance focused
The best sidemount instructors are focused on developing the proficiency and real-world capability of their students. This differs from mediocre instructors who are content to only meet the bare minimum training standards by just ticking off a list of skills before handing out a certification card. Developing a higher standard of diver competency involves going beyond the minimum standards; offering a deeper level of knowledge and repeatedly reinforcing skills through deliberate practice until they become second nature. A lackluster sidemount instructor only trains students until they get it right once, whereas a high-performance sidemount instructor trains students until they cannot get it wrong.
Fundamental skill development
Great sidemount instructors will seek to improve their student's fundamental diving skills, such as precision buoyancy, consistent horizontal trim, efficient propulsion techniques, situational awareness and stress resilience, as a foundation for making them more capable sidemount divers. This is reinforced by conducting all sidemount training in neutral buoyancy and horizontal trim, rather than kneeling on the floor to make training quicker or more convenient. Search for a sidemount instructor that does not compromise training performance for the sake of offering cheaper, quicker, and less challenging courses.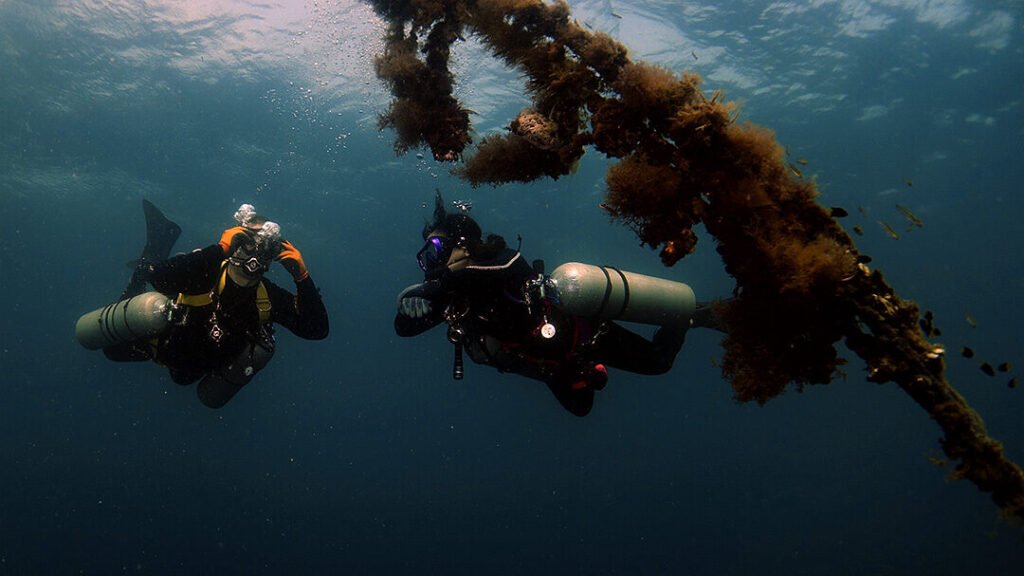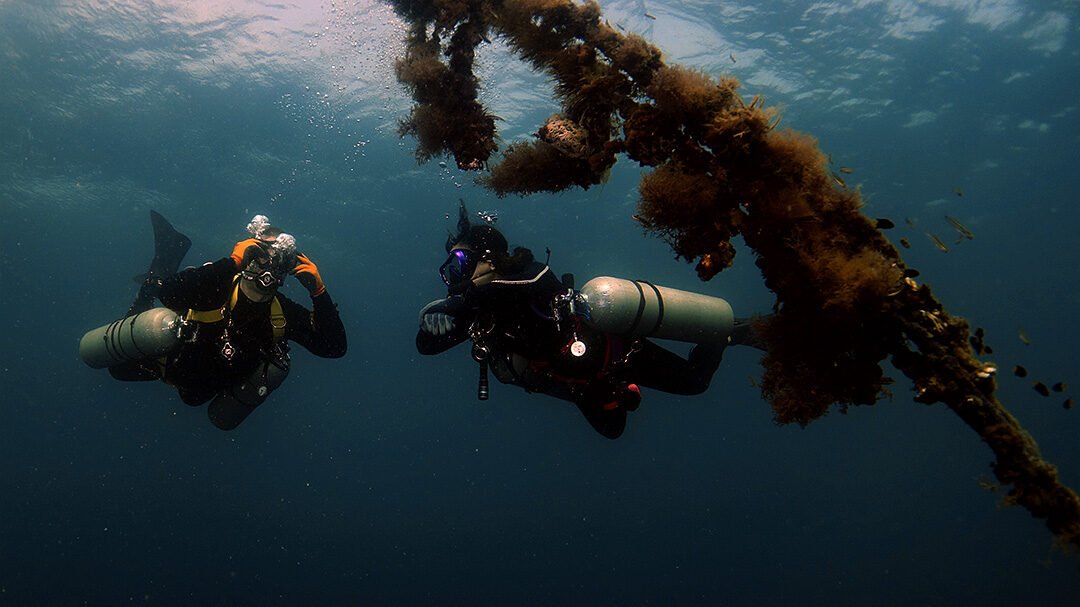 Attention to detail
Performanced-focused sidemount instructors also tend to possess a very high level of attention to detail and may seem relatively perfectionist in how they approach sidemount gear configuration. In practice, they will identify critical sub-skills; drilling those skill components repeatedly so that the higher-level skill is performed easily. The way that they demonstrate skills will reflect considerable analysis of the biomechanics and kinesiology necessary for efficiency and optimal results.
Student-focused evolution
Sidemount diving is rapidly evolving, with new best practices and protocols being developed and refined with each passing year. To deliver the pinnacle of sidemount training, the instructor has to evolve their own teaching to reflect those improvements. Instructors prone to being stuck in their ways tend to get left behind as the techniques and principles of sidemount diving continue to develop.
A critical aspect of beneficial teaching evolution is having a student-centric mindset. Great sidemount instructors evaluate the efficiency of their instruction on the basis of what creates the best performance results for their students, not just what they are most familiar and comfortable with. Because sidemount students don't have the benefits of extensive experience and expert skillset, it is impossible for them to unconsciously compensate for less-than-ideal techniques or equipment approaches.
The difference between an elite sidemount diver and a great sidemount instructor is the self-awareness to understand that what "works for me" is not necessarily the same as what works best for students.
Instructional ability
Expertise in a field does not automatically equate to prowess as an educator. High-performance teaching requires a range of qualities and techniques to effectively engage and inspire students. Exceptional sidemount instructors are passionate, knowledgeable, and adaptable, and they possess excellent communication and interpersonal skills. They are adept at breaking down complex concepts into easily digestible pieces, and they are skilled at providing feedback that is both specific and constructive.
One key distinction in high-performance sidemount education is the difference between instruction and coaching. Instruction involves imparting knowledge, while coaching focuses on developing skills and abilities. Effective coaching involves identifying areas for improvement, setting achievable goals, and providing support and encouragement throughout the learning process.
Research on the science of expertise shows that high-performance teaching involves deliberate practice, where teachers continuously seek feedback and actively engage in self-reflection to improve their skills. Additionally, effective teaching requires a growth mindset, where teachers believe that they can continue to develop and improve their abilities over time. By embodying these qualities and utilizing effective coaching techniques, the best sidemount instructors cultivate a dynamic learning environment that supports student success.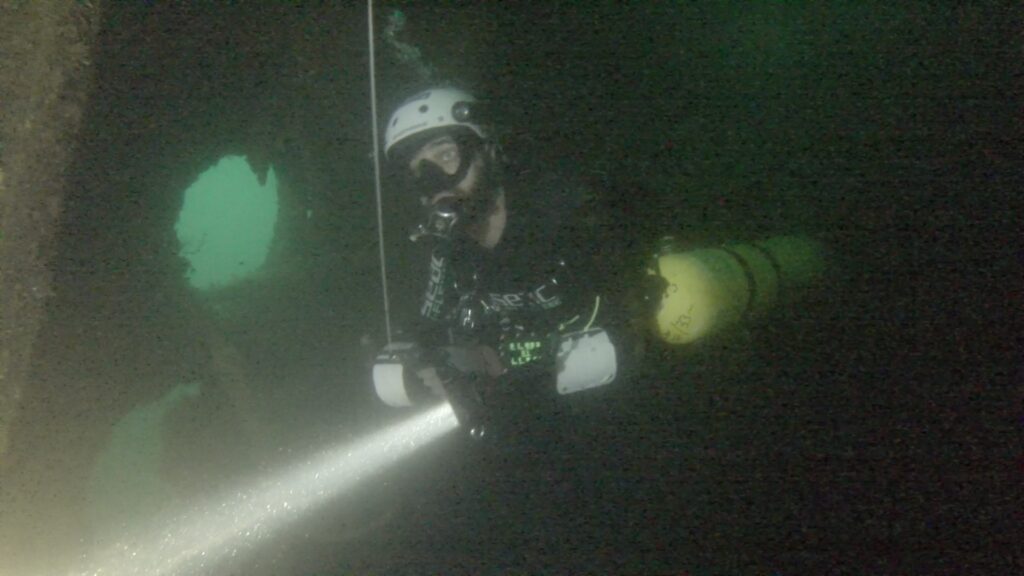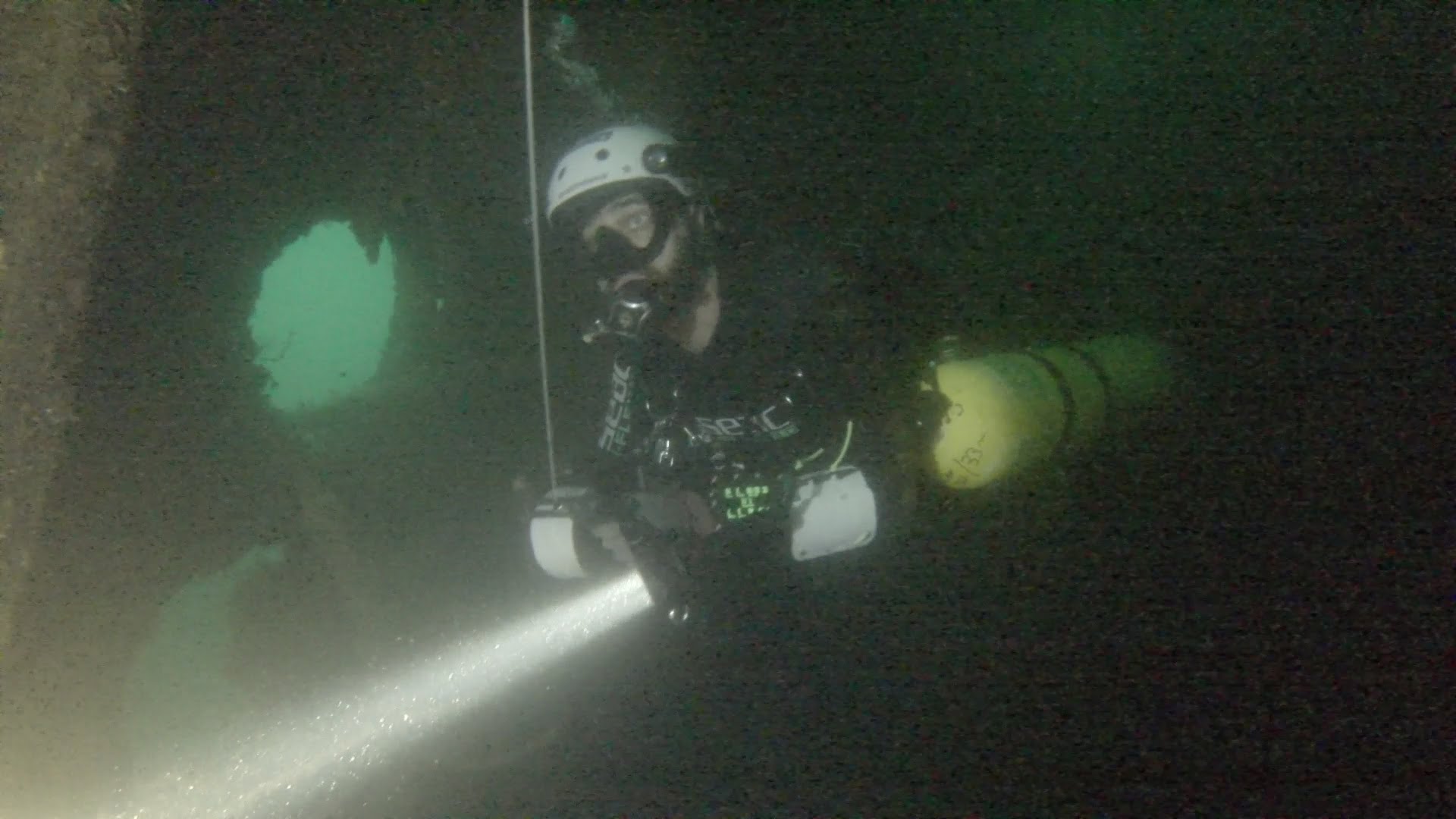 Innovative teaching methods
A common feature amongst high-performance sidemount instructors is the ability to innovate novel training drills that address and resolve specific student skill weaknesses. The key attribute allowing this is the ability to identify exactly what skill attributes the student is doing poorly, then applying initiative and expertise to create an improvised drill that isolates that specific sub-skill for repetitive deliberate practice.
The best sidemount instructors don't ignore or overlook the minor difficulties that their students encounter, but rather they will stop progressing the lesson and invest adequate time to rectify and remediate the smallest of problems. They do so because they understand that every small facet of a given skill has to be correct if overall high performance is to be achieved.
Mindset shaping
The best sidemount instructors welcome the responsibility of positively shaping the mindset of their students; especially in regard to dive safety. As a role model with the capacity to profoundly influence behaviors and opinions, the instructor will take every opportunity to develop their student's long-term safety and ability to continue along the path to expertise.
In my experience as a technical sidemount diver, I have observed the best instructors influencing student mindset in the following 8 ways:
Risk-aversion: behavior and attitudes that favor risk mitigation over risk acceptance.
Self-awareness: accurate estimation of one's proficiency versus the level of the diving challenge undertaken.
Patience and persistence: rejecting the short-term temptation of instant gratification in the long-term pursuit of expertise.
Self-development: inspiring divers to strive for continual improvement through frequent skill practice after they are certified.
Open-mindedness: recognizing that different approaches exist, or are developed, and judging them critically on their merits.
Humility: accepting that no matter how proficient one becomes, there are always others with higher-level specialist knowledge or specific competencies.
Curiosity: the desire to always learn more and understand subjects at a higher level.
Excellence: rejecting the acceptance of mediocrity in favor of striving to be the best you can possibly be.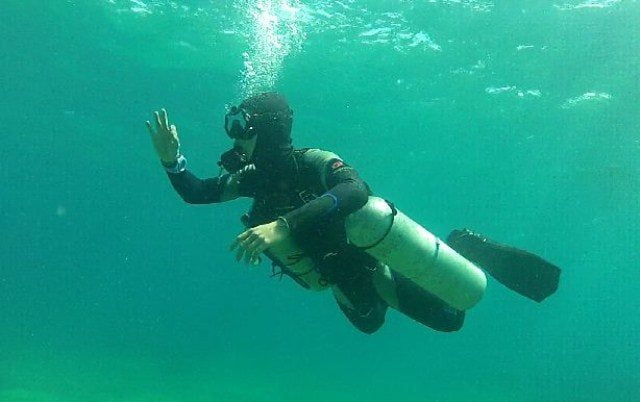 How to find the best sidemount instructor
When searching for the best sidemount instructor you may have to sort the wheat from the chaff. Not every diving instructor offering sidemount training possesses the attributes necessary to train you effectively and deliver excellent results.
Search for the best sidemount instructor, not a dive center
Sidemount is far too specialist to search for a good training course by comparing dive centers. If a dive center does have an expert sidemount instructor on staff, they will publicize and market that fact. You are very unlikely to encounter a specialist sidemount subject matter expert just by signing up on a course with a reputable dive school and being allocated a random instructor.
Best sidemount instructor recommendations
Recommendations from the online sidemount diving community are an excellent place to start when searching for potential instructors. Do be aware that inexperienced or badly trained divers may still think highly of mediocre or incompetent instructors; they might be prone to the "sunk cost fallacy", or just still unaware that their training was deficient.
In general, it's better to prioritize peer-level recommendations from active, experienced sidemount divers and instructors. Student recommendations and reviews only have value if you are sure they come from competent, well-trained sidemount divers.
When I attempt to gauge the proficiency of a sidemount instructor, I will always look for evidence that their students are highly skilled and well-configured. Do the same when taking recommendations from other divers; assess how competent they appear in their photos and videos.
Assessing sidemount diver competency
In order to make an accurate assessment of a divers' sidemount proficiency, it is important that you understand what is considered "good sidemount diving".
Here are 10 key indicators to look for when assessing sidemount diver competency:
Is the diver in flat horizontal trim when diving?
Does the diver have precise buoyancy control?
Are the diver's sidemount cylinders in trim to their torso?
Is the divers' equipment streamlined?
Are the diver's regulator hoses cleanly routed?
Can the diver set up their equipment quickly?
Is the diver efficient in getting into, and out of, the water?
Does the diver demonstrate high attention to detail?
Does the diver exhibit a cultivated diving mindset?
Does the diver, and their equipment, reflect high attention to detail?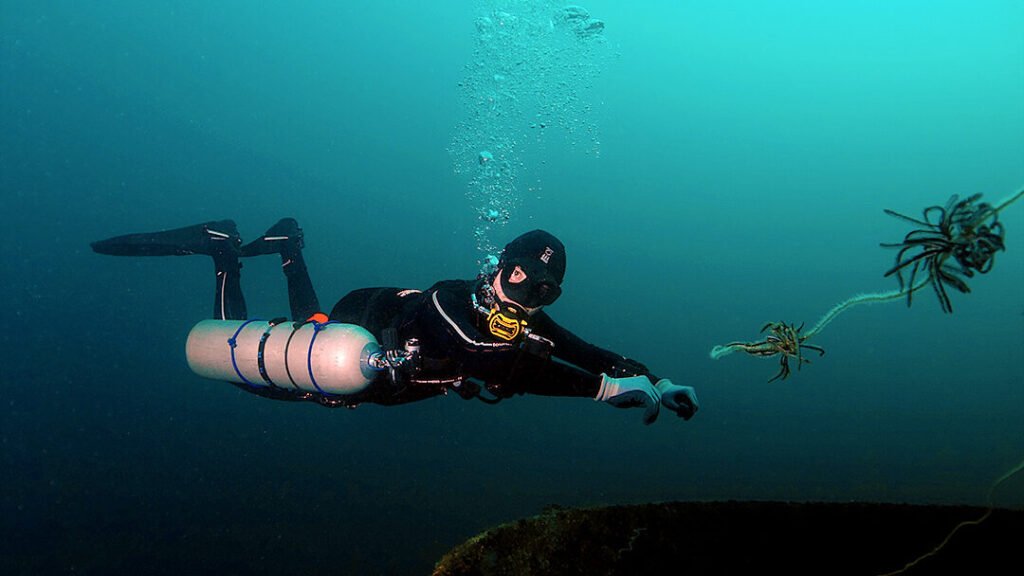 The quality of a sidemount instructor can be determined by critically evaluating the competency that they and their students project. Inevitably, what you see is what you get.
Questions to ask potential sidemount instructors
When you have a shortlist of potential instructors, it's time to ask them some important questions. Everything I've already discussed should guide you in the questions to be asked. The best sidemount instructors will not hesitate to engage with you prior to training; they will readily answer any questions you ask. Use their communication as a guide to the professionalism and motivation they are likely to have on their sidemount courses.
Specific questions to ask a sidemount instructor could include:
What percentage of your diving is conducted on sidemount?
What types of diving do you use sidemount for?
What is your highest sidemount qualification?
How many sidemount dives have you logged?
How many sidemount dives have you logged in the past year?
What are your teaching philosophies?
Do you see yourself as an instructor or a coach?
How many of your students require remedial training to certify?
Does your course specifically develop fundamental diving skills?
What sidemount BCDs do you have experience teaching with?
Do you teach sidemount for aluminum or steel cylinders, or both?
What is your policy when students don't meet certification standards?
What level of proficiency can I expect upon certification?
Will my sidemount gear be optimized by the end of training?
How much time will we spend underwater on the course?
How much time is allocated for equipment configuration?
Where is the best sidemount instructor located?
The best sidemount instructors have a wealth of experience, and acquiring that experience demands routine access to diving. For that reason, you are more likely to find more competent instructors in areas where diving is conducted every day, all year round. That is also true when considering the benefit of sidemount instructors who are active in technical and cave diving; they will congregate in the places where those diving activities thrive; such as Mexico, Florida, the Red Sea, Malta, or SE Asia.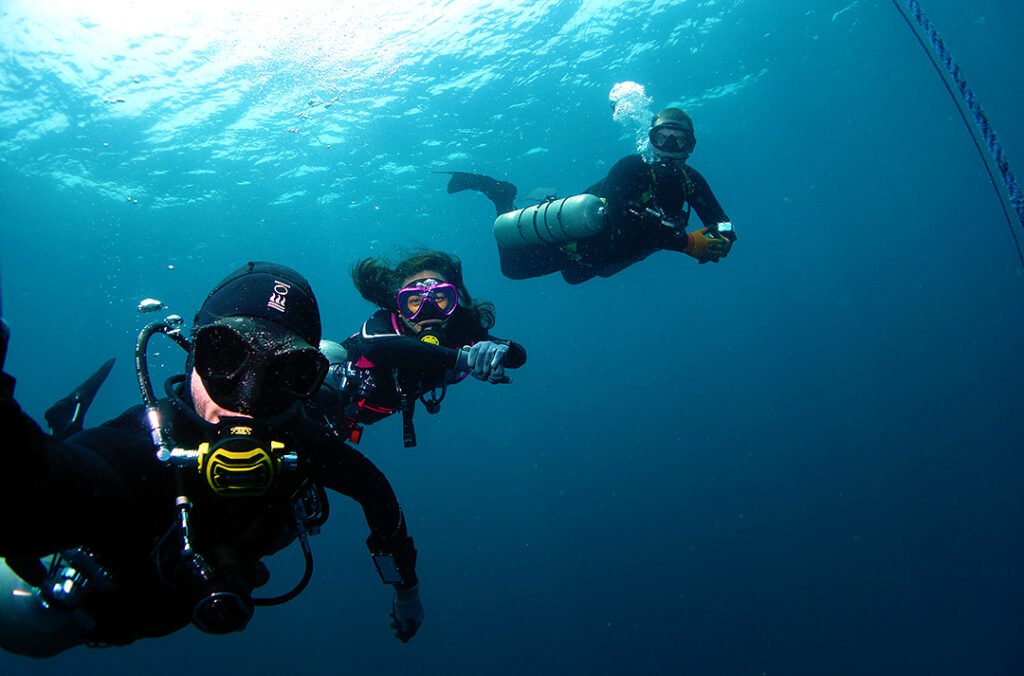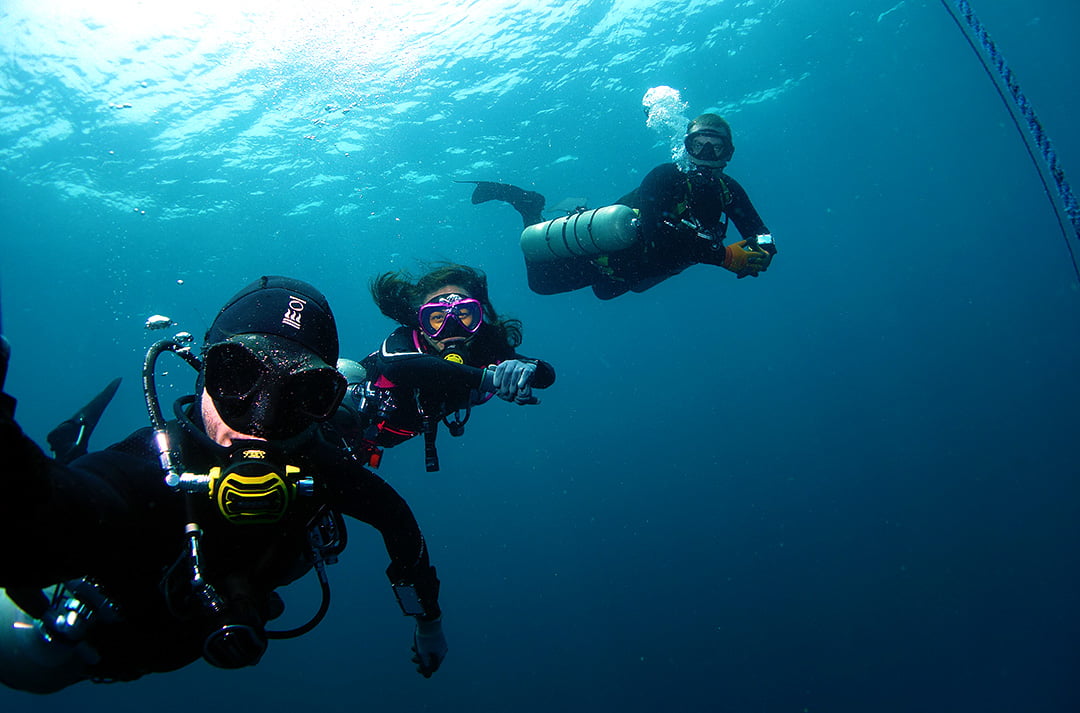 Of course, not every good sidemount instructor has the opportunity to relocate permanently to a diving hotspot. They typically do, however, frequently travel frequently to dive and run courses in the best areas for sidemount, tech, and cave diving. Some sidemount instructors also specialize in teaching cold-water diving; although less common, they are active in areas like Canada, Northern Europe, and the Baltic sea.
It is important to consider that instructor experience can be specific to certain diving environments. An elite sidemount cave instructor working in Mexico may have no appreciable expertise in tech diving from boats in frigid, rough, waters at higher latitudes. Choose the best diving instructor for your needs based on their specific expertise relevant to where and how you intend to dive.
Conclusion: Choosing the best sidemount instructor
Choosing the best sidemount instructor is critical to becoming a proficient, comfortable, and safe sidemount diver. Remember to consider the qualities of a good instructor, ask the right questions, and avoid common mistakes when choosing an instructor. With the right training and best practices, you can explore new diving opportunities and take your skills to the next level.
Sidemount Course FAQ
Why is high-quality training important for sidemount diving?
High-quality training is essential for sidemount diving to ensure safety and optimal performance. Proper instruction helps divers understand the unique equipment configuration, gas management, and buoyancy control techniques required for sidemount diving. Good training also helps divers develop the skills necessary to manage emergency situations that may arise during the dive.
How do I know if a sidemount instructor is competent?
To ensure you choose a competent sidemount instructor, look for someone who primarily dives in sidemount configuration, has experience in technical or cave sidemount diving, and has a positive reputation within the sidemount community. Check their agency certifications and confirm that their previous students are proficient sidemount divers.
What are the common mistakes to avoid when choosing the best sidemount instructor?
When choosing a sidemount instructor, it's important to avoid common mistakes like selecting an instructor solely based on price, choosing someone who lacks specialist experience in sidemount diving, and not diligently researching the best options available.
What are the best destinations for sidemount diving?
Mexico, Florida, the Red Sea, Malta, the Philippines, and Thailand are considered hotspots for sidemount training expertise. Cave diving areas, such as Florida and Mexico, have many elite sidemount instructors. These destinations offer year-round diving and longer training dives in warm water, making them ideal for sidemount training.
---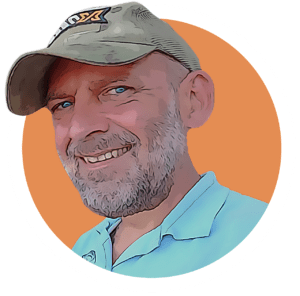 About The Author
Andy Davis is a RAID, PADI TecRec, ANDI, BSAC, and SSI-qualified independent technical diving instructor who specializes in teaching sidemount, trimix, and advanced wreck diving courses.
Currently residing in Subic Bay, Philippines; he has amassed more than 10,000 open-circuit and CCR dives over three decades of challenging diving across the globe.
Andy has published numerous diving magazine articles and designed advanced certification courses for several dive training agencies, He regularly tests and reviews new dive gear for scuba equipment manufacturers. Andy is currently writing a series of advanced diving books and creating a range of tech diving clothing and accessories.
Prior to becoming a professional technical diving educator in 2006, Andy was a commissioned officer in the Royal Air Force and has served in Iraq, Afghanistan, Belize, and Cyprus.
In 2023, Andy was named in the "Who's Who of Sidemount" list by GUE InDepth Magazine.
---