Scuba Q and A: Drysuit or BCD for Primary Buoyancy?
by Andy Davis
QUESTION: I need some advice; I have been told to use your BCD for buoyancy control instead of your dry suit. I have also been told the opposite.  Which option is best, or does it really matter?
Answer: Some agencies, such as PADI, teach drysuit primary buoyancy on their recreational specialty.
Then at tech level, they change their mind and direct that the drysuit is only inflated insomuch as to reduce squeeze. i.e. BCD primary buoyancy.
I interpret that as suggesting that recreational level divers may err when trying to control buoyancy on two devices simultaneously; risking uncontrolled rapid ascent.
In short, what they suggest may be a (prudently?) 'dumbed down' solution, in anticipation of the weak proficiency by newer or less robustly trained divers.
In contrast, BCD primary buoyancy is suggested at a level where divers might be anticipated to have higher proficiency in buoyancy and less likelihood to get task overwhelmed.
For what it's worth, I believe in doing it the most optimal way from the start… and that's BCD primary buoyancy.
Low diver skill proficiency is a different issue that should be addressed… and not something that should dictate compromise on the protocols and procedures being taught.
---
About the Author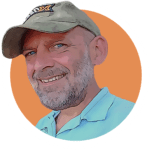 Andy Davis is a RAID, PADI TecRec, ANDI, BSAC and SSI qualified independent technical diving instructor who specializes in teaching advanced sidemount, trimix and wreck exploration diving courses across South East Asia.  Currently residing in 'wreck diving heaven' at Subic Bay, Philippines, he has amassed more than 9000 open circuit and CCR dives over 27 years of diving across the globe.
Andy has published many magazine articles on technical diving, has written course materials for dive training agency syllabus, tests and reviews diving gear for major manufacturers and consults with the Philippines Underwater Archaeology Society.
He is currently writing a series of books to be published on advanced diving topics. Prior to becoming a professional technical diving educator in 2006, Andy was a commissioned officer in the Royal Air Force and has served in Iraq, Afghanistan, Belize and Cyprus.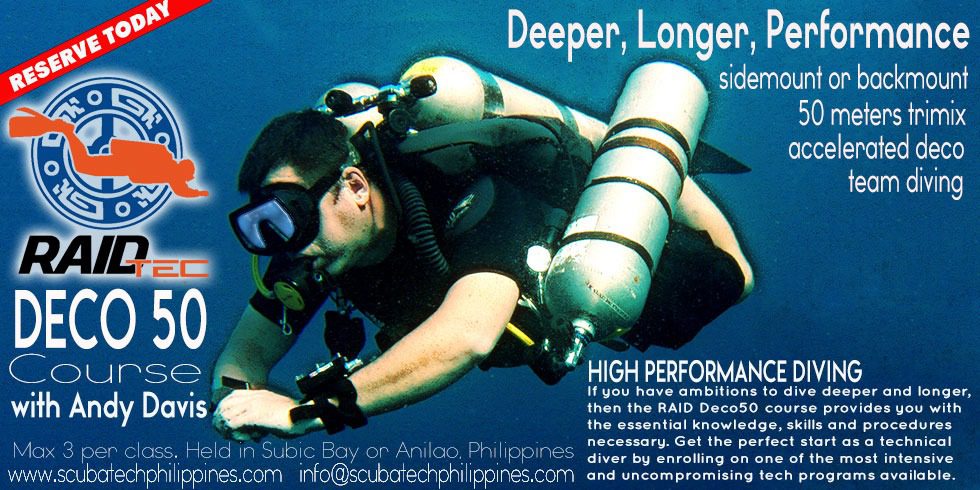 Originally posted 2018-03-07 23:54:30.