The USS New York Wreck, Subic Bay

The most popular of the Subic Bay wreck diving sites, the USS New York wreck is perhaps the most famous site for wreck divers in the Philippines and is rated among the best wreck dives in the world. She was launched in 1891 as the second in a line of armored cruisers, with the original designation of 'ACR-2′: Armored Cruiser No.2.
USS New York Subic Bay: Short History
Her sister ship, ACR-1, was later converted to a battleship and renamed the USS Maine. The sinking of the USS Maine instigated the Spanish-American War, in which the USS New York also fought. The USS New York was modernized with the addition of four 8-inch turreted guns. With her upgrade, she became the flagship of the US Asiatic Fleet and Pacific Squadron. She subsequently participated in the First World War and other conflicts.
In 1911 she was renamed 'USS Saratoga' and later in 1917, the 'USS Rochester'. By 1933 she was finally laid up at the Subic Bay to be cannibalized for spares. She was eventually scuttled by the US Navy in Dec 1941 during their preparations to withdraw from Subic, to prevent her four 8-inch guns from falling into Japanese hands.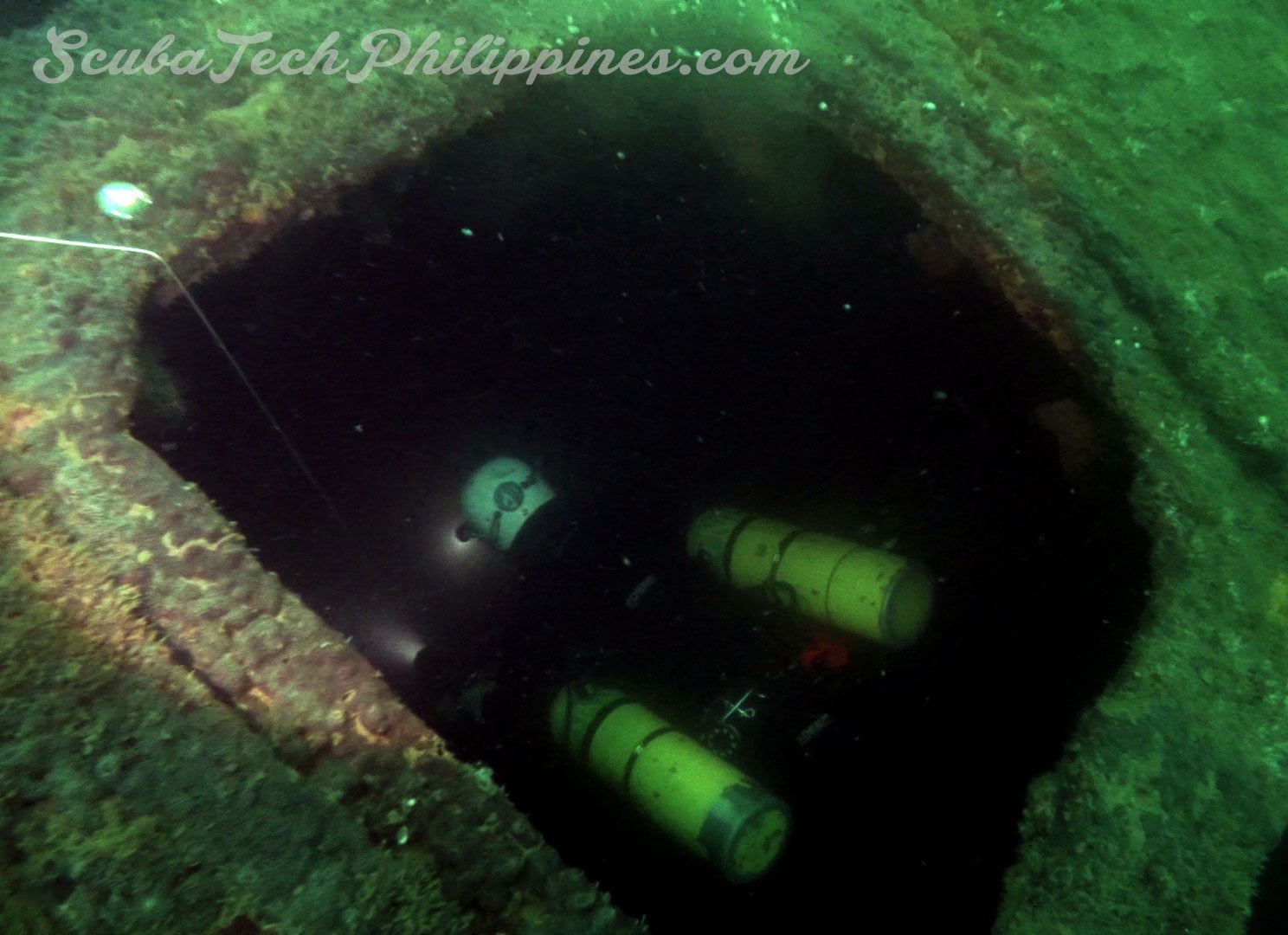 Diving the USS New York Subic Bay
Depth: 16-32m
Suitable for: Advanced Open Water/Experienced/Tech Wreck divers.
Resting on her port side at a depth of 30m, she is still mostly intact, except for explosive damage caused by demolition operations in her midsection. Fortunately for divers, her four massive turreted deck guns and enormous propeller are still intact. The wreck is 110m long, making it one of the largest wrecks in the Bay.
Diving the USS New York is an atmospheric experience for divers and the scale of the wreck can really be appreciated as you swim alongside her main guns or around her propeller. It is a phenomenal wreck for basic and technical level penetration diving; with several decks, large engine rooms, and many engineering spaces to explore.
A typical USS New York recreational dive
The dive starts as you descend a permanent shot-line onto the port hull at 18m. There are soft corals growing across the hull, with many schools of fish and, occasionally, a visiting eagle ray might be seen.
From there, your dive plan may take you aft to witness the gigantic propeller, or you might drop over the side of the wreck and descend down the top deck to visit the large aft gun turret and rear mast at 30m.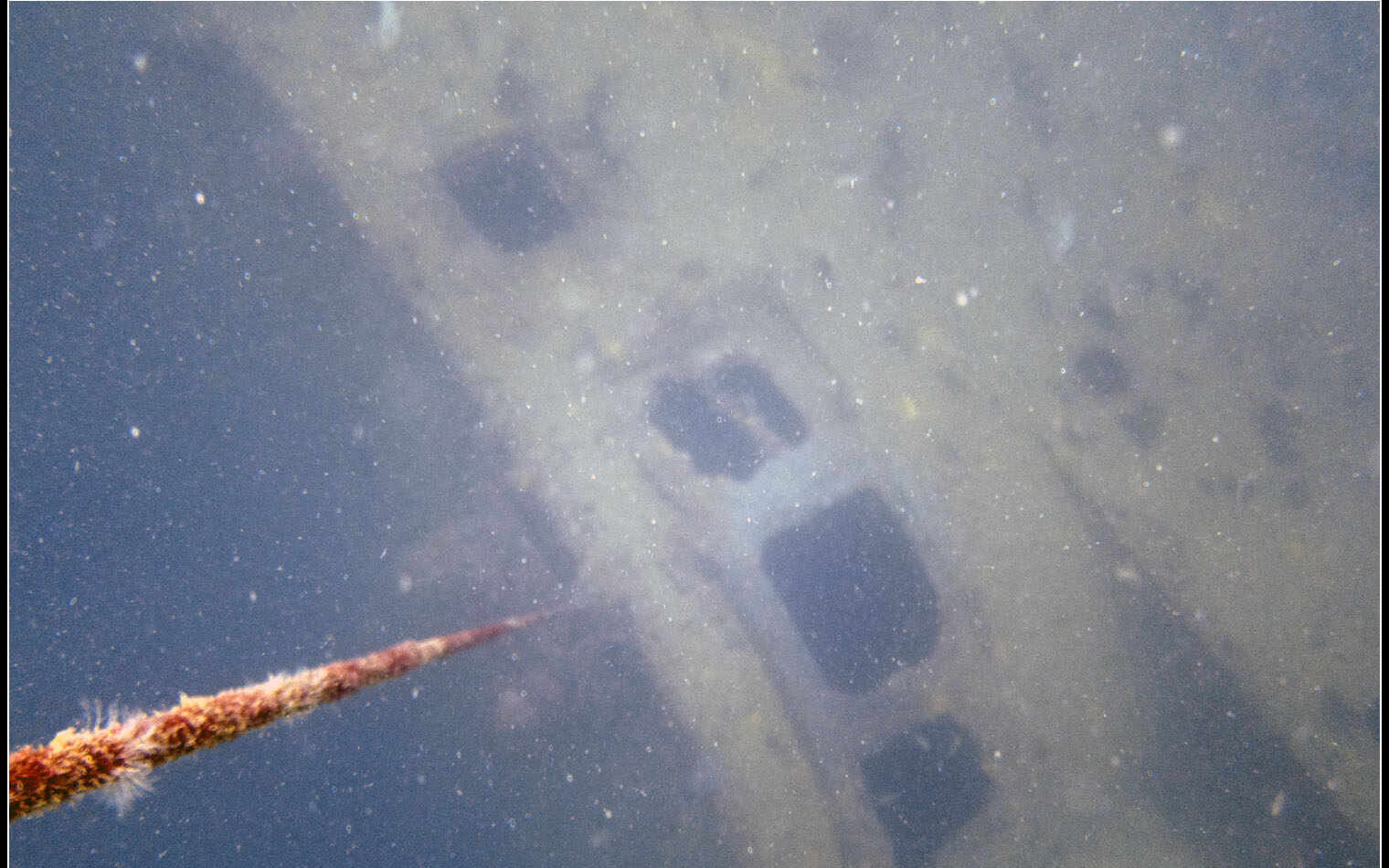 Recreational wreck penetrations
Recreational wreck divers can drop through one of the empty side gun enclosures and swim along the first deck. There is plenty of ambient light shining through a large number of exits as you fin along. Just be sure to not take a turn deeper into the wreck, as it becomes a disorientating maze with lots of silt waiting to cause zero visibility. Stay well within the light zone and it is very safe.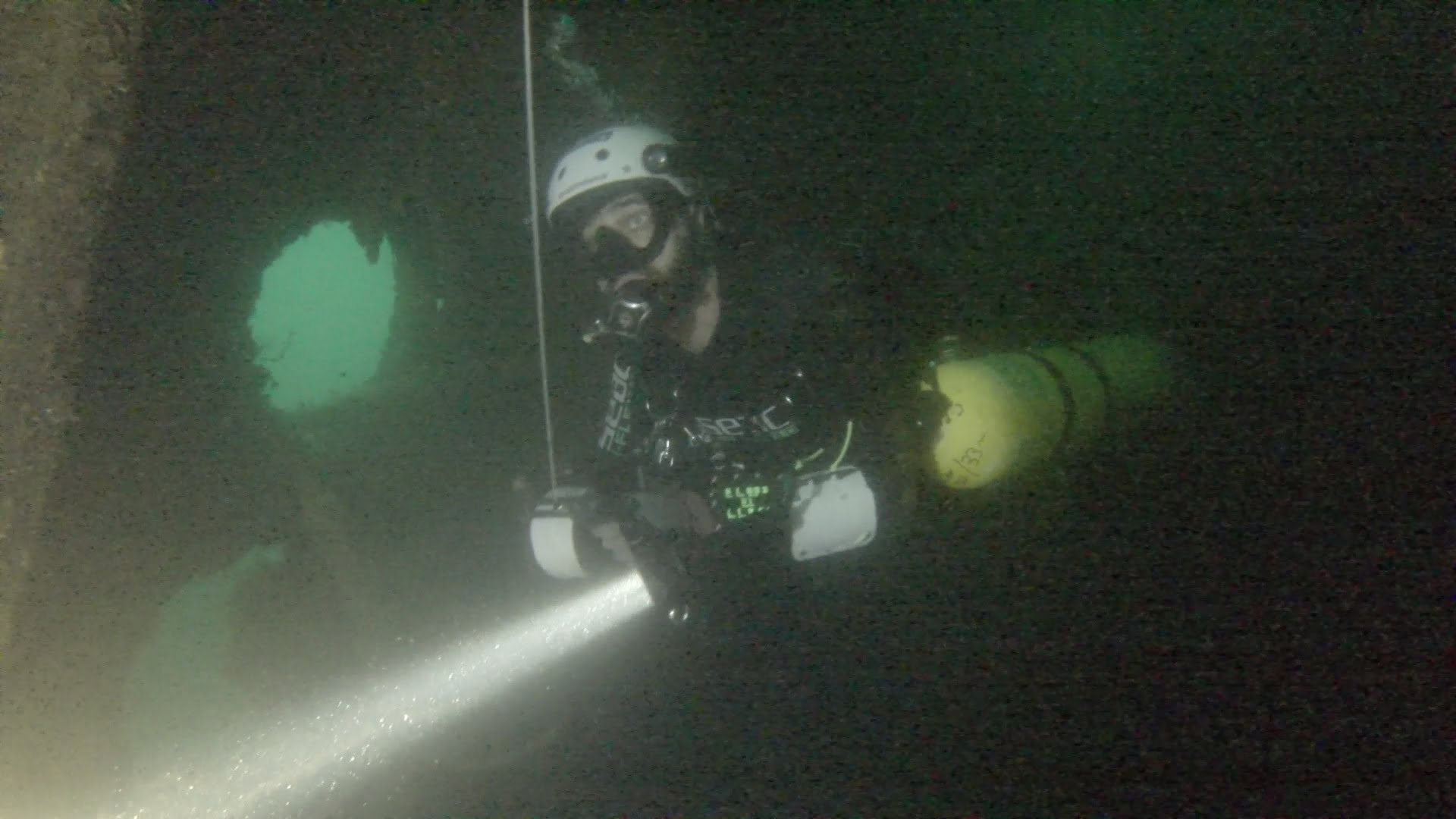 Going beyond the light-zone
The USS New York would take dozens of dives to explore comprehensively; there's a lot of penetrable space beyond the light zone.
Technical and advanced wreck divers may choose more challenging explorations; venturing into the engine rooms, engineering spaces, and the second and third decks. These can be very confined and silty; line-laying is a necessity and the dives should be comprehensively planned and properly equipped.
The USS New York can be a challenging penetration, both psychologically and in terms of skillset. Technical qualified divers and instructors have perished inside; so dive prudently.
USS New York Subic Bay History and Specifications
Class: Armoured Cruiser
Designation: ACR-2
Displacement: 8,150 Tons
Dimensions: 384′ x 64′ 10″ x 26′ 8″
Armament: 6 x 8″/35, 12 x 4″/40 8 x 6pdr, 4 x 1pdr, 3 x 14″ tt
Armour: 4″ Belt, 5 1/2″ Turrets, 6″ Deck, 7″ Conning Tower
Machinery: 16,000 IHP; 2 Vertical, Inverted, Triple Expansion Engines, 2 screws
Speed: 20 Knots
Crew: 565
Operational and Building Data
The keel was laid on 19 Sep 1890 by William Cramp and Sons, Philadelphia, PA.
Launched 02 Dec 1891
Commissioned 1 Aug 1893
Decommissioned 31 MAR 1905
Recommissioned 15 May 1909
Decommissioned 31 Dec 1909
Recommissioned 1 Apr 1910
Renamed SARATOGA 1911
Decommissioned 6 Feb 1916
Recommissioned 23 Apr 1917
Renamed ROCHESTER 1917
Redesignated CA-2 in 1920
Decommissioned 29 Apr 1933
Stricken 28 Oct 1938
Scuttled Dec 1941
Awards, Citations, and Campaign Ribbons
Sampson Medal, Spanish Campaign Medal, Philippine Campaign Medal, Mexican Service Medal, World War I Victory Medal w/Grand Fleet Clasp.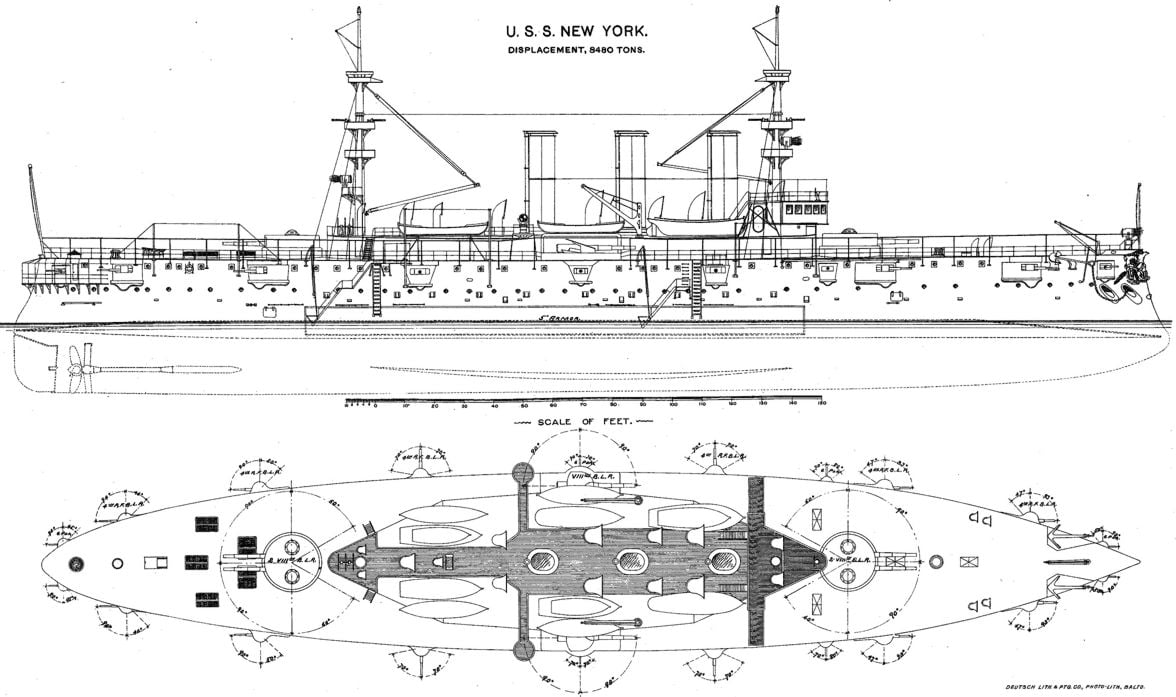 Further USS New York Wreck References
The Wreck Diving Sites in Subic Bay
For details on the other dive sites of Subic Bay, click on the map below.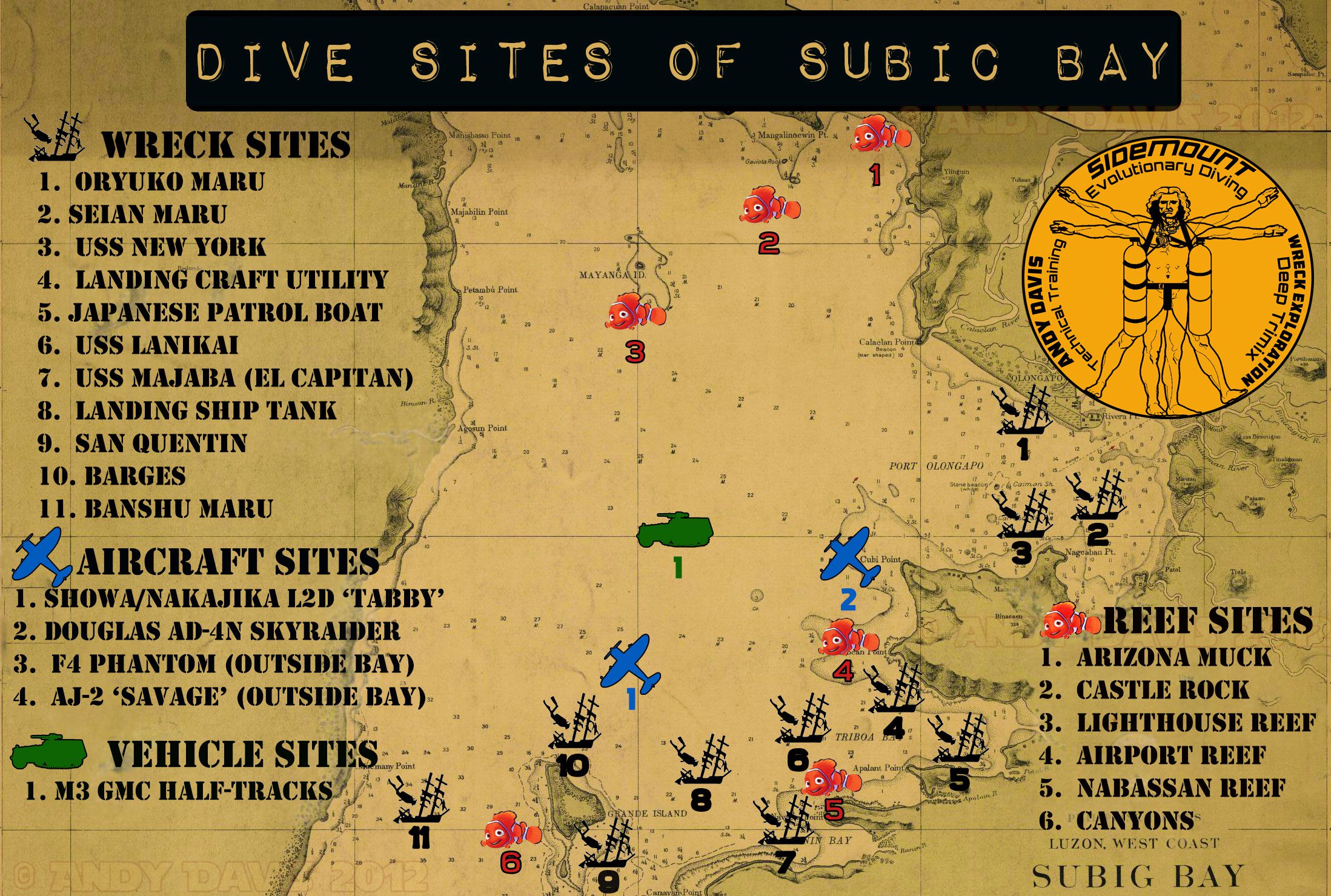 ---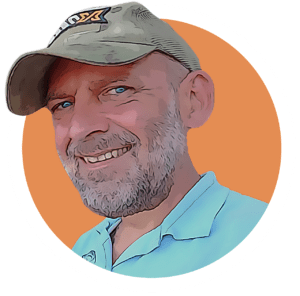 About The Author
Andy Davis is a RAID, PADI TecRec, ANDI, BSAC, and SSI-qualified independent technical diving instructor who specializes in teaching sidemount, trimix, and advanced wreck diving courses.
Currently residing in Subic Bay, Philippines; he has amassed more than 10,000 open-circuit and CCR dives over three decades of challenging diving across the globe.
Andy has published numerous diving magazine articles and designed advanced certification courses for several dive training agencies, He regularly tests and reviews new dive gear for scuba equipment manufacturers. Andy is currently writing a series of advanced diving books and creating a range of tech diving clothing and accessories.
Prior to becoming a professional technical diving educator in 2006, Andy was a commissioned officer in the Royal Air Force and has served in Iraq, Afghanistan, Belize, and Cyprus.
---
Originally posted 2022-12-12 01:59:10.