Top-20 Best Wreck Dives in the World
As avid scuba divers, we understand the thrill of exploring underwater and discovering the mysteries that lay beneath the surface of the ocean. Wreck dives are a fascinating and unique experience that provides an incredible glimpse into the past, offering wreck divers an opportunity to explore military shipwrecks and other vessels that have sunk to the bottom of the sea.
If you're a wreck diving enthusiast, you know that not all wreck dive sites are created equal. Using 3 decades of experience as a passionate wreck diver and technical wreck instructor, I've put together the ultimate bucket list of the top 20 best wreck dives in the world that will take you on an unforgettable diving journey to some of the most intriguing shipwrecks on the planet.
1. SAN FRANCISCO MARU, Truk Lagoon, Micronesia
The San Francisco Maru is one of the best wreck dives in Truk (Chuuk). It is a 117-meter cargo ship, built in 1919, and has a storied history that spans decades. During World War II, the ship was requisitioned by the maritime transport department to deliver equipment and ammunition to Japanese imperial troops. However, on February 17 and 18, 1944, the ship was struck by six 500-kg bombs dropped by USS Essex aircraft during Operation Hailstone, which ultimately led to its sinking. Rediscovered in 1969 by Jacques-Yves Cousteau, the San Francisco Maru wreck now rests on the sand at a depth of 64 meters.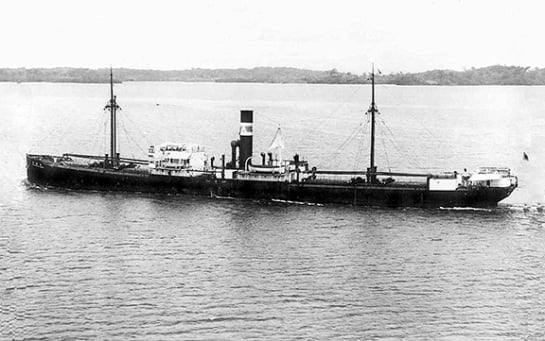 Diving the San Francisco Maru wreck is a thrilling experience for experienced technical divers or very experienced recreational deep divers. With water temperatures ranging between 27°C and 30°C, and visibility reaching up to 30 meters, the wreck dive allows for an up-close exploration of the two large coal-fired boilers and the single steam engine that powered them. The cargo on the main deck includes a well-preserved truck and a type 95 Ha-Go tank. Furthermore, the holds contain two large trucks and numerous war materials, such as ammunition boxes, mines, torpedoes, bombs, artillery pieces, anti-tank weapons, engines, aircraft parts, and barrels of gasoline.
While the wreck's superstructure sits at a depth of 42 meters, the main bridge can be found at a depth of 50 meters. The San Francisco Maru is a must-visit site for all World War II enthusiasts, offering an opportunity to witness the remnants of a ship that played a significant role during the war.
2. FUJIKAWA MARU, Truk Lagoon, Micronesia
The Fujikawa Maru wreck, also resting in Truk (Chuuk) Lagoon, offers captivating wreck dives for enthusiasts. The sunken ferry was one of the many casualties of the Allied forces' bombing operation in 1944 that aimed to destroy the Japanese navy's stronghold in Truk Lagoon. Today, the shipwreck provides a unique glimpse into the past, with its remains as shallow as 30 feet (9 meters), making it easily accessible for scuba divers of all certification levels. The Fujikawa Maru wreck is also popular for its penetrable interior, allowing advanced wreck divers to explore the ship's artifacts such as airplanes and ammunition.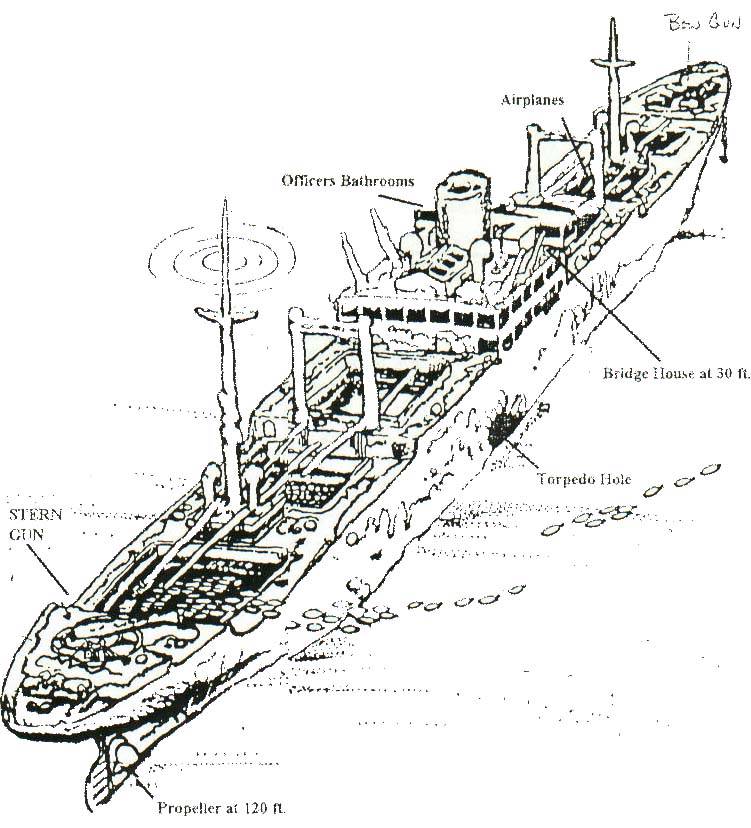 Wreck dives on the Fujikawa Maru only require Open Water certification, but for those who wish to penetrate the wreck, an Advanced Wreck Diver certification is recommended. The ideal time to visit the Fujikawa Maru is from December to April when the weather and water conditions are at their best.
Discovering the secrets of the Fujikawa Maru wreck is a journey into the past, providing a rare opportunity to explore a piece of World War II maritime history while also enjoying the natural beauty of Truk Lagoon.
3. USS NEW YORK, Subic Bay, Philippines
The USS New York ACR-2 wreck, in Subic Bay, is undoubtedly one of the most exciting and memorable wreck dives in Southeast Asia. The armored cruiser was launched in 1891 and played a leading role in US Naval history, including serving as the flagship of the US Asiatic Fleet and Pacific Squadron and service during WWI. The wreck, resting on her port side at a depth of 32 meters, is mostly intact, except for explosive damage caused by demolition on her midsection. However, the four massive 8-inch turreted deck guns and enormous 4-bladed propeller are still perfectly preserved for divers to admire.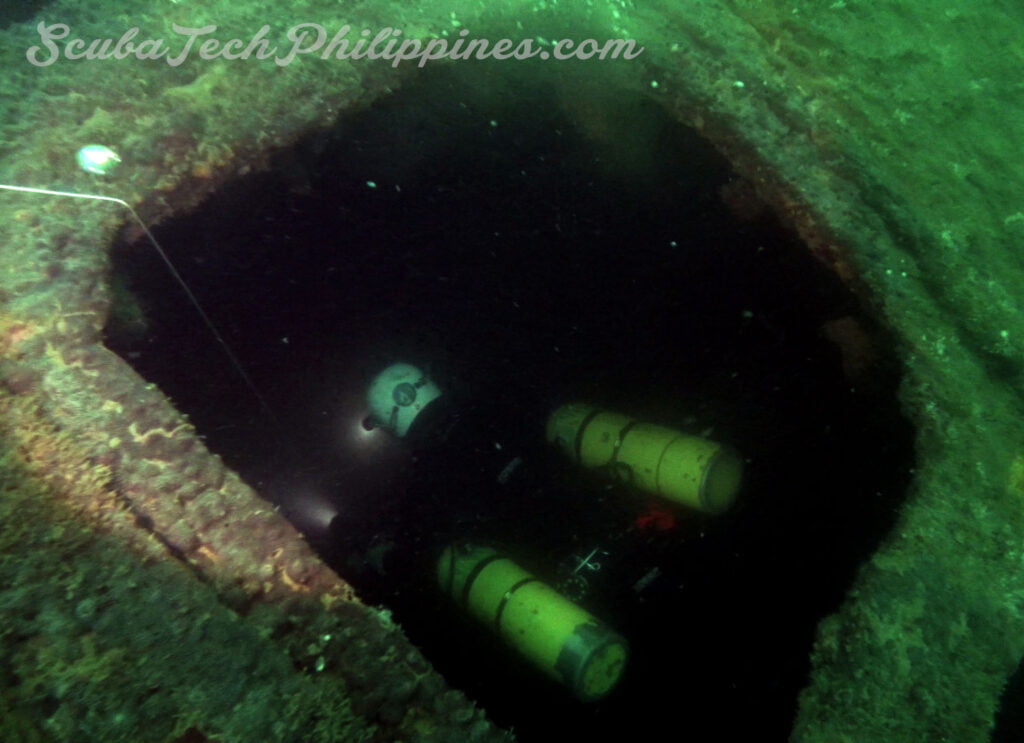 The wreck's scale is awe-inspiring, and the atmosphere of the dive is truly captivating. Technical divers can explore several decks, large engine rooms, and many engineering spaces, making it ideal for serious wreck penetration diving. The USS New York's total length is 110 meters, with a depth ranging from 16 to 32 meters.
Diving the USS New York wreck offers a phenomenal experience for advanced open water through to technical wreck divers. The extensive technical penetrations through the engine and boiler rooms provide an unparalleled opportunity to explore the ship's inner workings. Whether swimming alongside the huge main guns, circling the gigantic propeller, or squeezing through the fascinating engine rooms, the USS New York wreck is a must-visit site for diving enthusiasts seeking bucket-list wreck dives.
4. SS THISTLEGORM, Ras Mohammed, Egypt
Located in the Red Sea off the coast of Egypt, the SS Thistlegorm, meaning "blue thistle" in Gaelic, is one of the most famous and well-preserved shipwrecks in the world. The British merchant navy ship was sunk by German bombers in 1941, while carrying a cargo of war supplies, including motorcycles, trucks, train carriages, and rifles.
Today, the 131m long SS Thistlegorm wreck lies at a depth of 30 meters and is an enormously popular destination for wreck divers. The wreck is home to a variety of marine life, including barracudas, groupers, and moray eels. Located in the Strait of Gobal, north of Ras Mohammed near Sharm El-Sheikh, currents around the wreck can be strong and in different directions at the surface and on the wreck.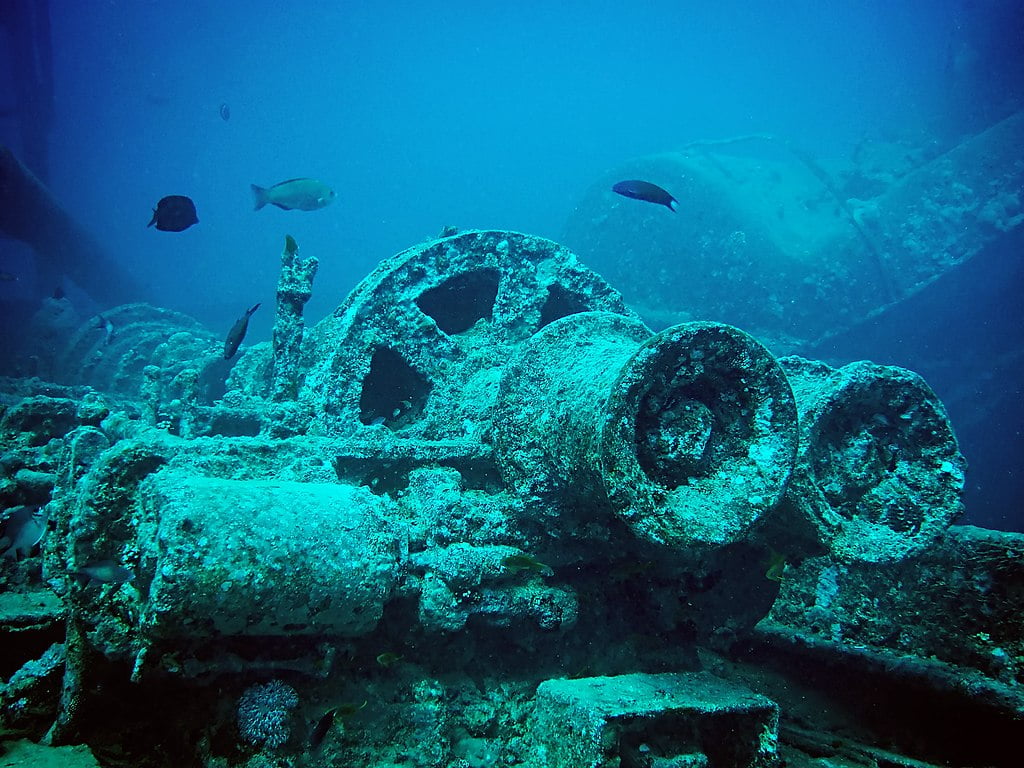 To dive on the SS Thistlegorm wreck, a minimum Advanced Open Water certification is required. The best time to visit is during the months of March to May and September to November when the water temperature and visibility are optimal.
The SS Thistlegorm is not only remarkable amongst wreck dives, but also a monument to the sacrifices made during World War II. As you explore the wreckage, take a moment to reflect on the ship's history and the bravery of those who served aboard her. A wreck dive at the SS Thistlegorm is an unforgettable experience that should be on every diver's bucket list.
5. THE YONGALA, Queensland, Australia
The SS Yongala in Queensland, Australia is a must-see for any wreck diving enthusiast. This legendary wreck offers a unique and haunting experience for divers to witness a time capsule of history. This 109-meter ship sank during a cyclone in 1911, taking with it the lives of 122 passengers and crew members, along with a racehorse and a bull.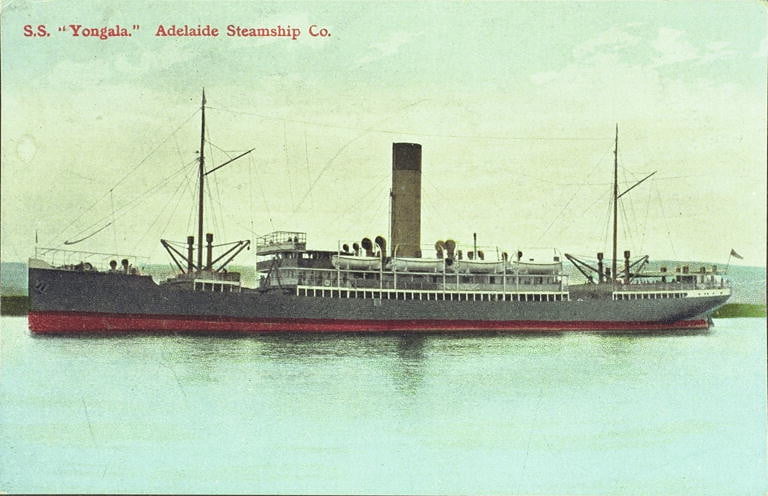 Today, the well-preserved wreck is a haven for marine life, with manta rays, sea snakes, octopuses, giant groupers, turtles, bull sharks, and tiger sharks making it their home. However, wreck divers are not allowed to enter the wreck as it is protected under the Historic Shipwrecks Act.
With clear and warm waters from December to February and increased marine life activity from June to November, the SS Yongala wreck offers thrilling wreck dives for advanced open-water divers and above.
6. SS PRESIDENT COOLIDGE, Vanuatu
The SS President Coolidge was a luxury liner that was converted into a troop transport ship during World War II. The ship met its tragic fate in 1942 when it struck Allied sea mines after the captain was not given information about a safe passage to Espiritu Santo harbor.
Today, the SS President Coolidge allows fascinating wreck dives and has earned its spot as a nationally protected dive site in Vanuatu. The wreck sits between 20 and 70 meters (65 and 230 feet) deep, making it an exciting challenge for advanced divers who are seeking a unique and enthralling experience.
You can explore the various decks, compartments, and holds, and find remnants of the ship's former glory, such as guns, cannons, and even trucks. The shipwreck is also home to an incredible array of marine life, including colorful soft corals, nudibranchs, and reef sharks. The SS President Coolidge wreck is fully protected by law and designated as a Marine Reserve, and several dives are needed to explore the wreck site fully.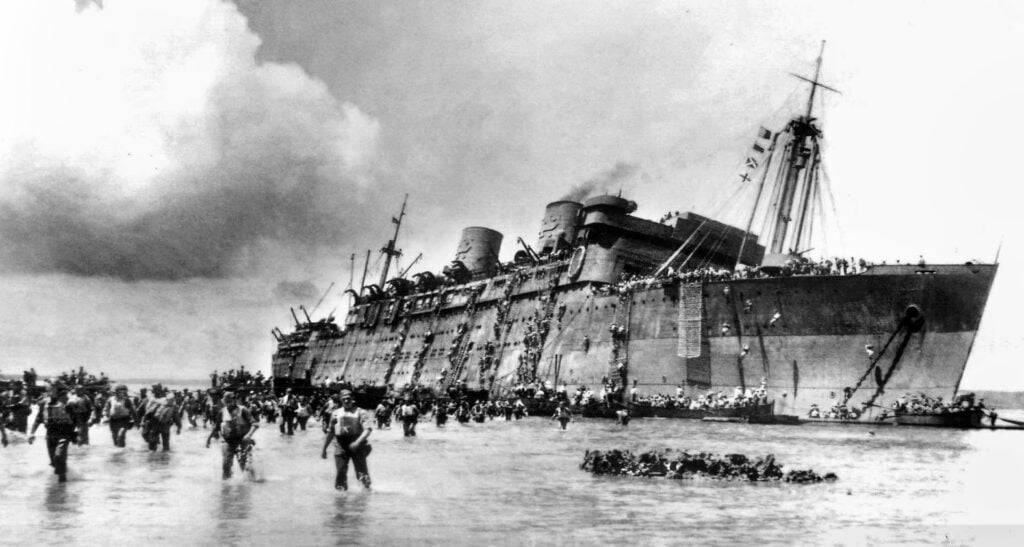 One of the highlights of diving the SS President Coolidge is the chance to encounter "The Lady," a stunning bronze statue that used to adorn the ship's grand ballroom. The statue was removed from the ship before it sank, but it now lies on the seabed, waiting to be discovered by divers.
To enjoy the best conditions for wreck diving the SS President Coolidge, plan your trip between April and October when the water is calm and visibility is at its peak. With its rich history, stunning marine life, and enthralling underwater landscape, the SS President Coolidge is a must-visit destination for shipwreck diving aficionados.
7. USAT LIBERTY, Tulamben, Bali, Indonesia
Sitting just 30 meters offshore on a black sand slope in the tranquil waters of Tulamben, Bali, the USAT Liberty is a 120-meter (390 feet) long wreck that is totally encrusted with colorful anemones, gorgonians, and corals. Although the wreck is broken up, visitors can still see the guns, toilets, boilers, anchor chains, and other features.
Originally a US Navy warship, the USAT Liberty survived WWI only to be deployed once again during WWII, and in 1942 it was torpedoed by a Japanese submarine. The captain beached the ship, and it sat rusting above the water for 30 years. In 1963, a volcanic eruption shifted the ship into the shallow waters just offshore.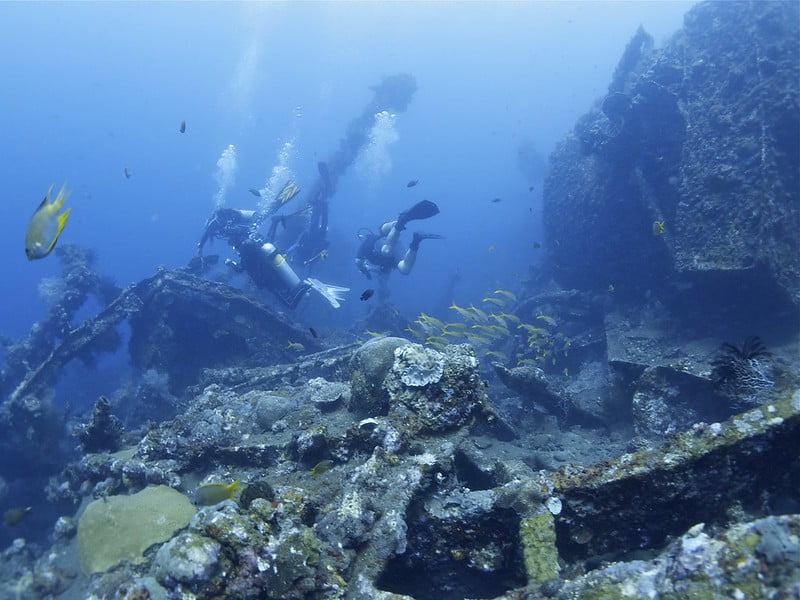 The USAT Liberty is considered one of the most picturesque wreck dives in the world and is home to a plethora of marine life; including schools of colorful fish, including surgeonfish, damselfish, angelfish, bump head parrotfish. Reef sharks can also be seen patrolling the area.
The top of the wreck rests in just 3m/10 ft of water, making it perfect for both diving and snorkeling enthusiasts, while the deepest section of the wreck descends to 28 meters (95 feet), where it is better suited for more advanced divers. The best time to visit is during the months of April to November when the water temperature and visibility are optimal.
Overall, the USAT Liberty wreck is an incredible destination that offers both diving and snorkeling enthusiasts a unique opportunity to explore a well-preserved piece of maritime history while being surrounded by an abundance of marine life.
8. THE ZENOBIA, Larnaca, Cyprus
The Zenobia wreck in Cyprus is undoubtedly one of the most spectacular and fascinating dive sites in the world. The massive roll-on/roll-off ferry, which capsized and sank on her maiden voyage in 1980, now rests on her port side with a cargo of 108 articulated lorries still chained to the decks. At a maximum depth of 42m and a height of 16m, this 170 meters long wreck offers plenty of opportunities for experienced divers to explore and penetrate the wreck.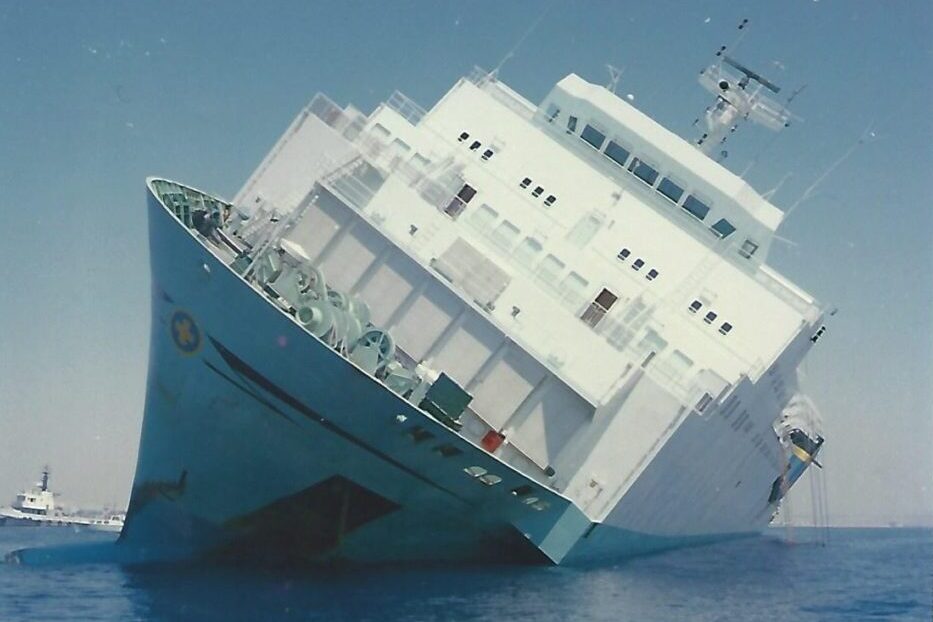 Visibility can reach up to 40m, and with minimal currents and warm waters, the Zenobia is accessible to all qualified divers. Marine life around the wreck is abundant and diverse, offering a unique opportunity to see an array of species, from large Groupers and barracudas to tiny Damselfish and Pink Flabellina nudibranchs.
The cargo of lorries and other goods still onboard the Zenobia has never been salvaged, allowing divers to witness firsthand the fascinating sight of the lorries and their cargo still in place. This wreck dive site is truly a one-of-a-kind experience and is not to be missed. Two wreck dives on the Zenobia may not seem enough, there is simply too much to see and explore on this incredible shipwreck.
9. THE IRAKO, Coron, Palawan, Philippines
The Irako was an Imperial Japanese Navy refrigeration ship with a length of 147m. The ship was sunk during World War II by US Navy Hellcat and Helldiver aircraft on September 24, 1944. Today, the shipwreck lies 40m/140 ft deep in the sea, still largely intact, making it a popular destination for advanced divers seeking to explore its sunken treasures.
The visibility around the Irako wreck is usually excellent, allowing divers to witness the stunning marine life that inhabits the area. Schools of tuna, Trevallies, and yellowfin circle the wreckage, while barracudas, turtles, and varied species of rays are commonly spotted during dives. There are also opportunities to penetrate the wreck's wheelhouse, cargo bays, and engine room.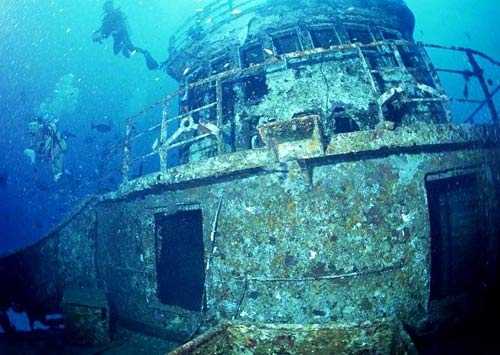 Exploring the Irako requires advanced open water certification due to the depth and sometimes strong currents. The wreck is accessible all year round and can be dived from the shore. It offers remarkable wreck dives that provide a glimpse into history while showcasing the beauty of tropical marine life. So, if you're an experienced diver seeking adventure, the Irako Wreck is a must-visit wreck diving destination that will leave you with unforgettable memories.
10. HILMA HOOKER, Bonaire, the Caribbean Netherlands
Wreck diving enthusiasts looking for an unforgettable experience in the Caribbean should not miss the chance to explore the Hilma Hooker off the coast of Bonaire. This impressive 236-foot (72-meter) freighter, lying on her starboard side, is easily accessible to advanced open-water certified divers and sits under 95 feet (28 meters) of water.
The history of the Hilma Hooker is as fascinating as the wreck dive itself. In 1984, customs officials made a shocking discovery of almost 12 tons of marijuana on board the ship. The crew and captain were promptly arrested, and the ship was moored at the pier. However, the vessel was in dire need of repairs, and the authorities feared that it may sink and pose a shipping hazard.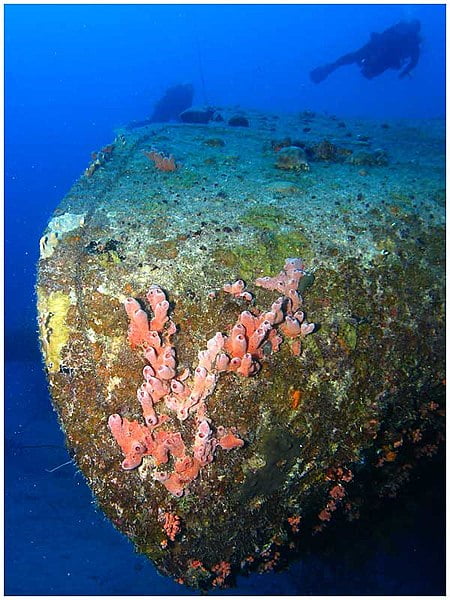 Enterprising dive operators saw the potential for the ship to be scuttled and become a unique attraction for dive tourism. After an intense campaign, the Hilma Hooker was relocated to a spot between two reefs, over 30 meters of water. It is unclear whether the sinking was planned or a result of an accidental list, but a few days later, the ship disappeared into the depths.
Wreck diving on the Hilma Hooker is an experience that promises something for everyone. Whether you are a seasoned wreck diver or a beginner, the sight of this big ship adorned with sponges, pristine coral, and stunning sea fans, will leave you in awe. Although little wreck penetration is possible, the crystal-clear visibility provides a stunning view of the vessel and an abundance of marine life, from schools of vibrant fish to graceful sea turtles. With year-round accessibility, the vibrant colors and diverse marine life provide a breathtaking backdrop to wreck dives that you will never forget.
11. SMS KRONPRINZ WILHELM, Scapa Flow, Scotland
The wrecks of Scapa Flow offer a unique opportunity for hard-core wreck divers. Among these wrecks, the SMS Kronprinz Wilhelm stands out as one of the most accessible and impressive. This German battleship was scuttled during World War I and now rests in the depths of Scapa Flow, Scotland, waiting to be explored by adventurous wreck divers.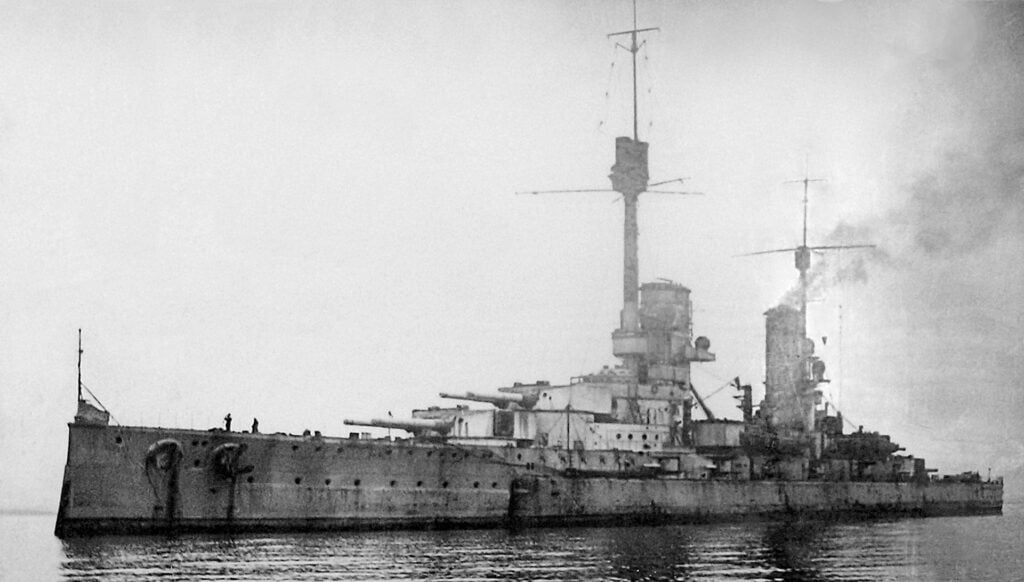 With a depth range of 12 to 35 meters (40 to 115 feet), divers of varying levels can appreciate the size and scale of this 146-meter (480-foot) ship. While Open Water certification is sufficient, the SMS Kronprinz Wilhelm lies upside-down, so advanced training is recommended to fully appreciate the main features. Scapa Flow is best for wreck diving between April and October when divers can witness the historic and impressive piece of naval engineering in calmer sea conditions.
12. THE BIANCA C, Grenada, Caribbean
The Bianca C wreck in Grenada, Caribbean is a captivating dive site that offers an intriguing history, diverse marine life, and stunning underwater scenery. The ship's history, including her two sinkings, makes her a fascinating subject for divers. The wreck rests between a coral reef system and the open ocean, providing the perfect habitat for a range of reef and pelagic species. Divers can explore the swimming pool and work their way along the bow, finishing at the bow tip.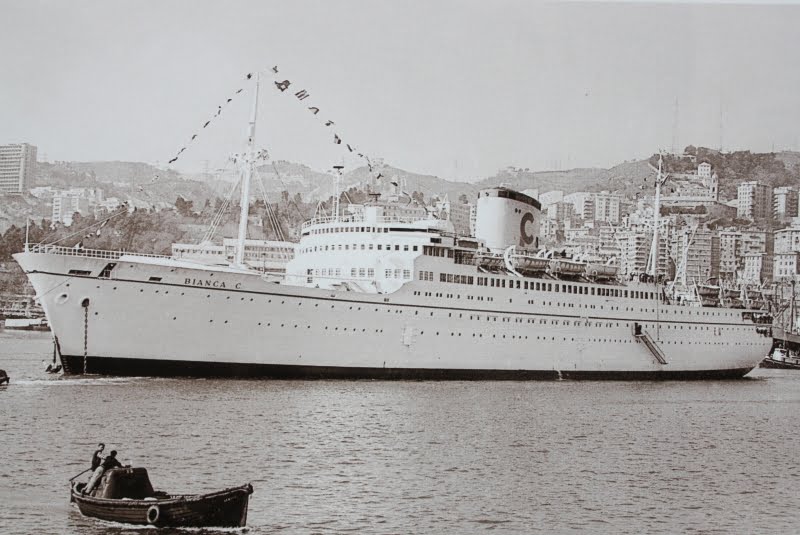 The Bianca C wreck is a massive 590-foot (180-meter) structure that sits at 100 to 164 feet (30 to 50 meters), providing ample opportunity for exploration. Advanced Open Water certification is required to enjoy wreck dives on the site, but the effort is well worth it. Divers will witness the stunning coral formations and schools of colorful fish that surround the ship. December to June is the best time to visit this site, offering the most favorable diving conditions.
13. USS SARATOGA, Bikini Atoll, Marshall Islands
The USS Saratoga is a must-visit site for any wreck diving enthusiast. This impressive 880-foot (268-meter) aircraft carrier served in WWII before being assigned to the groundbreaking Operation Crossroads. After surviving one atomic bomb test, the ship eventually succumbed to the second test and now lies at a depth of 177 feet (54 meters) in Bikini Atoll, the Marshall Islands.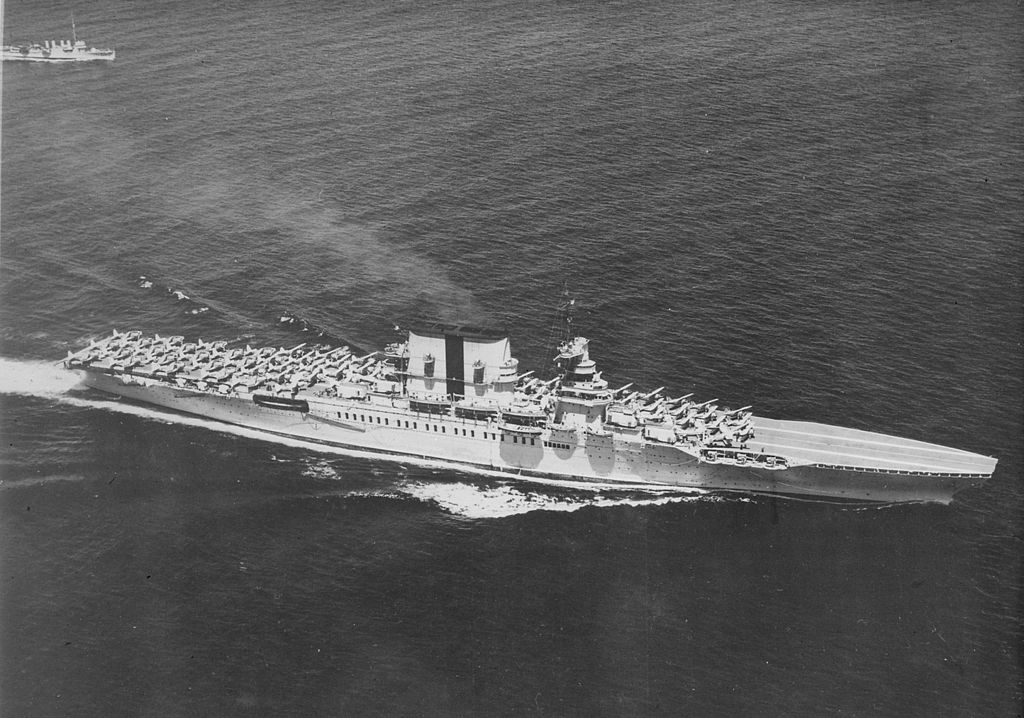 Despite being underwater for decades, the Saratoga still boasts many intact features, including the bridge at a depth of 18 meters. However, much of the wreck remains unexplored, offering a thrilling adventure for advanced open-water certified divers. Adding to the allure of wreck dives at this site is the incredible marine life that calls it home due to the uninhabited nature of the surrounding ocean. For a truly awe-inspiring diving experience, plan a visit to the USS Saratoga between May and October.
14. USS KITTIWAKE, Grand Cayman
The USS Kittiwake is a must-visit site for any diver in the Caribbean. The former WWII military ship is a relatively young wreck that was sunk off Grand Cayman's Seven Mile Beach in 2011. The wreck is only 75ft deep, making it an excellent introduction to wreck diving for beginner divers.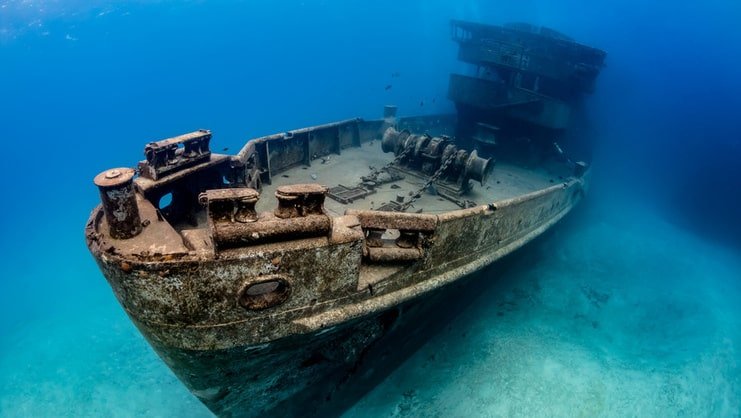 Despite its youth, the Kittiwake offers impressive wreck dives, especially short penetrations; as there is minimal colonization by corals and sponges, allowing much of the metalwork to remain visible. Barracuda, eagle rays, and turtles patrol her outer reaches, while southern stingrays are often seen in the surrounding sand. Divers can easily identify the compass and steering wheel, ship's bell, and two recompression chambers. Even snorkelers can enjoy much of the wreck, as the top is only in 27ft of water.
The dive season is year-round, and water temperatures range from 72 to 82oF (22 to 28oC). The wreck dives are suitable for all levels of divers, including snorkelers. The USS Kittiwake is truly a unique and exceptional dive site that should not be missed.
15. USS ORISKANY, Florida, USA
The USS Oriskany is a world-renowned wreck diving site that offers a unique opportunity for divers to explore a massive artificial reef. This colossal aircraft carrier is one of the largest wrecks in the world accessible to recreational divers, and its size and history make it a popular dive destination. The Oriskany was intentionally sunk off the coast of Florida in 2006, and since then has become a thriving marine ecosystem, teeming with fascinating marine life.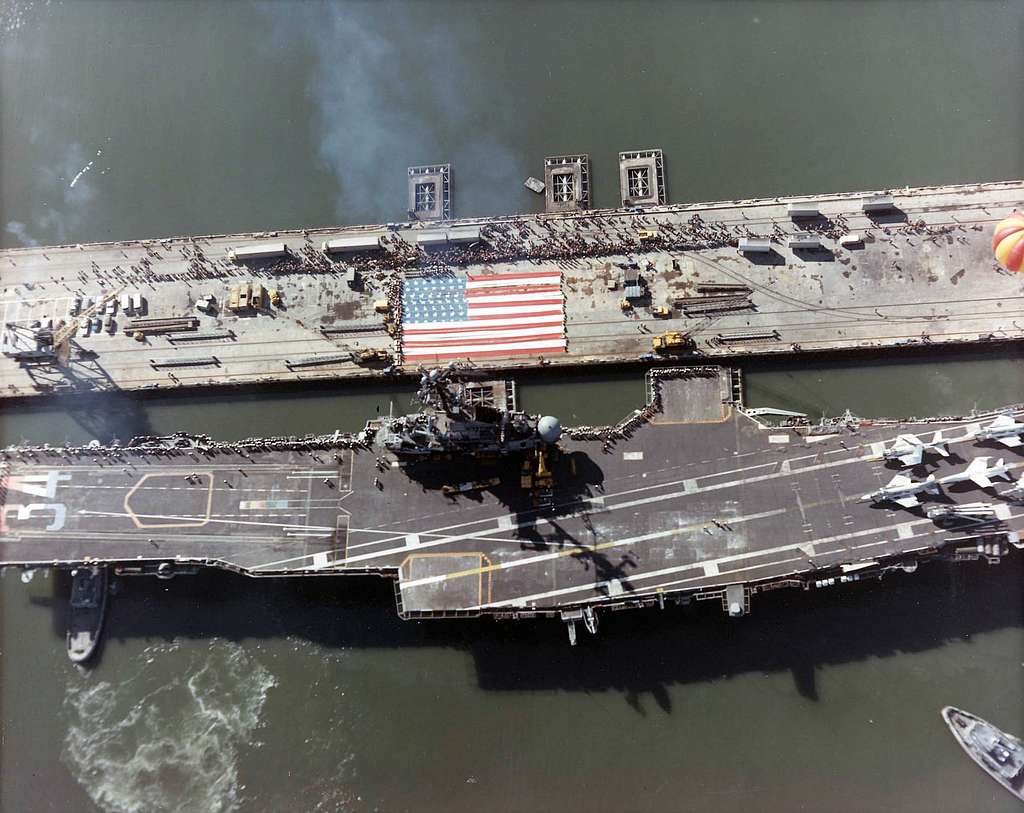 Despite being a relatively young wreck, the Oriskany is home to a diverse range of marine creatures, from tropical fish to tuna and amberjack. Divers of all skill levels can explore Oriskany's superstructure and marvel at the many radar and navigation devices still intact on board. With its size, depth, and diversity of marine life, the USS Oriskany offers unique and exciting wreck dives that cannot be found anywhere else in the world.
Divers interested in visiting the USS Oriskany should be prepared for some challenging conditions. While the site is accessible year-round, currents, swell, and poor visibility can pose a challenge, particularly in the winter. However, with proper planning and preparation, divers of all skill levels can enjoy exploring this incredible wreck site. The nearest airport is Pensacola International Airport, making the Oriskany easily accessible to visitors from around the world.
16. HIROKAWA MARU, Solomon Islands
The Hirokawa Maru, also known as Bonegi 1 (B1), is a spectacular wreck dive located in the Solomon Islands. This well-preserved Japanese cargo ship ran aground during World War II and now rests just off Bonegi Beach, accessible as a shore dive. The top of the wreck is shallow, lying in only 16ft of water, while the stern drops down to a depth of 196ft. The Hirokawa Maru's superstructure is covered in colorful hard corals and large sea fans, making it an excellent site for underwater photography.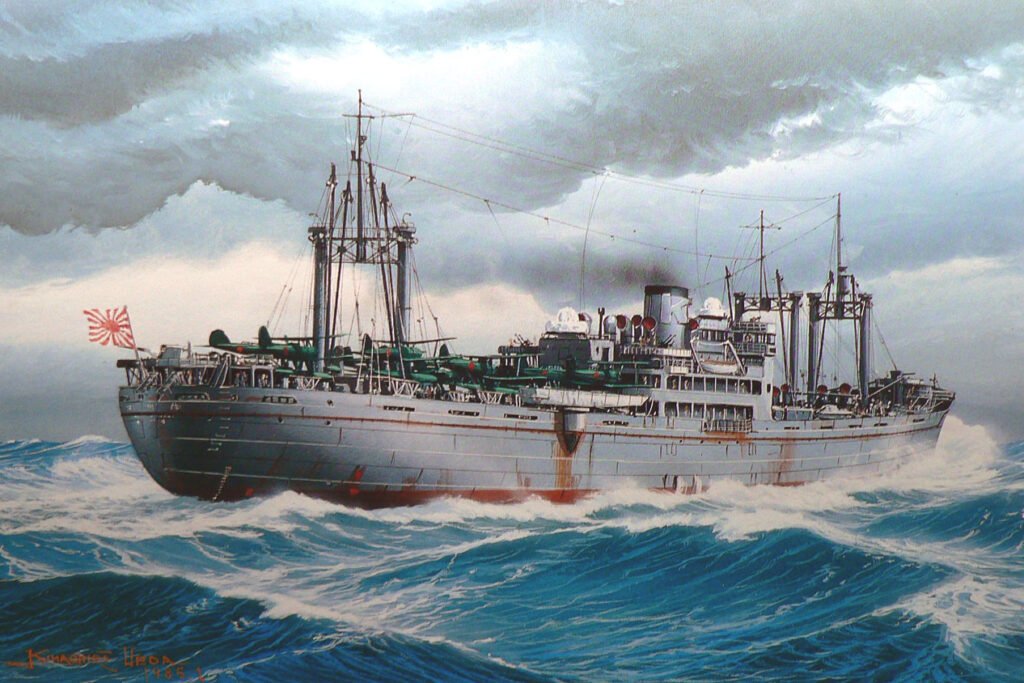 As a result of the cargo ship's grounding, the hull is now covered in sponges, gorgonians, and both hard and soft coral. Although the bow of the ship is quite broken up, the stern remains in one piece, making it an excellent site for exploration. Schools of snapper, butterflyfish, sweetlips and batfish swim around the wreck, creating a vibrant underwater scene.
The Hirokawa Maru is an ideal site for divers of all levels, including snorkelers. Its shallow depth and beach access make it an excellent adventure for those who are new to wreck diving. With year-round diving conditions and warm water temperatures ranging from 80 to 85F (26 to 29C), the Hirokawa Maru tempts wreck dives that will not be forgotten.
17. U-352, North Carolina, USA
U-352 is a must-see wreck for diving enthusiasts visiting North Carolina. This German U-Boat, sunk by the USCG Cutter Icarus in 1942, now lies in 110ft of water off Cape Hatteras in the Outer Banks. Although the hull is mostly intact, there is visible damage from the torpedo strike that sunk her, and debris is scattered across a 330ft radius on the sandy seabed.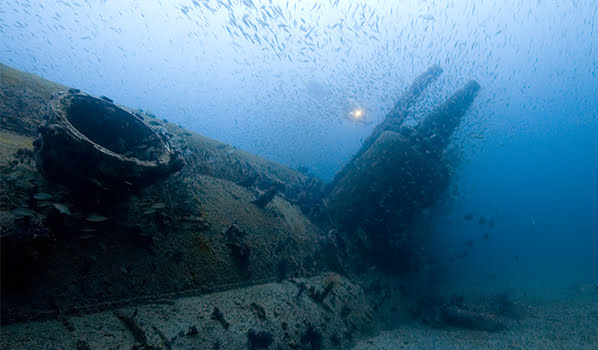 What makes this wreck dive so fascinating is the vessel's transformation into an artificial reef. Covered in soft coral and anemones, it provides a thriving ecosystem for a variety of marine life, including large schools of red barbier baitfish and amberjacks. During these wreck dives, you can expect to encounter lionfish lurking under the keel. With visibility of up to 100ft and the warmer waters of the Gulf Stream, this is an excellent wreck to explore.
While diving the U-352, divers cannot penetrate the hull due to its mostly intact state. Nevertheless, exploring the exterior of the wreck provides an unforgettable experience. The abundance of marine life and interesting history make this one of the best wreck dives in the world.
Diving season runs from May to November, during which water temperature ranges from 68 to 80F (20 to 26C). The wreck is accessible to divers of all levels, although conditions can be more challenging at either end of the season. Wilmington International Airport (ILM) is the nearest airport for those traveling to the area.
18. IRO MARU, Palau
The Iro Maru in Palau is a fantastic wreck dive that offers something for divers of all experience levels. As one of the best preserved WWII military vessels in the region, it is a must-see for any wreck diving enthusiast. At a maximum depth of 130ft, the Iro Maru is a relatively accessible dive, with much of the superstructure above 80ft, making it a great option for those with less experience in deeper wreck dives.
The vibrant reef life in Palau has overrun the entire 470ft hull of the Iro Maru, creating a fantastic array of macro life, nudibranchs, and clams. Anemones and their clownfish add further entertainment, as well as countless other small reef fish. There are still guns and ammunition to be found on the wreck, making it a fascinating dive for history buffs and those who love to explore the wreckage of the past.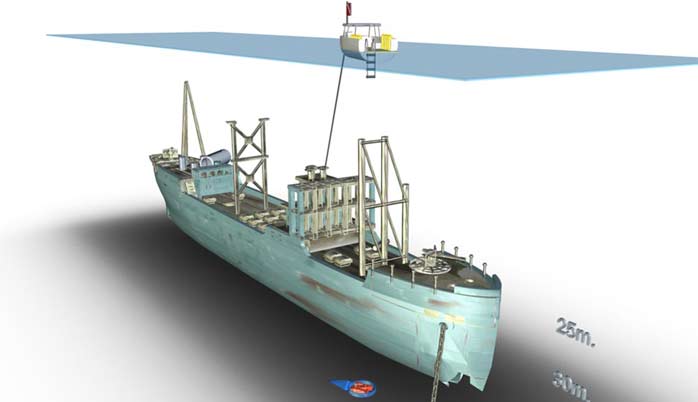 Divers with experience can also explore the interior of the wreck, which offers some great penetration dives. The bridge is easily accessible, although none of the instrumentation or equipment remains. Overall, the Iro Maru in Palau is a highly recommended dive that should be on any wreck diving enthusiast's bucket list of the best wreck dives.
Palau offers year-round diving opportunities, with water temperatures ranging from 81 to 84F (27 to 29C). The nearest airport is Roman Tmetuchl International Airport (ROR), and the diving is suitable for all levels of experience.
19. UM EL FAROUD, Malta
The Um El Faroud wreck dive in Malta is a must-visit wreck diving destination. This 110-meter-long oil tanker has an intriguing history, having been scuttled as an artificial reef in 1998 following a catastrophic explosion in dry dock that claimed nine lives. The wreck subsequently broke into two sections during a severe storm in 2005-2006 and can be accessed by divers with varying experience levels, thanks to its depth of 15 meters at the funnel and 36 meters at the propeller.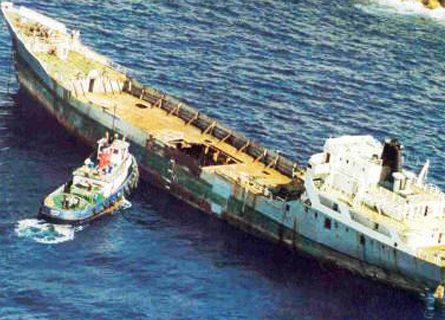 Before the ship was scuttled, all entry points, including doors and windows, were removed, and specific holes were cut out to allow for easy access by divers. For experienced wreck divers, the Um El Faroud offers numerous penetration possibilities that allow for a unique and thrilling diving experience.
Aside from the unique wreck itself, visitors to the Um El Faroud can also expect to be greeted by a diverse range of marine life, including Barracuda, scorpionfish, moray eels, octopus, grouper, tuna, cardinalfish, and sea hare. All in all, wreck dives on the Um El Faroud wreck shouldn't be missed by any scuba divers seeking adventure and a chance to explore an intriguing piece of maritime history.
20. HMNZS CANTERBURY, New Zealand
Once a formidable Leander class frigate operated by the New Zealand Navy from 1971 to 2005, the HMNZS Canterbury (F421) has found a new calling as an artificial reef. In 2007, a non-profit organization bought the decommissioned vessel for a symbolic $1 and scuttled it in Deep Water Cove to encourage the growth of depleted fish stocks.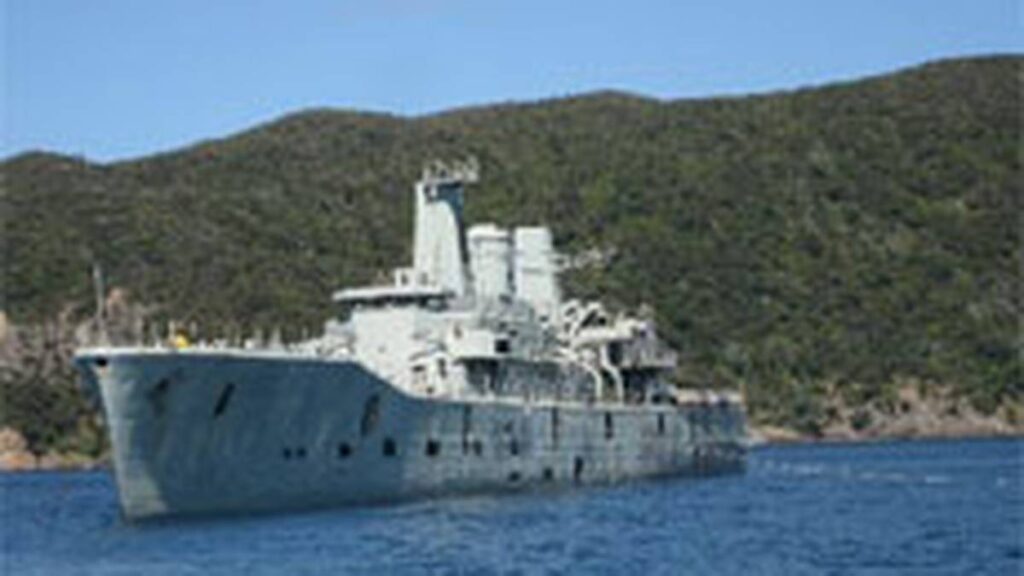 Today, the HMNZS Canterbury lies upright in sheltered water between 13 meters (40 feet) and 39 meters (125 feet), inviting divers of all levels to explore its secrets. As you descend, you'll be greeted by a breathtaking sight – a vast frigate lying on the seabed, now teeming with new life.
The ship's wide-open hangars, once used for storing helicopters, are now an underwater playground for divers. You can swim through the cavernous spaces and admire the ship's inner workings, now festooned with colorful marine growth. Schools of snapper, Maomao, and Kingfish now call these hangars their home, swimming in and out of the sunken frigate.
As you explore further, you'll come across thriving areas of kelp, providing a habitat for countless sea creatures. The artificial reef has also attracted an array of marine life, from delicate anemones to playful dolphins. You might even be lucky enough to see these intelligent creatures perform their acrobatic leaps as they visit the site.
Wreck dives on the HMNZS Canterbury are a unique experience, one that allows you to witness the power of nature to transform even the most formidable human-made objects. It's a testament to the resilience of the marine ecosystem, and a tribute to the vision of those who worked to transform this ship into a thriving artificial reef.
What Equipment is Necessary for Wreck Dives?
If you're planning on exploring shipwrecks, there are some essential items of equipment you'll need to consider to mitigate known wreck diving risks. As wreck penetration often involves overhead environments, specialist wreck diving gear may be required to ensure your safety and maximize enjoyment. Here are five key pieces of equipment to bring on your wreck dives:
Dive Light: A high-quality dive light is an essential tool for wreck divers, allowing you to illuminate dark corners of the wreck, bring out the colors, and provide the ability to signal your buddy. For recreational divers, the modern generation of ~1000-lumen LED lights is more than sufficient. Technical divers will need a canister light or handheld primary with much more illumination. It's also wise to invest in a backup dive light in case your primary light fails unexpectedly.
Cutting device: A reliable cutting device is a must-have for wreck diving, as there is always a risk of becoming entangled in fishing lines and nets on wreck diving sites. Eezycut Trilobite cutters are particularly useful and don't cost a lot
Wreck Reel: Whether you're navigating through narrow passageways or exploring a new wreck that may be broken up, a wreck reel can be an invaluable tool for marking your path and keeping track of your location.
DSMB: If you're exploring a new wreck, a DSMB can be a valuable tool if you have to surface away from the shot line; ensuring that boats and other watercraft are aware of your location in the water.
By investing in the right wreck diving equipment, obtaining expert training, and taking the necessary precautions, you can ensure a safe and exciting time on these best wreck dives that you'll never forget.
What training do I need for wreck dives?
Here is a list outlining the different types of wreck diving and the recommended specialty course:
Non-Penetration Diving: This is the least risky type of wreck diving, as divers remain outside the wreck. A short familiarization course, like the 1-day RAID Basic Wreck, is sufficient to understand the hazards and improve your navigational skills.
Limited Penetration: In this type of wreck diving, divers can enter the wreck as long as they can still see an exit point illuminated by exterior natural light exists. I recommend taking a comprehensive penetration course, like the RAID Advanced Wreck, before attempting to enter shipwrecks.
Full Penetration: The most dangerous type of wreck diving, full penetration allows divers to enter the wreck past the light zone and within confined areas. I highly recommend taking a Technical Wreck course before attempting 'beyond the light zone' penetrations. The prerequisites are typically Extended Range, RAID Deco50, or equivalent.
I strongly recommend taking an appropriate course before attempting any of these best wreck dives. Divers routinely perish inside shipwrecks; high-quality specialist instruction insulates you from those risks.
---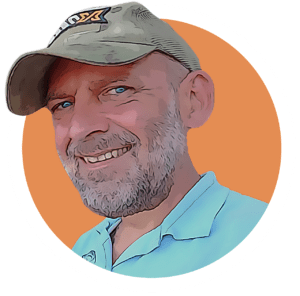 About The Author
Andy Davis is a RAID, PADI TecRec, ANDI, BSAC, and SSI-qualified independent technical diving instructor who specializes in teaching sidemount, trimix, and advanced wreck diving courses.
Currently residing in Subic Bay, Philippines; he has amassed more than 10,000 open-circuit and CCR dives over three decades of challenging diving across the globe.
Andy has published numerous diving magazine articles and designed advanced certification courses for several dive training agencies, He regularly tests and reviews new dive gear for scuba equipment manufacturers. Andy is currently writing a series of advanced diving books and creating a range of tech diving clothing and accessories.
Prior to becoming a professional technical diving educator in 2006, Andy was a commissioned officer in the Royal Air Force and has served in Iraq, Afghanistan, Belize, and Cyprus.
In 2023, Andy was named in the "Who's Who of Sidemount" list by GUE InDepth Magazine.
---