Wreck And Cave Diving Helmets
Diving helmets surged in popularity since sidemount went mainstream in 2012. Initially used only by cave and wreck divers for head protection in confined areas, they now have a wider attraction for anyone that wants a convenient place to fix their video camera and lighting.
Necessary diving helmet features
There are a number of features that a diving helmet must have:
Top ventilation holes
No permanently affixed EVA or polystyrene foam lining
Adjustable suspension
Minimal impact protection
Top ventilation holes
Divers inevitably release bubbles and that gas will accumulate inside the helmet unless there are some ventilation holes at the top to allow it to escape. Some helmets come with ventilation holes, otherwise, you can add some yourself with a drill.
No permanently attached EVA or polystyrene foam lining
Unfortunately, most modern climbing and kayaking helmets are designed to be lightweight and built around a solid EVA or polystyrene foam lining. The foam is far too buoyant when you are diving. I'd guess within the region of 1-2lbs+ positive buoyancy; which is distracting at best, and dangerous at worst. Removing these glued-in linings is impractical.
Adjustable suspension
Because foam-lined helmets are impractical, you need to source a helmet that uses adjustable nylon strap suspension for support. If these helmets do also come with foam lining, it is typically either removable soft foam fabric or velcro-detachable EVA/polystyrene blocks.
Minimal impact protection
Diving helmets don't need the impact protection that comes with products designed for climbing. The main hazard in wreck and cave diving is usually limited to low-velocity collisions. That risk doesn't necessitate an impact-protection-rated helmet.
Option 1: Choose off-the-shelf helmets for diving
Buying dedicated cave diving helmets
Light Monkey, Razor, DiveRite and Mares all sell diving helmets, but they cost quite a lot and some divers find that they don't fit into the one-size-fits-all designs. These helmets aren't built for heavy impact protection but focus on being minimally buoyant and lightweight. They have ventilation holes and adjustable suspension.
Buying suitable non-diving specific helmets
There are some climbing and construction helmets that meet the necessary requirements for use as diving helmets. They range greatly in price, but a diver can shop at the low-end cost because they don't need features that a dry-land user may want; such as internal air ventilation channels and antimicrobial sweat absorbent liner materials.
Many of these helmets won't have the necessary ventilation holes at the top. That is easy to remedy for yourself with a drill.
Option 2: DIY diving helmets
My DIY diving helmet project
I decided to attempt a project in 2014 to produce my own diving helmet, at a much more economical cost. The entire helmet cost less than $20 USD to make.
I've written a full report with detailed instructions for that project here:
DIY Sidemount Wreck Helmet Project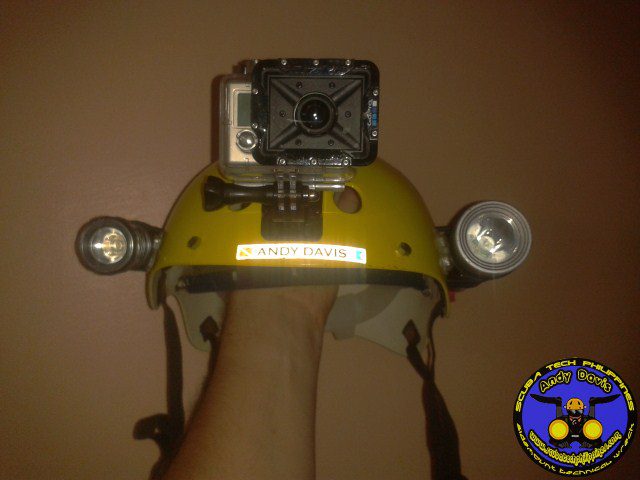 DIY Diving Helmet Materials:
1x Economy Skateboard Helmet
1x Workman's Construction Helmet
6x 5mm Stainless Steel Nuts/Bolts/Washers
1x Tube of 3m Ultra-High Bond Glue
1x 50cm of 5mm bungee cord
DIY Diving Helmet Tools:
1x Power Drill with 5mm bit
Leatherman Tool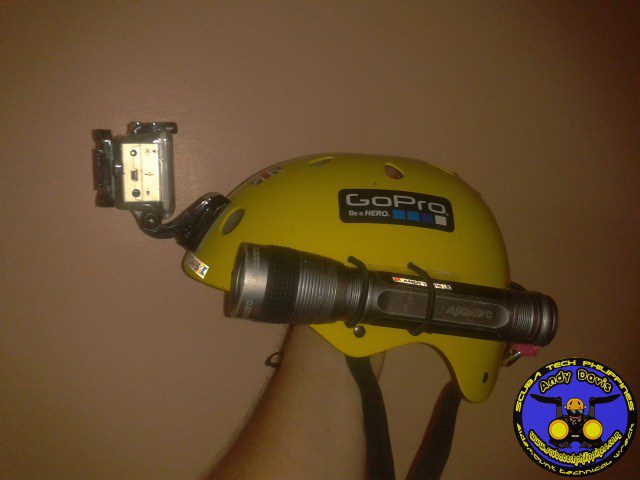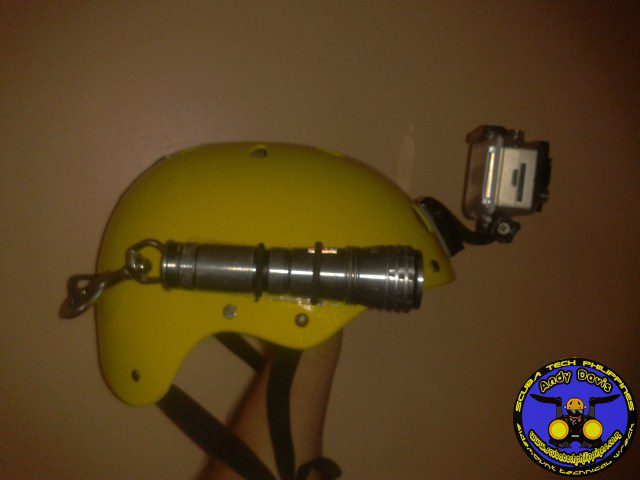 I sourced my helmet from the local Manila market; from a market stall that sells cheap skateboarding gear. It cost me 500PHP (about $10.00 USD).
Some examples of suitable helmets for DIY projects:
---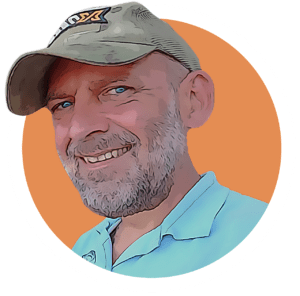 About The Author
Andy Davis is a RAID, PADI TecRec, ANDI, BSAC, and SSI-qualified independent technical diving instructor who specializes in teaching sidemount, trimix, and advanced wreck diving courses.
Currently residing in Subic Bay, Philippines; he has amassed more than 10,000 open-circuit and CCR dives over three decades of challenging diving across the globe.
Andy has published numerous diving magazine articles and designed advanced certification courses for several dive training agencies, He regularly tests and reviews new dive gear for scuba equipment manufacturers. Andy is currently writing a series of advanced diving books and creating a range of tech diving clothing and accessories.
Prior to becoming a professional technical diving educator in 2006, Andy was a commissioned officer in the Royal Air Force and has served in Iraq, Afghanistan, Belize, and Cyprus.
---
Originally posted 2013-02-13 17:32:48.