Really Simple DIY Shearwater Petrel Bungees
I bought a Shearwater Petrel 2 when it was newly released and instantly became a big fan of this technical diving computer. However, one criticism that I had was that it didn't offer bungee mounting. I have always much prefered to mount my diving instruments on my forearms using bungees, rather than with straps on the wrists. I needed Shearwater Petrel bungees, so the only option was a DIY project.
As a result, I spent some time experimenting with different methods to improvise bungees into the Shearwater Petrel. The method described below is the most effective I have found.
Items you will need to make Shearwater Petrel bungees
You simply need:
Two lengths of 4mm bungee cord
Thicker or thinner bungee won't have the desired effect.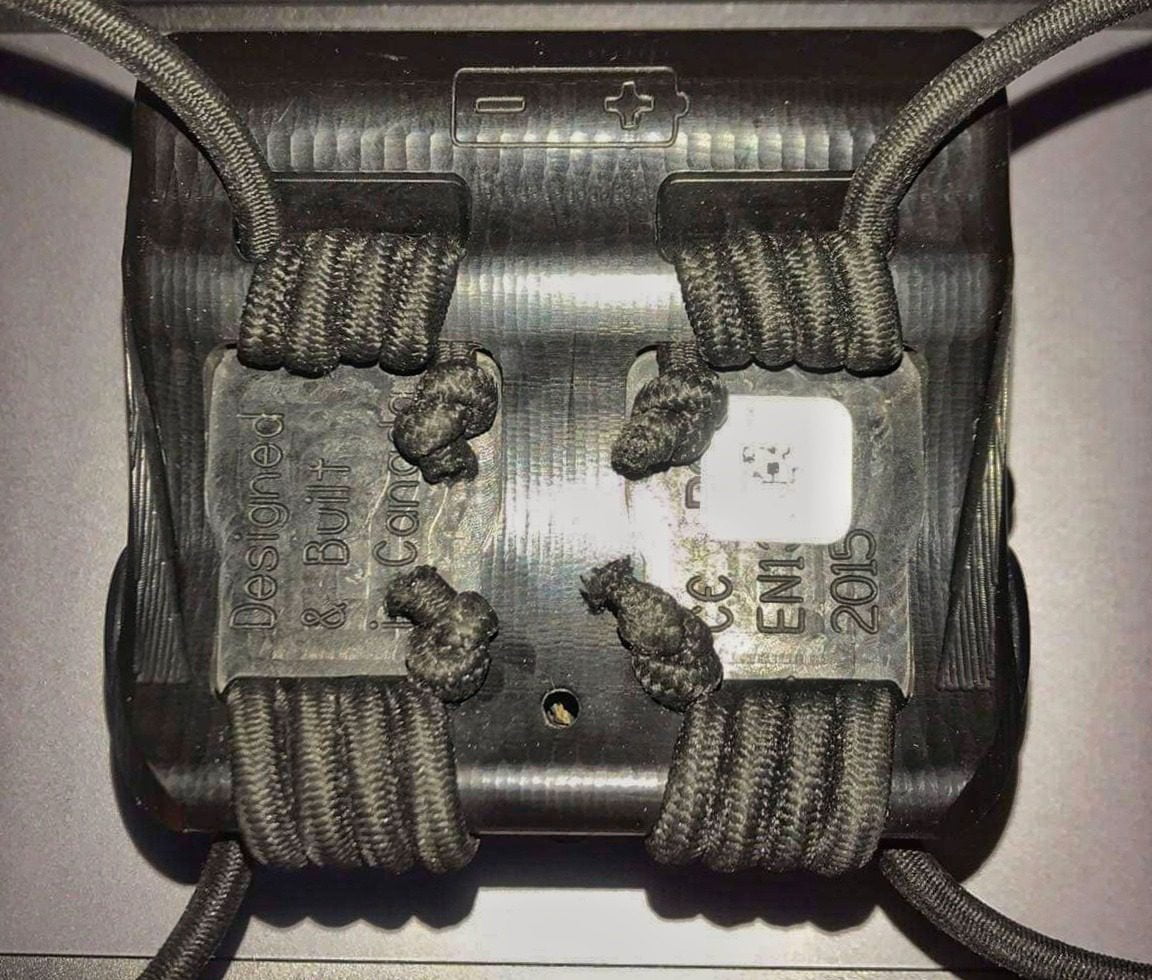 How to make Shearwater Petrel bungees:
Simply secure one end of the bungee underneath the Petrel with an overhand knot.
Wrap the bungee four times through the strap slot.
Allow enough bungee loop to be a comfortable fit around your forearm.
Wrap the bungee four times around the opposite strap slot.
Finish the bungee with a second overhand knot.
Repeat for the other side of the Petrel, to create two bungee straps.
Diving computers: Bungee mount versus wrist straps
Both bungee mount and wrist strap diving computers have their advantages and disadvantages. Ultimately the choice depends on the personal preference of the diver.
The benefits of bungee mounts on dive computers
Bungee mount diving computers are worn using elastic bungee cords. They can be adjusted to fit comfortably and securely on the wrist or forearm.
Bungee mounts offer several advantages over wrist straps, including:
Greater flexibility in positioning the computer. Which can be particularly useful for technical diving where equipment configuration may be more complex.
Streamlined profile that reduces entanglements. Making them ideal for technical, cave and photography diving.
Easy donning and doffing of the computer. Which can be helpful for divers who wear thick gloves or have limited mobility in their fingers.
Bungees allow divers to position their computers wherever they prefer, without interfering with other gear. I have found that beneficial as a sidemount diver. Especially when needing to move my cylinder boltsnaps during dives.
Diving computer bungee mounts can be quickly and easily adjusted as needed. Additionally, bungee mounts provide a sleek and streamlined profile that does not tend to get snagged onto other equipment, or risk tangles when deploying DSMBs or running guideline in wrecks or caves.
---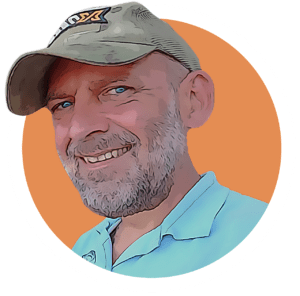 About The Author
Andy Davis is a RAID, PADI TecRec, ANDI, BSAC, and SSI-qualified independent technical diving instructor who specializes in teaching sidemount, trimix, and advanced wreck diving courses.
Currently residing in Subic Bay, Philippines; he has amassed more than 10,000 open-circuit and CCR dives over three decades of challenging diving across the globe.
Andy has published numerous diving magazine articles and designed advanced certification courses for several dive training agencies, He regularly tests and reviews new dive gear for scuba equipment manufacturers. Andy is currently writing a series of advanced diving books and creating a range of tech diving clothing and accessories.
Prior to becoming a professional technical diving educator in 2006, Andy was a commissioned officer in the Royal Air Force and has served in Iraq, Afghanistan, Belize, and Cyprus.
In 2023, Andy was named in the "Who's Who of Sidemount" list by GUE InDepth Magazine.
---