Diving Certification: Do You Need To Get Qualified To Scuba Dive?
Scuba diving is an exciting and exhilarating experience that attracts millions of people every year, but it is also important to ensure that you are fully prepared and equipped to dive safely. One of the most important things you can do to ensure your safety when diving is to obtain a diving certification by completing a dive training agency-authorized training course. In this article, I will discuss the reasons why obtaining a diving certification is crucial for your safety.
What is a Scuba Diving Certification?
A scuba diving certification is issued by a dive training agency, such as RAID, PADI, SSI or NAUI, and proves that you have completed a syllabus of standardized training to the necessary performance standards. Diving courses are designed to equip you with the necessary knowledge and skills to dive safely and competently. Getting certified as a diver also indicates that you have a good understanding of the basic principles of diving, including dive planning, dive theory, and emergency procedures.
Benefits of a Scuba Diving Certification
There are many benefits to obtaining a diving certification, including:
Enhanced Safety
The most important reason to obtain a diving certification is to ensure your safety while diving. By completing a diving certification program, you will gain a thorough understanding of the basics of diving, including dive planning, dive theory, and emergency procedures. This knowledge will help you to avoid potential dangers and stay safe while diving.
The risks and hazards of scuba diving can sometimes be very counter-intuitive. Without formal training, you simply will not know what you do not know. An unknown shortfall in capacity would potentially leave you very vulnerable to a life-threatening accident.
High-quality scuba diving training ensures that you are aware of all the risks and that you are proven proficient in the physical protocols to mitigate them effectively. You could learn by yourself, or from an unqualified friend, but you simply won't know if there was a critical knowledge deficit or if you were actually incompetent due to missing or improperly learned skills.
Access to More Dives
Diving certifications are required and recognized by dive shops and diving resorts around the world, which means that you will be able to participate in more dives and explore more dive sites. Once qualified, you will be able to dive at a wider range of locations, including remote and exotic locations.
Improved Dive Skills
Completing a diving certification program will also help you to develop and improve your diving skills. You will learn about proper dive techniques, buoyancy control, and finning techniques, among other important skills. This will help you to become a more confident and competent diver.
A Better Dive Experience
A diving certification not only provides divers with the skills and knowledge to dive safely, but it also improves the overall dive experience. Certified divers have a better understanding of dive techniques, underwater navigation, and marine life, which can greatly enhance their diving experience. They are also more comfortable and confident in the water, which allows them to fully enjoy the beauty of the underwater world.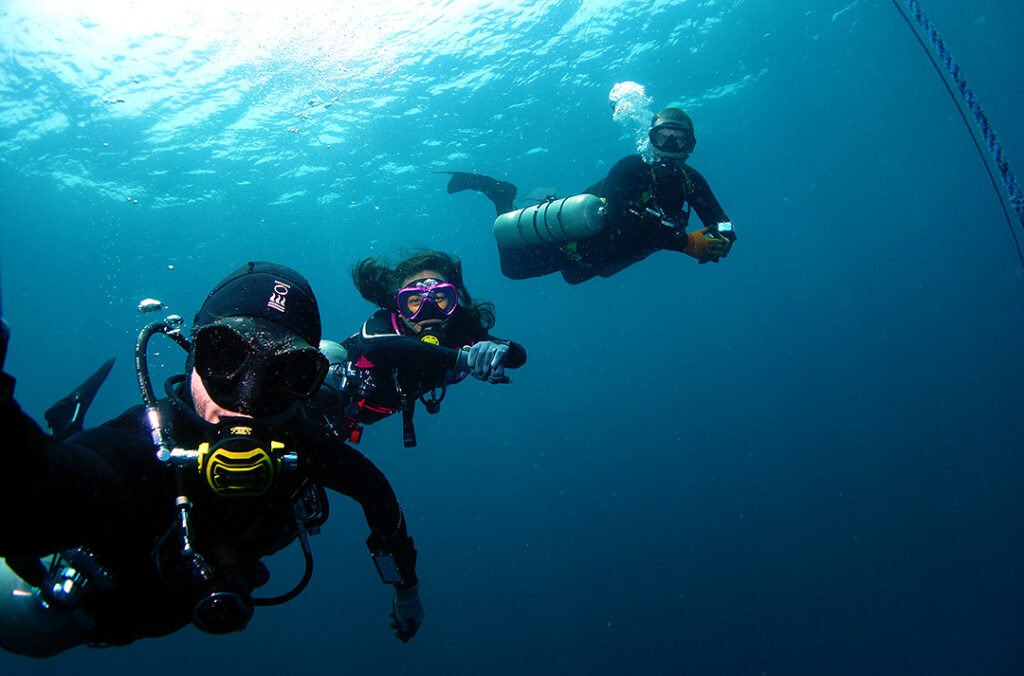 Personal Growth and Satisfaction
Obtaining a diving certification is also a great way to challenge yourself and push yourself to new limits. The process of completing a diving certification program requires effort and dedication, and the satisfaction of achieving your certification is a rewarding experience.
Getting qualified is a great sense of accomplishment. Completing a diving course requires effort, dedication, and hard work, and once the certification is received, it's a testament to the individual's perseverance and commitment to the sport.
Confidence
A diving certification gives you the confidence to dive safely and confidently. When you have received proper training and have been certified, you know that you have the skills and knowledge to dive safely. This confidence enables you to enjoy your dive to the fullest and focus on the beauty of the underwater world, rather than worrying about your safety.
Legal Requirements
In many countries, scuba diving certifications are mandatory for recreational divers. This means that without certification, individuals will be prohibited from diving; sometimes with legal consequences if they get caught. Getting scuba qualified shows that a diver has received proper training and is qualified to dive safely.
Benefits of Obtaining a Diving Certification
Enhanced safety and security underwater
More competency, comfort and confidence
Improved dive skills and knowledge
Access to scuba diving charters and dive resorts on vacation
Recognized and respected certification that is recognized worldwide
Increased self-reliance underwater
Risks of Diving without Certification
Increased risk of accidents and injuries underwater
Limited access to diving destinations and experiences
Lack of knowledge about safe and responsible diving practices
Potentially damaging impact on the underwater environment
Possible issues making medical insurance claims for injuries or rescues
Different Types of Scuba Diving Certifications
There are several types of scuba diving certifications available, each with its own set of skills and requirements. Here are a few of the most common certifications:
Open Water Diver
The Open Water Diver certification is the most basic and entry-level certification. This certification teaches you the basic skills and knowledge necessary to dive safely and is a great starting point for new divers.
Advanced Open Water Diver
The Advanced Open Water Diver certification is for divers who want to expand their knowledge and skills. This certification includes five open-water dives that focus on specific skills, such as deep diving or navigation.
Rescue Diver
The Rescue Diver certification is for divers who want to learn how to assist and rescue other divers in an emergency situation. It is a comprehensive training program that covers rescue techniques, first aid, CPR and dive accident management. It prepares divers to handle emergencies and provide assistance to other divers in distress.
Choosing the Right Diving Certification Program
When choosing a diving certification program, it is important to choose one that is recognized and accredited by a reputable organization. There are several organizations that offer diving certifications, including RAID, TDI/SDI, GUE, UTD, PADI, NAUI, and SSI. It is important to choose a program that meets your needs and fits your schedule.
What You Need to Know Before Seeking a Scuba Diving Certification
Before seeking a scuba diving certification, it's important to consider the following factors:
The type of diving course you require
The location where you would like your course
A reputable instructor to provide your training
Which dive training agency best suits your needs
The training program schedule and certification process
The cost and duration of the training program
Conclusion
Obtaining a diving certification is crucial for ensuring your safety while diving and improving your diving skills. With a diving certification, you will have access to more dives, be able to explore a wider range of dive sites, and achieve personal growth and satisfaction. Choose a dive training program that is recognized and accredited by a reputable organization, and start your journey to becoming a safe and competent diver today!
---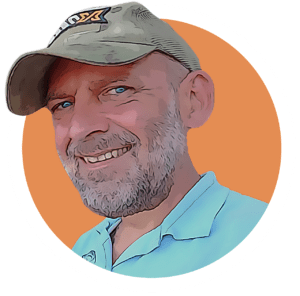 About The Author
Andy Davis is a RAID, PADI TecRec, ANDI, BSAC, and SSI-qualified independent technical diving instructor who specializes in teaching sidemount, trimix, and advanced wreck diving courses.
Currently residing in Subic Bay, Philippines; he has amassed more than 10,000 open-circuit and CCR dives over three decades of challenging diving across the globe.
Andy has published numerous diving magazine articles and designed advanced certification courses for several dive training agencies, He regularly tests and reviews new dive gear for scuba equipment manufacturers. Andy is currently writing a series of advanced diving books and creating a range of tech diving clothing and accessories.
Prior to becoming a professional technical diving educator in 2006, Andy was a commissioned officer in the Royal Air Force and has served in Iraq, Afghanistan, Belize, and Cyprus.
In 2023, Andy was named in the "Who's Who of Sidemount" list by GUE InDepth Magazine.
---