What is the Difference Between a Divemaster and Dive Guide?
Have you ever wondered about the difference between a divemaster and a dive guide? While these terms may appear to be synonymous, there are in fact substantial differences between these two diving roles.
A divemaster is a bona fide professional diving certification. To achieve this, they will have been assessed as competent in the following proficiencies:
Dive supervision
First aid and CPR
Rescue
In contrast, a dive guide is just a job title within the diving industry. They are underwater tour guides. That role does not require training in diver supervision, rescue, or risk management.
It's worth noting that while a divemaster or instructor is more than qualified to serve as a dive guide, the opposite is not necessarily true. In other words, one cannot assume that a dive guide possesses the same level of knowledge, skill, and professional expertise as a certified divemaster.
Which divers need a divemaster?
Scuba divers who are certified at Open Water Diver level and higher can dive without a divemaster. They are classed as autonomous-level divers by both WRSTC and ISO diving standards.
'Autonomous' means that a suitably certified Open Water diver does not require professional supervision when conducting scuba dives.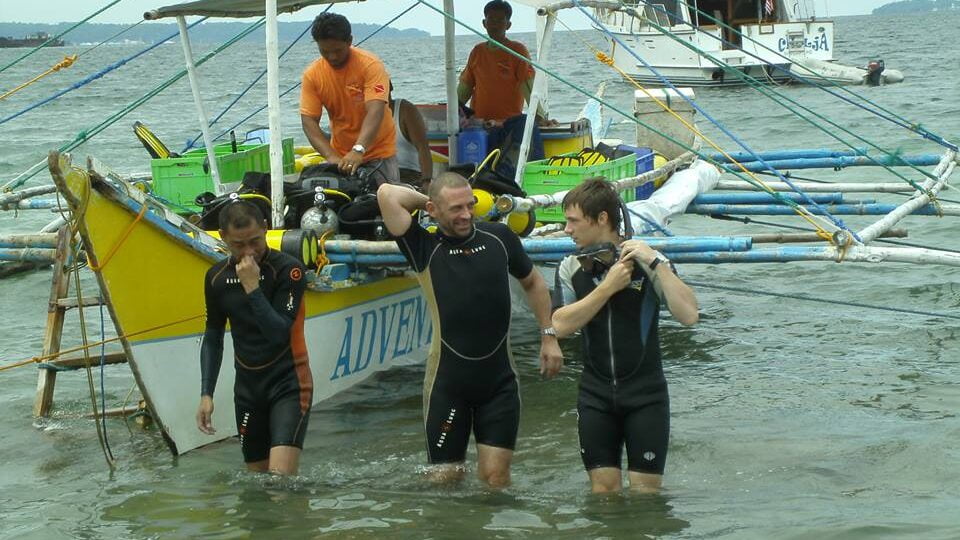 What responsibilities does a dive guide have?
Honestly, very few. A dive guide does not have a duty of care to supervise the scuba divers who accompany them. They may not be certified to supervise divers. Only currently renewed divemasters or scuba instructors can do that. It would be appropriate for a dive guide to accompany autonomous-level divers purely with the aim of leading underwater tours. They provide specific local site knowledge and point out interesting marine flora and fauna.
What responsibilities does a divemaster have?
An active-status divemaster is authorized to supervise certified divers and assume a duty of care for their safety. Divemasters have the following responsibilities:
Risk management
Planning dives within divers:
Promoting safe diving practices
Checking emergency equipment
Comprehensively planning dives
Delivering detailed pre-dive briefings
Checking diver equipment before water entry
Vigilant supervision during dives
Identifying hazards to diver safety
Making safety-focused judgments during dives
Monitoring diver depth, gas supply, and no-stop time
Ensuring safe ascent practices
Assisting divers experiencing difficulties
Rescuing divers when necessary
Should you want a divemaster to supervise your scuba dives?
Whilst certified Open Water divers don't need a divemaster to supervise them, it has become very normal for scuba divers to anticipate leadership and safety supervision on their dives. That is especially true in diving vacation areas.
Sadly, entry-level scuba diving certification courses have become quick, cheap, and convenient. Consequently, performance standards have deteriorated. As a result, many scuba divers don't feel confident to dive unsupervised after they are certified. It has become common for less experienced divers to believe that divemaster supervision is necessary to ensure safety.
Divemasters have become the dive industry's solution for keeping accident statistics low. They compensate for lowering diver proficiency. That enables agencies to justify increasingly less comprehensive diver training. The notion that most scuba divers are certified at a level of autonomous competency is increasingly questionable.
Whilst Open Water divers are certified on the basis of not needing professional supervision, most will feel they want it.
Why should you confirm whether you have a divemaster or dive guide?
Having a divemaster or dive guide makes a difference to the value for money you get when paying for fun dives. A professional divemaster may be paid more than a lesser-qualified dive guide. As a result, this can make a difference in the cost of your diving.
In return for paying more, you should feel assured that you are supervised by a dive professional. You benefit from their extensive training and legal duty of care for your health and safety. If you are paying less to simply follow a dive guide, be aware of their training limitations and the legal limits of their responsibility to you.
When faced with a choice between several equally-priced dive centers or dive resorts, knowing whether they employ divemasters or dive guides can be a factor in your decision.
You should also be aware that most dive training agencies, such as PADI, SSI, SDI, or RAID, have standards defining who can supervise certified divers. In most cases, agency-affiliated dive resorts and diving centers must use certified, renewed, divemasters to guide recreational dives. It can be worthwhile confirming that the dive business is actually meeting that standard.
Is a divemaster or dive guide the right choice for you?
As you plan your next scuba diving excursion, it's essential to comprehend the distinction between a divemaster and a dive guide. Despite their apparent similarity, a divemaster is a certified professional. As such, they have training in dive supervision, first aid, CPR, and risk management.
On the other hand, a dive guide is simply a job title with no formal supervisory training requirements. Although certified Open Water divers may not require divemaster supervision, many opt for supervision and guidance. Knowing whether you are safeguarded by a divemaster or just following a dive guide is vital.
---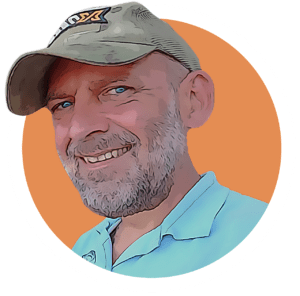 About The Author
Andy Davis is a RAID, PADI TecRec, ANDI, BSAC, and SSI-qualified independent technical diving instructor who specializes in teaching sidemount, trimix, and advanced wreck diving courses.
Currently residing in Subic Bay, Philippines; he has amassed more than 10,000 open-circuit and CCR dives over three decades of challenging diving across the globe.
Andy has published numerous diving magazine articles and designed advanced certification courses for several dive training agencies, He regularly tests and reviews new dive gear for scuba equipment manufacturers. Andy is currently writing a series of advanced diving books and creating a range of tech diving clothing and accessories.
Prior to becoming a professional technical diving educator in 2006, Andy was a commissioned officer in the Royal Air Force and has served in Iraq, Afghanistan, Belize, and Cyprus.
---
Originally posted 2019-08-07 21:06:39.