Technical Diving Instruction: Finding Dolphins in the Desert
by Andy Davis

As a general principle; 'you don't find dolphins in the desert'.
Applied to tech instruction, it can be translated as meaning that very active, highly motivated technical instructors are unlikely to remain situated in areas where there's little opportunity for frequent and challenging technical diving.
As a result of their passion, they'll inevitably migrate to specific areas that enable them to undertake the dives they're specialist in as a matter of daily routine.
Because they migrate for that reason, you're best advised to follow them – and seek your training in those areas.
We might understand why, perhaps, a part-time recreational instructor might operate in an area with poor diving opportunity. That understanding doesn't correlate to highly specialist experts at a technical level.
If an instructor doesn't have opportunity to frequently dive at their highest level, it begs the question what real expertise and passion they can possibly bring to their training.
---
About the Author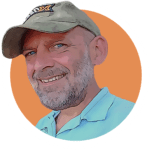 Andy Davis is a RAID, PADI TecRec, ANDI, BSAC and SSI qualified independent technical diving instructor who specializes in teaching advanced sidemount, trimix and wreck exploration diving courses across South East Asia.  Currently residing in 'wreck diving heaven' at Subic Bay, Philippines, he has amassed more than 9000 open circuit and CCR dives over 27 years of diving across the globe.
Andy has published many magazine articles on technical diving, has written course materials for dive training agency syllabus, tests and reviews diving gear for major manufacturers and consults with the Philippines Underwater Archaeology Society.
He is currently writing a series of books to be published on advanced diving topics.  Prior to becoming a professional technical diving educator in 2006, Andy was a commissioned officer in the Royal Air Force and has served in Iraq, Afghanistan, Belize and Cyprus.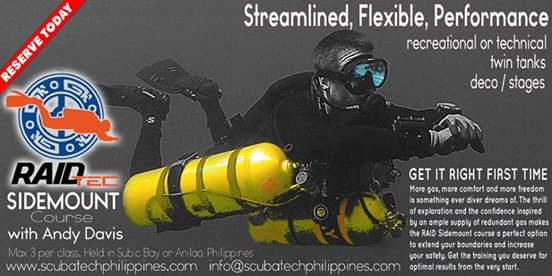 Originally posted 2022-10-28 12:01:41.