The Value of Progressive Scuba Training – 'Putting Another Dollar In'.
by Andy Davis

When I talk with divers and read the online scuba forums I see a lot of scepticism about progressive scuba training courses.
Novice divers often question the value of courses X, Y or Z.  Many intermediate and advanced divers will profess to having wasted money on this course, or that course during their formative years of development.  Divers sometimes throw scorn at continued diving education – seeing it as a lucrative ploy from agencies to raise their profits without providing benefit.
This is the 'Putting Another Dollar In' mentality.
The Role of the Instructor in Creating a Great Scuba Training Course
There is an intrinsic link between course value and instructor knowledge/motivation/teaching skill. That's the crux factor that determines whether any course is enjoyable and beneficial for the diver. Underwater basket weaving is a laughable example, but in all honesty, a great instructor is still going to make that into a great course and vice versa.
Every scuba course should develop core diving skills – buoyancy, gas management, equipment familiarisation, self-sufficiency and risk awareness.
Every scuba course should be flexible enough to identify and address specific diver needs and rectify skill deficits.
Every scuba course should improve overall situational awareness, multi-tasking, stress management and increase a divers' comfort zone.
The Role of the Student in Creating a Great Scuba Diving Course
Of course, you need to count the student's own motivation and interest as a major contributing factor towards creating a beneficial scuba course.
If a student goes searching for dive tuition with a mindset that it is a 'necessary expense' towards gaining a license that enables them to do X, Y or Z diving, or if the student is simply collecting badges with no consideration of the developmental value of their training, then it becomes very hard for any instructor to provide them with a great learning experience.
As the saying goes; 'you can lead a horse to water, but you cannot make them drink'.
To get the best out of any progressive scuba training, the student should always be pro-active in defining their own learning goals.  That means you should attempt to identify your own strengths, weaknesses and interests.  You should research your options in detail, and knowing their goals, search out the most suitable training provider.
Types of Scuba Training Course
I believe that there are three different forms of course; those that address core scuba development, specific scuba development and those that satisfy specialist diver interests. Sometimes those goals/benefits will overlap – especially when a good instructor is teaching.
Here's how I break down the course types;
Fundamental Diving Skills Courses
Such as; Peak Performance Buoyancy, Navigation, Deep and Search & Rescue
Fundamental diving skills courses contribute directly towards your overall scuba diving competency and proficiency.
These courses develop, extend and refine core scuba skills taught at OW level for the purposes of increasing safety, confidence and competence for general scuba diving activities. They don't provide specific 'new' specialist skills, but rather develop existing skills and knowledge on core issues to a higher level.
It could be easy to consider these courses 'valueless' depending upon your own self-assessment of your skills/level.
If a diver has a high value on their own core skills, then they may perceive they have little to gain from this form of training. However, to do so implies that the diver also feels that they have reached some form of 'skill pinnacle' and consequently, doesn't feel that further personal development is possible.
Any truly experienced diver will know that this 'skill pinnacle' never exists. It's just a matter of perspective, relevant to which peer group you compare yourself against.
Any diver who feels they cannot develop further has obviously 'outgrown' the pond they currently swim in.
The key to finding value in a fundamental diving skills course is to identify an instructor with the background, experience and capability to take you beyond your current level.
In short, find someone who 'swims in a bigger pond' than yourself. This is the process of transitioning into being a smaller fish in a bigger pond.
Note: The benefits of this are dependant on the instructor having the background/skills/knowledge to take you to a higher level – many don't. The 'average' Open Water scuba instructor spends most of their time teaching basic OW diving and, thus is an expert within a very confined skill-set…"a big fish in a small pond".
Environment-Specific Diving Courses
Such as; Drysuit, Ice, Altitude, Cavern, Wreck, Drift, 
Environment-specific diving courses teach 'core skills' that have specific relevance to certain diving environments.
They may not be globally relevant but can be critically relevant to specific regional and/or activity based diving habits.
The courses should always be taken in the same environment/location as they will be used in. They should also be taken with instructors who have amassed a great amount of experience in that specific environment/location and, therefore, developed a very high standard of appropriate skill and knowledge that is specifically applicable to the course and the divers' needs.
These courses are necessary because the 'mainstream' recreational diving courses (OW-AOW-RESCUE) are globally relevant and do not include specific skills and knowledge at a regional level. Whilst any diver can attain regional knowledge through safe, progressive application of 'mainstream' training within a given environment, there is always a logical argument that expert tuition is a foolproof 'fast track' to competence.
Note: The benefits of this are dependant on the instructor having the background/skills/knowledge in regionally/environmental specific techniques and procedures.
These courses cannot be taught well as generic 'one-size-fits-all' training programmes. However, many agencies don't qualify instructors on this basis – which can lead to bland, unfulfilling courses being taught.
Specialist Interest Courses
Such as; Fish ID, Photo, Equipment, Coral Reef Conservation, Lionfish hunter, etc etc
These courses deal with specific subject matters that may be of interest to specific divers. The value in these courses is primarily dictated by the interest of the student, rather than any over-arching development as a scuba diver. Naturally, any instructor teaching these courses should be a 'subject matter expert' in the course concerned.
Only then can the topic be presented with the depth, clarity and motivation that will make the training enjoyable and beneficial to the student. In addition, a 'good' instructor will also use these training courses as an opportunity to develop the overall skills and capability of the student.
Most special interest dive activities demand competency in core scuba techniques and these should be appropriately addressed as part of the training.
Note: The benefits of this are dependant on two factors. First, that the student is genuinely interested and motivated in the topic. Second, that the instructor is a motivated 'subject matter expert' on the topic. If either of these criteria is lacking, then the course is likely to fail to achieve its potential.
These courses are often sold as 'fillers' or provided by instructors who have no real interest in the subject matter.  If so, they are passionless.   Hence, they are badly regarded by many divers and instructors alike.
---
About the Author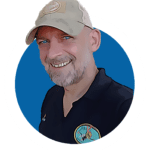 Andy Davis is a RAID, PADI TecRec, ANDI, BSAC and SSI qualified independent technical diving instructor who specializes in teaching advanced sidemount, trimix and wreck exploration diving courses across South East Asia.  Currently residing in 'wreck diving heaven' at Subic Bay, Philippines, he has amassed more than 9000 open circuit and CCR dives over 27 years of diving across the globe.
Andy has published many magazine articles on technical diving, has written course materials for dive training agency syllabus, tests and reviews diving gear for major manufacturers and consults with the Philippines Underwater Archaeology Society.
He is currently writing a series of books to be published on advanced diving topics.  Prior to becoming a professional technical diving educator in 2006, Andy was a commissioned officer in the Royal Air Force and has served in Iraq, Afghanistan, Belize and Cyprus.


Originally posted 2018-03-07 23:55:26.