XDeep Stealth Modification: Redundant Buoyancy
This XDeep Stealth modification quickly adds redundant buoyancy (without the cost of having to upgrade to a new redundant bladder wing).
Throughout this article, I have illustrated the modification using a Stealth Classic. The modification is equally applicable to the XDeep Stealth Tec or Rec, as both BCDs have a zipper under the wing.
I developed this modification back when I used to teach PADI TecRec courses and it was mandatory to use redundant buoyancy. I believe that PADI has removed that standard now (thankfully!), although many divers still appreciate the reassurance of having some form of redundant lift capacity.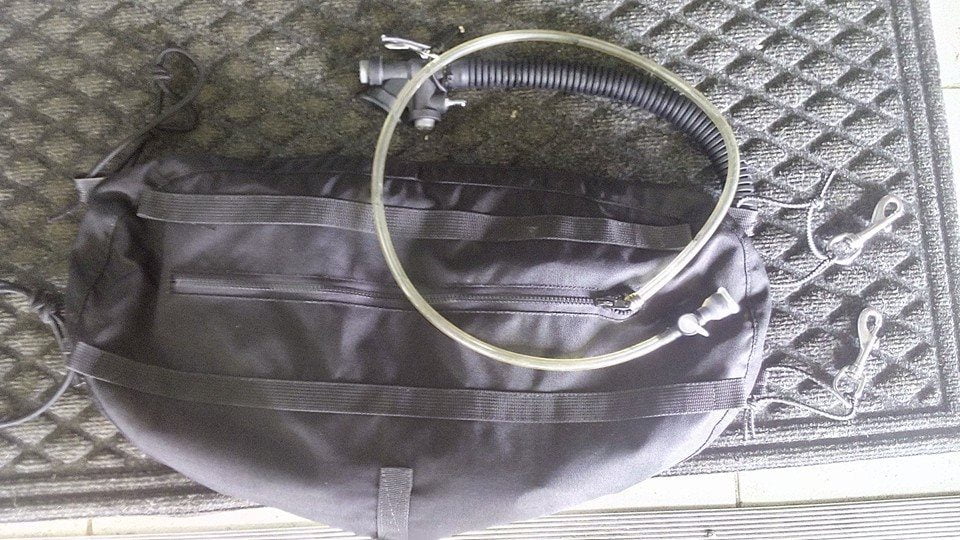 I based my solution on the redundant buoyancy design integral in Steve Bogeart's Razor 2 sidemount: an oral-inflation secondary bladder sufficient for emergency use only. Do note that using an oral-inflate bladder safely demands some time spent doing deliberate practice.
When divers decide upon a solution to address contingency risks, that solution has to be practical: the equipment AND the skillset to perform it. Just adding an equipment function and considering the risk to be mitigated is not sufficient.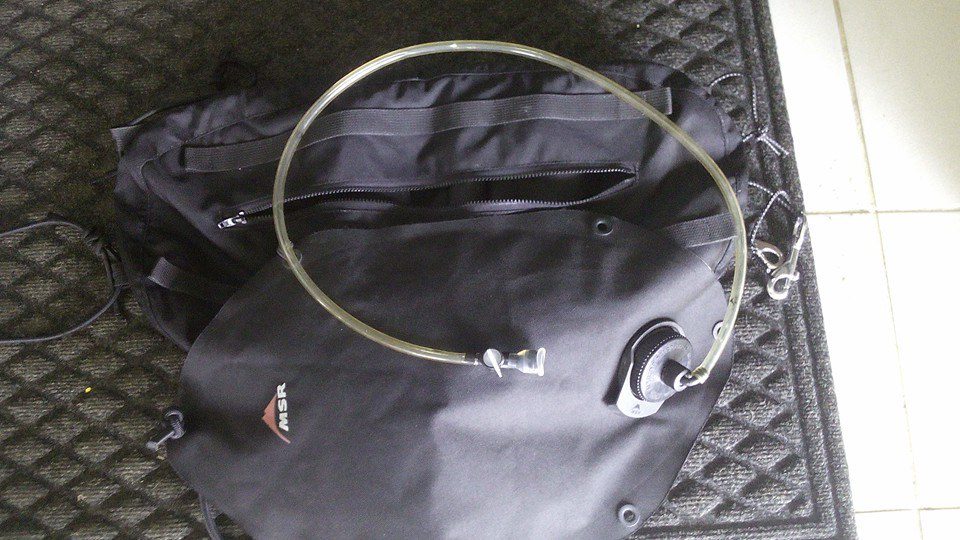 XDeep Stealth wings all conveniently come with a full-length zip across the inside of the bladder. This makes access very easy (no sewing required). I selected an MSR Hyromedary bag of sufficient volume to act as the oral-inflation bladder.
My choice was a 10-litre bag, but you could go for the 6-litre version if you calculate that buoyancy requirement.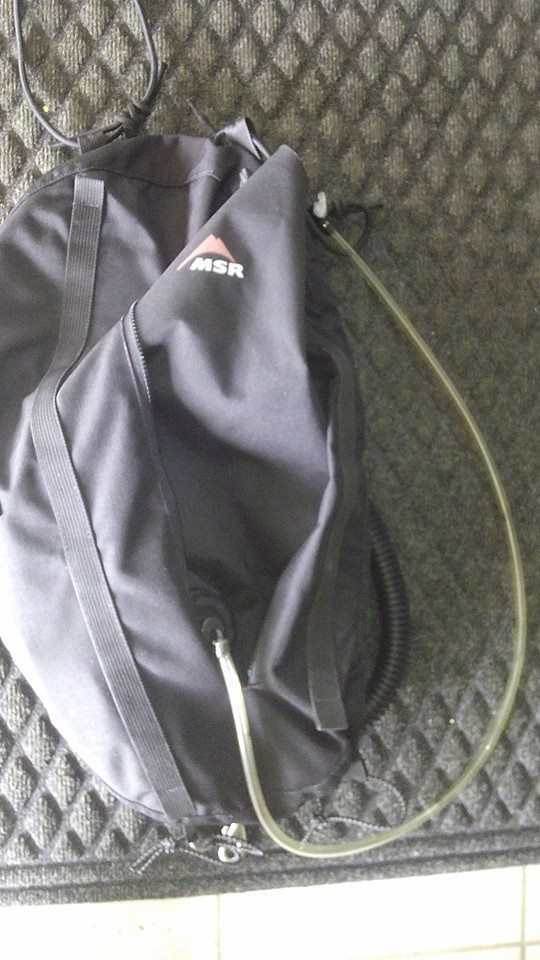 The MSR Hydromedary was an original choice of minimalist sidemount pioneers. It is a tough 1000-denier nylon bag that was attached to homemade harnesses for exploration in cave systems with extreme restrictions.
Initially used with oral inflation only through the drinking tube, divers began home-fitting the bags with a conventionalLow-Pressuree Inflator (LPI) and Over-Pressure Valve (OPV). This was the genesis for Steve Bogeart's original Razor sidemount design.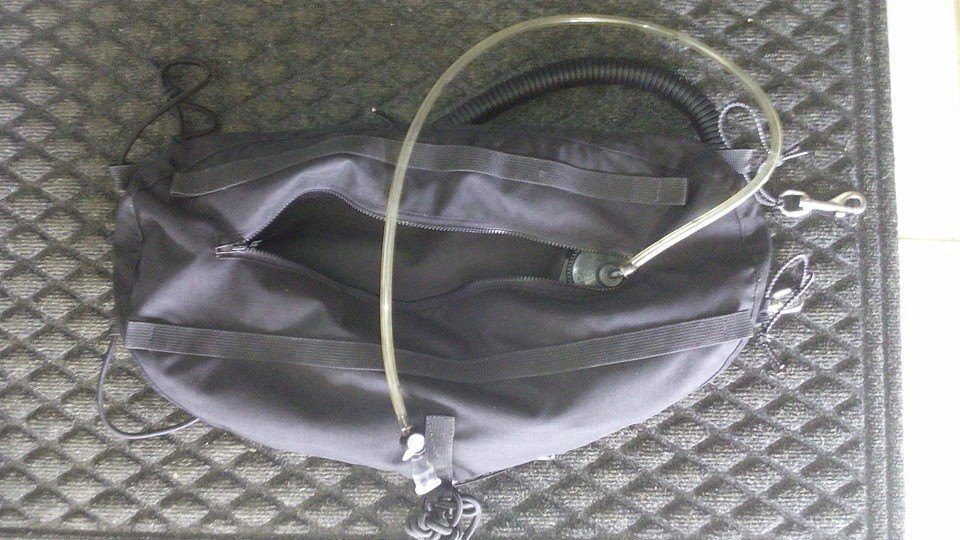 The MSR fits nicely behind the zip and adds no noticeable bulk to the BCD. I find this a far less cumbersome, and cheaper (!) option that 'double-stacking' two Stealth bladders.
The oral-inflation via drinking hose method is proven on the Razor 2, but requires some practice to get the technique right…. but isn't that the way with any safety-related technical diving skill?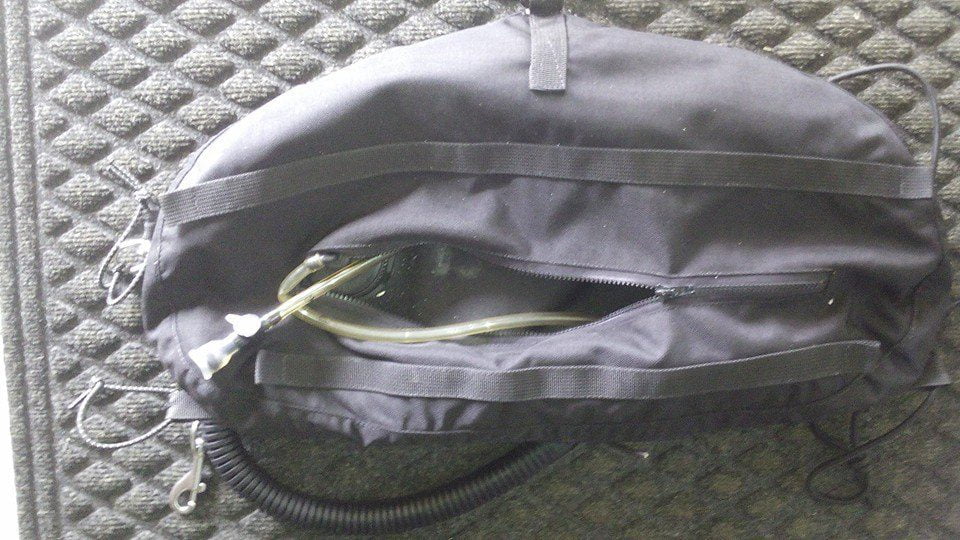 Once the MSR is fitted inside the XDeep Stealth bladder, the hose can be curled back along its length leaving only the end protruding.
If the primary bladder fails, the diver can reach back, grasp the end of the hose and pull it out. It will reach the mouth easily. The bladder zip can then be done up, securing the BCD for diving.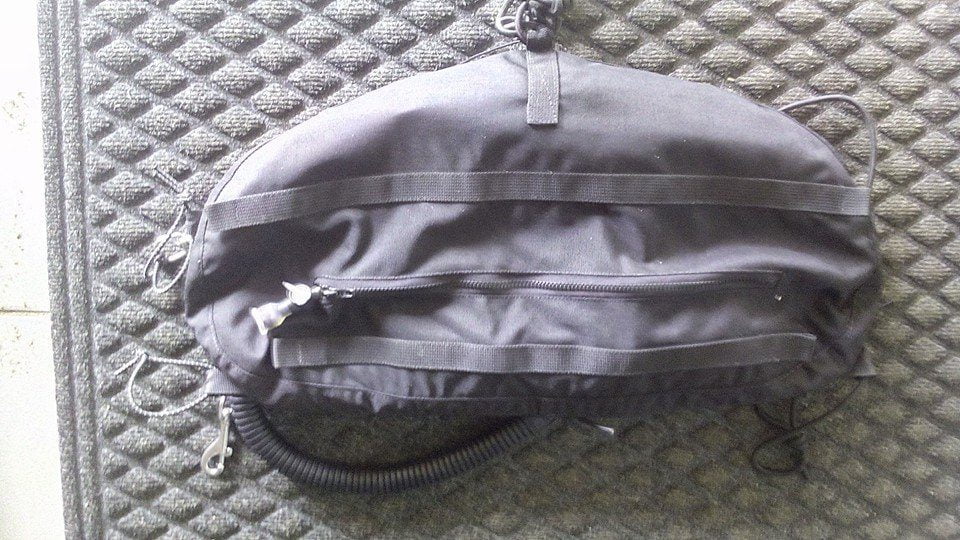 Hey presto! You now have an adequate means of redundant buoyancy that is accessible in seconds and adds little bulk or cost to the XDeep Stealth 2.0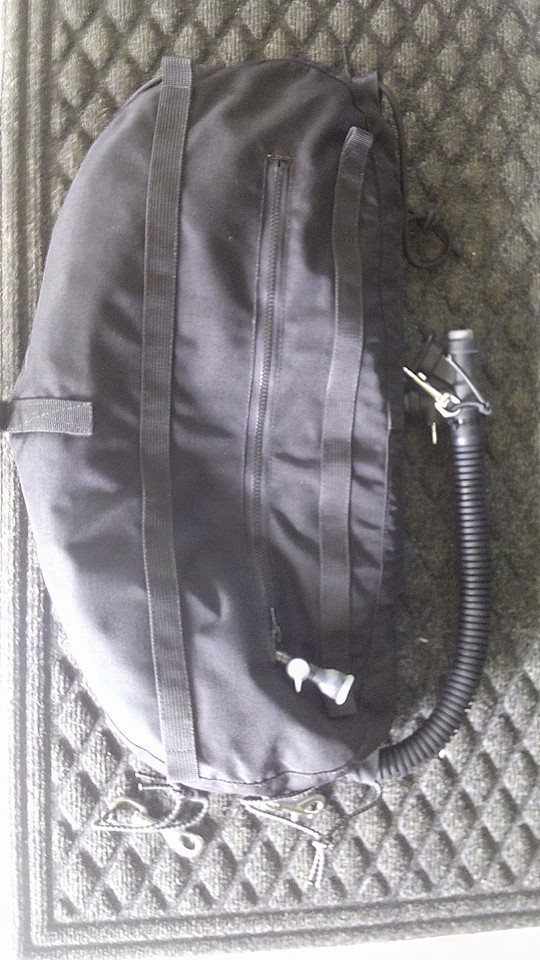 If you didn't like the option of reaching back to access the hose, then you can always leave the hose exposed/outside. It routes perfectly to be secured by rubber loops along the length of the existing LPI hose.
---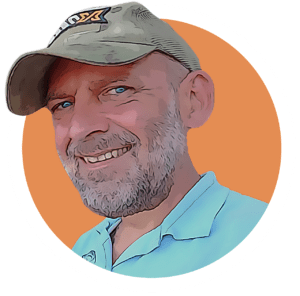 About The Author
Andy Davis is a RAID, PADI TecRec, ANDI, BSAC, and SSI-qualified independent technical diving instructor who specializes in teaching sidemount, trimix, and advanced wreck diving courses.
Currently residing in Subic Bay, Philippines; he has amassed more than 10,000 open-circuit and CCR dives over three decades of challenging diving across the globe.
Andy has published numerous diving magazine articles and designed advanced certification courses for several dive training agencies, He regularly tests and reviews new dive gear for scuba equipment manufacturers. Andy is currently writing a series of advanced diving books and creating a range of tech diving clothing and accessories.
Prior to becoming a professional technical diving educator in 2006, Andy was a commissioned officer in the Royal Air Force and has served in Iraq, Afghanistan, Belize, and Cyprus.
In 2023, Andy was named in the "Who's Who of Sidemount" list by GUE InDepth Magazine.
---
Originally posted 2015-09-01 03:11:20.