How to find the Optimal Height for Sidemount Cylinder Bands
by Andy Davis

Here is a quick 'how to' guide to configure the optimal height for your sidemount cylinder bands.  This method assumes you are using LOOP bungees. It's correct for either steel or aluminium cylinders, whether you use waist D-rings or a buttplate/rails for steels.
1) Measure from the armpit (which is where you'd want your valves) down to the mid-point of the waist belt (or buttplate rail, if you're using that with steel cylinders). Armpit to attachment point is the measurement needed.
Note: if using the waist D-rings for attachment, the harness should be sized to place the waist belt down low on the hips… this is especially important for shorter divers – as you need to maximise the distance between the armpit and waist belt to prevent the band being too high on the cylinder.
If the band is too high, it will be above the balancing fulcrum of the cylinder and it will be impossible to keep the tank in trim.
This is why fully adjustable harness systems, utilizing lumbar/shoulder plates with an adjustable spine webbing strap are optimal. If your sidemount rig isn't adjustable in length, such as with a soft or hard backplate, then you'll struggle to make the adjustments necessary to achieve an optimal outcome.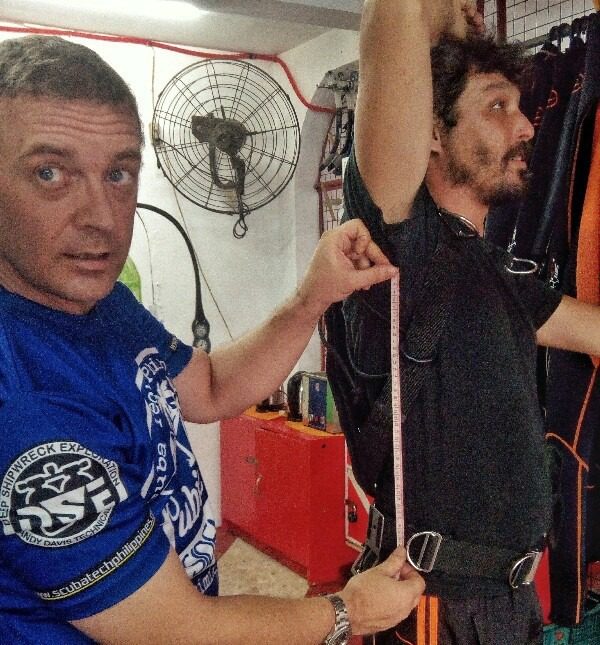 2) Measure the same distance down from the top of the tank valve. This is the correct positioning of the cylinder band.
This locates the valves/regulators up under the armpits. If the band were positioning any lower, it would cause the valves to extend forwards of the shoulders.  This would also push the valves lower, in turn pivoting the base of the cylinder upwards. That would ruin any chance of achieving proper cylinder trim.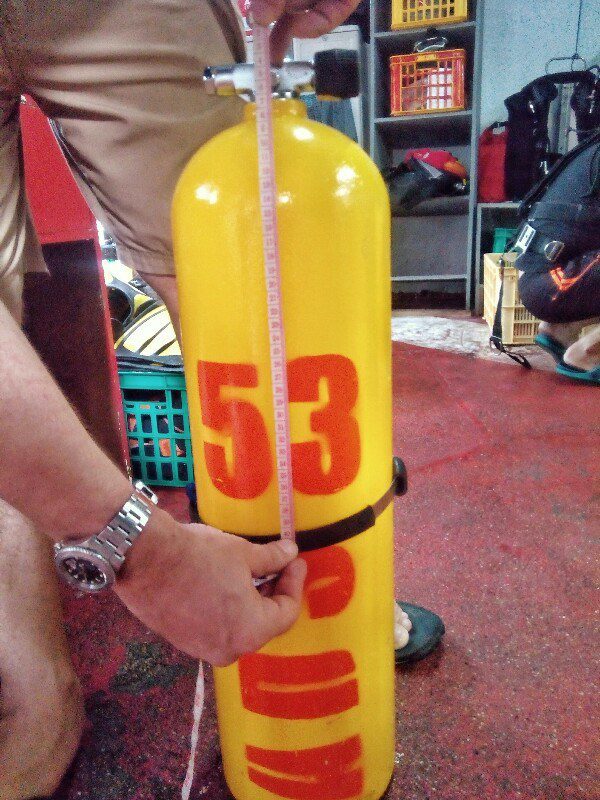 ---
Also see:
Positioning Sidemount Cylinder Bands
How to build your own DIY custom sidemount harness
Ultimate guide to sidemount cylinder trim
Fixing the sidemount training disappointment
Ultimate guide to setting up your sidemount harness
---
About the Author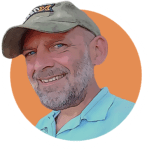 Andy Davis is a RAID, PADI TecRec, ANDI, BSAC and SSI qualified independent technical diving instructor who specializes in teaching advanced sidemount, trimix and wreck exploration diving courses across South East Asia.  Currently residing in 'wreck diving heaven' at Subic Bay, Philippines, he has amassed more than 9000 open circuit and CCR dives over 27 years of diving across the globe.
Andy has published many magazine articles on technical diving, has written course materials for dive training agency syllabus, tests and reviews diving gear for major manufacturers and consults with the Philippines Underwater Archaeology Society.
He is currently writing a series of books to be published on advanced diving topics.  Prior to becoming a professional technical diving educator in 2006, Andy was a commissioned officer in the Royal Air Force and has served in Iraq, Afghanistan, Belize and Cyprus.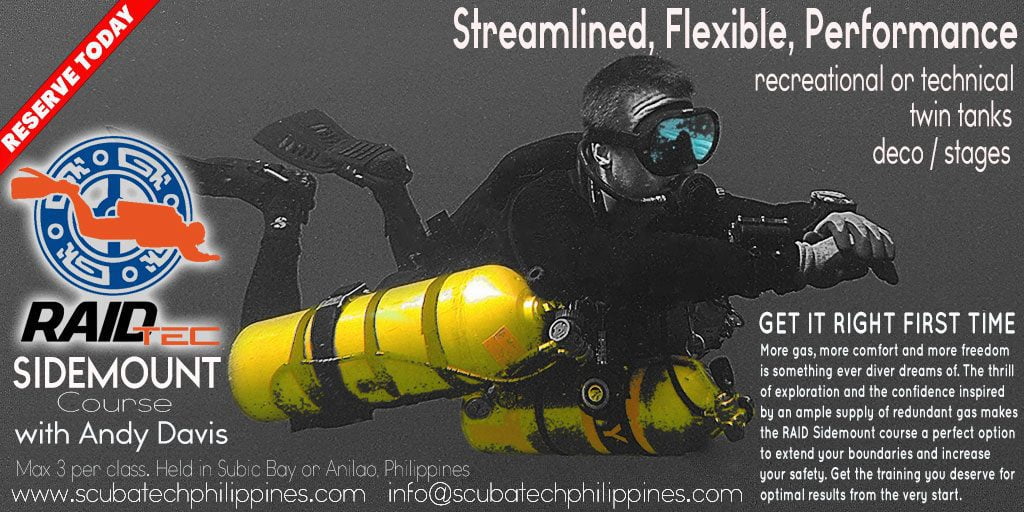 Originally posted 2018-03-07 23:56:25.