How To Build Your Own DIY Custom Sidemount Harness
It's pretty easy (and cheap!) to make a DIY custom sidemount harness for yourself. Configure it using THESE instructions.
All the components can be bought off-the-shelf at any decent dive centre; with the exception of the sidemount shoulder and lumbar plates, which you'll need to either get from a good specialist sidemount retailer or design your own and have them cut to order.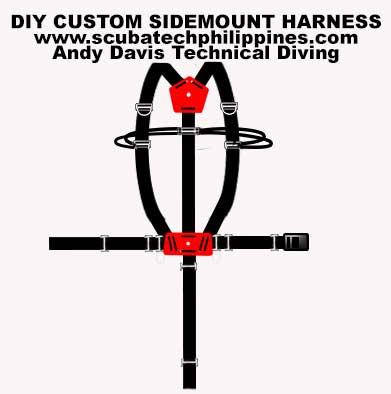 DIY Custom Sidemount Harness – Shopping List
Shoulder and Lumbar Plates: made to order or bought from a specialist)
4-6m of 50mm/2″ Webbing: Depending on your body size. These vary in rigidity, buy what you find most suitable
1.5m of 50mm/2″ Crotch Strap Webbing: This shouldn't be as rigid.

8x Metal Weight Belt Retainers / Tri-Glides

10x D-Rings:  I much prefer the low-profile ones
Weight Belt Buckle: or sliding pin buckle
3m of bungee:  6mm bungee suits most divers, unless diving high capacity steel (8-10mm)
2x Off-Set D-Rings:  if using a sidemount pouch
Webbing is very cheap and easy to replace, so I'd advocate going for comfort rather than brute ruggedness and ultra longevity.  It's not fun if your harness rubs you.   That said, you some stiffness in the spine and waist webbing to stop the harness kinking under load.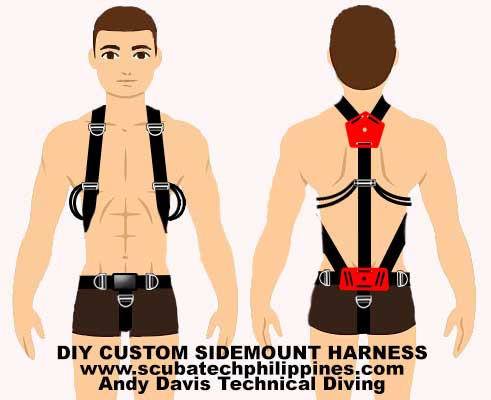 A really luxurious harness will use three or four different types of webbing.  The spine strap should be stiff rigid polyamide (resin reinforced) webbing for stability.  This can also be used for waist webbing, if you aren't going with a continuous approach. The shoulder harness can be a softer  polypropylene webbing for comfort.  You can buy crotch straps as ready-made kits; and they should be very soft and thin webbing.
If setting up for loop bungees, you'd also need:
1x Metal Weight Belt Retainer / Tri-Glide: or dedicated rear loop bungee attachment
2x Metal Weight Belt Retainers / Tri-Glides w/20cm 55o cord:  or 50x8mm (2″ x 0.3″) rubber o-rings

Click here for full details on how to setup Sidemount Loop Bungee.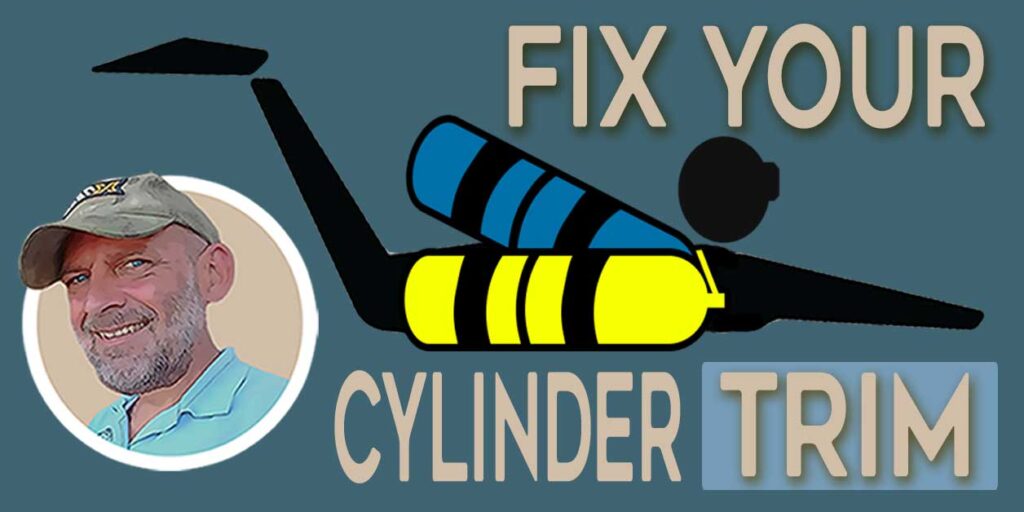 Sidemount cylinder trim is a headache for many sidemount divers. This illustrated guide will help you diagnose the problem & find the solution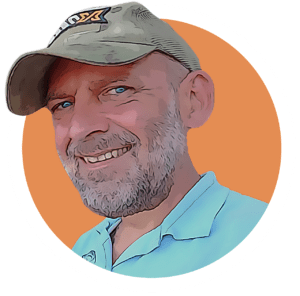 About the Author
Andy Davis is a RAID, PADI TecRec, ANDI, BSAC and SSI-qualified independent technical diving instructor who specializes in teaching sidemount, trimix and advanced wreck diving courses.
Currently residing in Subic Bay, Philippines; he has amassed more than 10,000 open circuit and CCR dives over 27 years of diving across the globe.
He has published numerous diving magazine articles, designed courses for dive training agencies and tests/reviews dive gear for scuba equipment manufacturers. He is currently writing a series of advanced diving books and creating a range of tech diving clothing and accessories.
Prior to becoming a professional technical diving educator in 2006, Andy was a commissioned officer in the Royal Air Force and has served in Iraq, Afghanistan, Belize and Cyprus.
Originally posted 2018-03-07 23:56:41.