The $1200 Budget Sidemount Diver
You can be a budget sidemount diver – and not have to make compromises on equipment function or safety. Sidemount really got popular over the last five years, but one factor that causes some divers to hesitate to convert to sidemount is the issue of cost. [no_toc]
Sidemount can cost a lot if you look at the pricing for leading manufacturers on the market; that scares off many divers from investing in the kit they need. It's hard to rent a sidemount kit in many locations and the rented kit is never going to provide the performance that properly configured and tweaked sidemount rigs are famous for.
The demand for budget sidemount equipment
I see a lot of posts on online forums where novice-intermediate divers are looking for economical options to convert their equipment for sidemount use.  These are often short-cut type solutions; seeking DIY fixes for adapting backmount wings and ways to make use of less-than-optimal regulators that cause big hose routing problems.   They are compromises that undermine the whole, wonderful, sidemount experience… because of cost factors.
As a full-time technical diving instructor, I have to live on a tight budget (like you wouldn't believe!), but I still have to equip myself for a range of diving needs and demands. I pay close attention to price and quality for that reason. From personal experience, I can vouch that it's entirely possible to get yourself kitted out with the right kit on a limited budget.
For that reason, I've decided to showcase some truly economical options on the market that many prospective sidemount divers won't be aware of.
Here's how you can become a fully equipped – no compromises – budget sidemount diver for under $1200
Budget sidemount regulator
The Deep 6 Sidemount Package – $880
Yep, you read that right….$880
Deep 6 is a new manufacturer on the market and already making waves for supplying high-quality, very economical gear.  They offer a full-specification sidemount regulator package for only $880.  You can even specify personal options like hose lengths, SPG type, and 2nd stage color.
My review Testing the Deep6 Sidemount Regulators
Whilst on their website, also check out their $120 neutral sidemount fins and $600 sidemount canister light!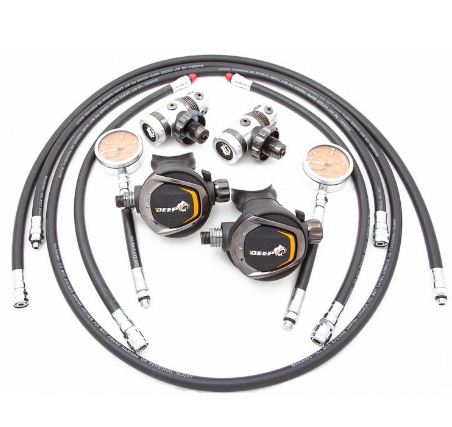 Other economical sidemount regulator sets include:
DGX Custom Hollis DC1/212 Sidemount Regulators – $549.00 (DGX LINK)
HOG Sidemount Regulator Set – $635.00 (DRIS LINK)
Budget sidemount BCD
Deco Sidemount System – $275
Deco Sidemount sells a very flexible modular budget sidemount rig, starting from $275. You can specify harness type (Y or H style), buy the wing as a stand-alone… or even just the wing-only without LPI attachments for just $69.
With 22lbs/10kg of buoyancy, it's a perfect solution for warm-water/tropical recreational sidemount. Those with perfected weighting and buoyancy can make this BCD work up to extended range technical diving levels, with aluminium cylinders and wetsuit.
I've got a couple of these wings and they really do a nice job. If new to sidemount, do get advice on how to rig the harness and attach the wing. But don't worry, it's not rocket science.
My review:  Testing the Deco Sidemount System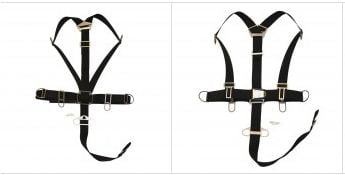 The Other Bits and Bobs
So…. with sidemount regulators and BCD covered, all that's left are a few accessories.
Dive Gear Express sells the following:
7.25"/18cm diameter, 316 stainless steel cylinder bands, with nylon webbing sheath for$5.95 each ($11.90 total)
3.75″/9.5cm medium bolt snap with large swivel-eye for $3.95 ($7.90 total)
The just add some small-change to buy a few meters of 8mm bungee and a few inches of 44o paracord. These can all be bought for small-change at many diving centres or marine chandlery shops.
….. and there you are. Fully kitted for budget sidemount diving at a price equivalent (or cheaper!) than equipping yourself for single-tank recreational diving.
Buy my 'Sidemount: Principles For Success' ebook now!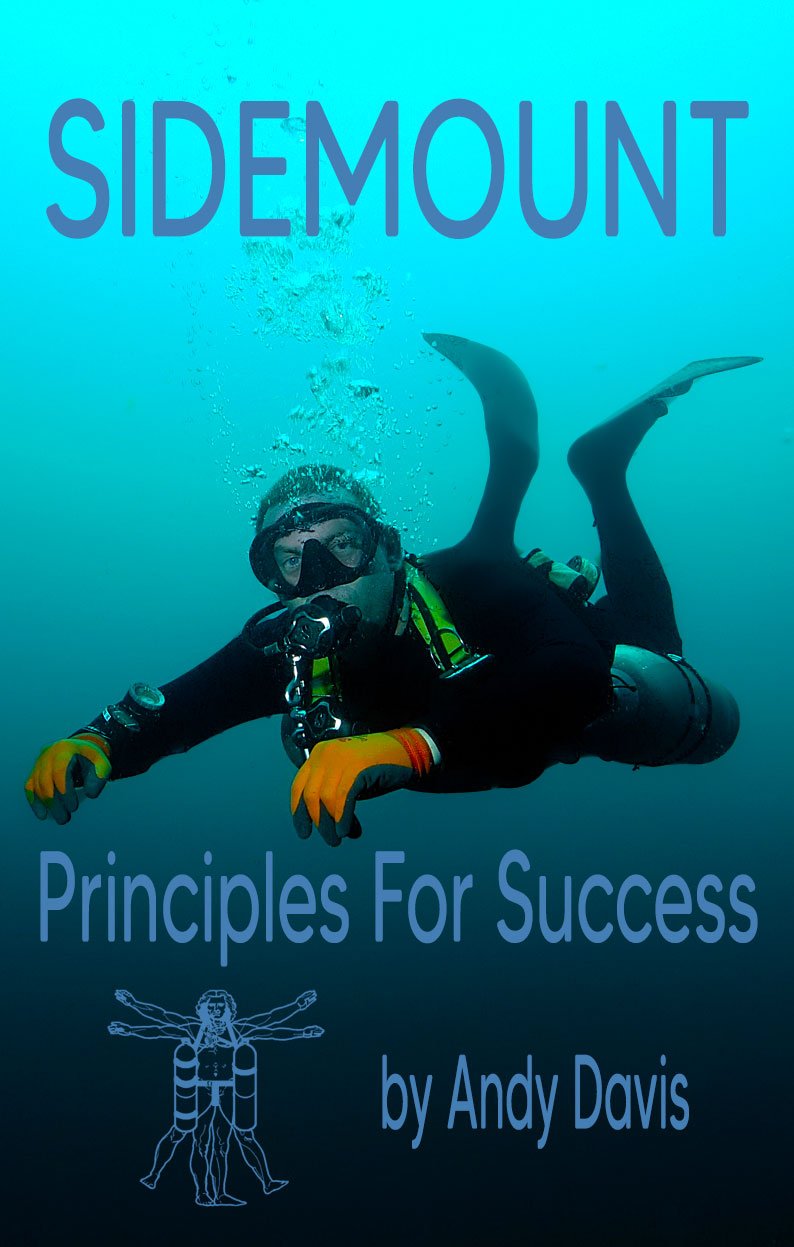 My comprehensive guide to sidemount configuration and development as a diver.
178 Pages. PDF format. Only $25
Fully Illustrated!
Chapters include:
Sidemount history, design styles, and cylinder principles
Harness and bungee setup and sizing
Configuring deco/stage cylinders
Diagnosing cylinder trim problems
Regulators and hardware
Training and skillset development
---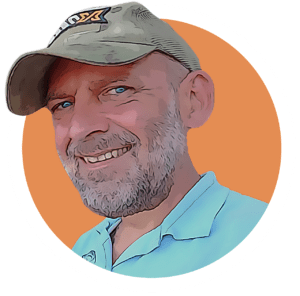 About The Author
Andy Davis is a RAID, PADI TecRec, ANDI, BSAC, and SSI-qualified independent technical diving instructor who specializes in teaching sidemount, trimix, and advanced wreck diving courses.
Currently residing in Subic Bay, Philippines; he has amassed more than 10,000 open-circuit and CCR dives over three decades of challenging diving across the globe.
Andy has published numerous diving magazine articles and designed advanced certification courses for several dive training agencies, He regularly tests and reviews new dive gear for scuba equipment manufacturers. Andy is currently writing a series of advanced diving books and creating a range of tech diving clothing and accessories.
Prior to becoming a professional technical diving educator in 2006, Andy was a commissioned officer in the Royal Air Force and has served in Iraq, Afghanistan, Belize, and Cyprus.
In 2023, Andy was named in the "Who's Who of Sidemount" list by GUE InDepth Magazine.
---