How To Rig A Deco Sidemount Harness And Wing Perfectly!
The Deco Sidemount wing is my top choice for warm-water recreational sidemount divers, and I have used one on my vacation diving for the last six years. It's very economical, lightweight, low in bulk, and has more than enough buoyancy for a pair of aluminum sidemount cylinders. However, one question that sidemount divers frequently ask me is how to assemble a Deco Sidemount harness that permanently attaches the wing. This article details how I configure the right sidemount harness hardware to allow a robust solution for using the Deco Sidemount wing!
The problem with off-the-shelf Deco Sidemount harnesses
The Deco Sidemount website offers two harness options; Y-style and H-style. The problem with these is that neither gives an option for permanently attaching the wing to the harness. This causes sidemount divers confusion and even a little frustration.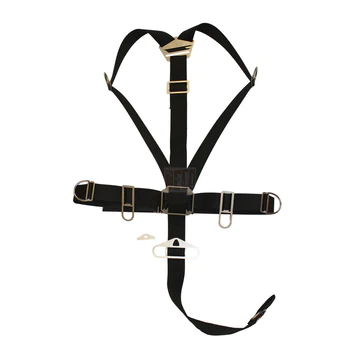 I can only imagine that the Deco Sidemount designers intended the sidemount wing to be worn separately, over the top of the harness like a cumberbund. This could be achieved by using three bungees, in a very similar approach to the XDeep Stealth 2.0 Classic.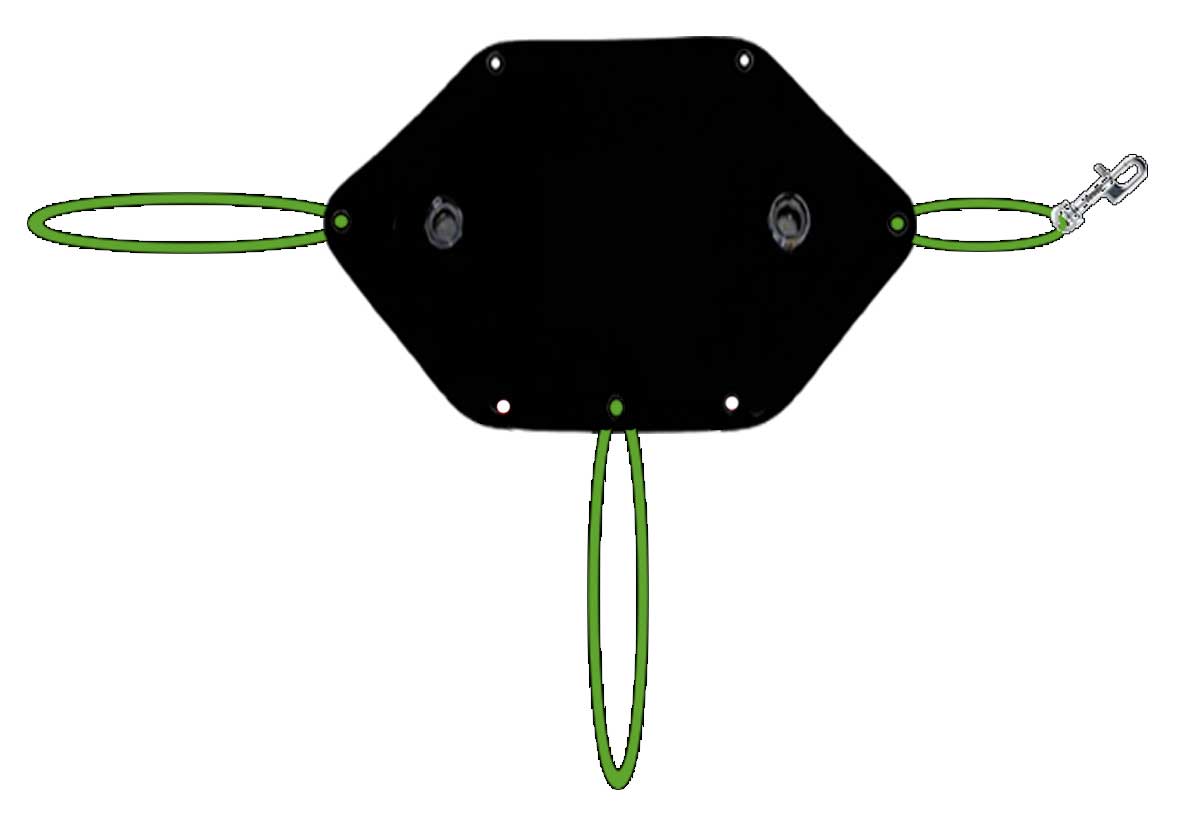 As illustrated above, the separated-wing approach is favored by some cave divers, due to having specialist needs. However, most sidemount divers find it less than ideal. The best solution is to attach the Deco Sidemount wing directly onto the harness.
Items you will need
These instructions assume you are upgrading an existing sidemount harness for the Deco Sidemount wing. If you are starting from scratch, you will need additional components. For details, see my DIY sidemount harness assembly instructions.
Deco Sidemount wing
Razor-style lumbar plate
Razor-style square D-rings
6mm bungee cord
A small bolt snap
Nuts, bolts, and washers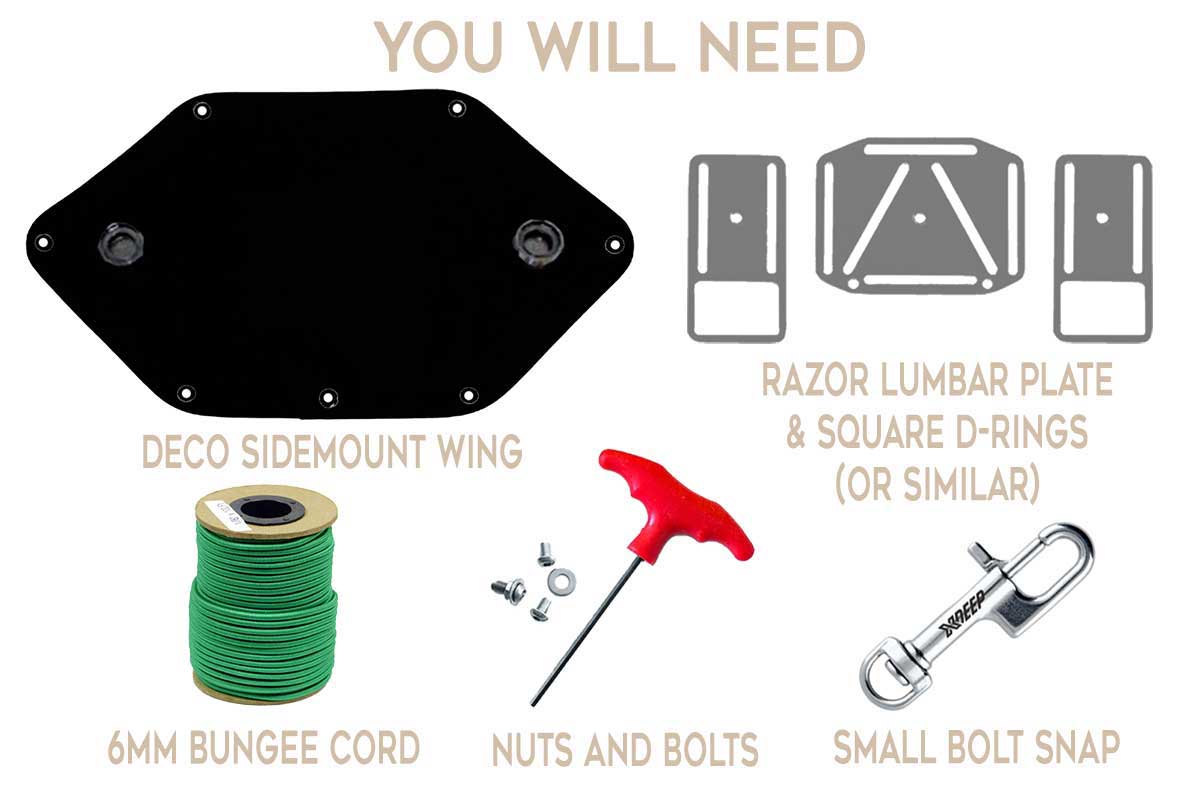 My method for assembling the Deco Sidemount requires Razor-style hardware. The reason for that choice is that the sidemount lumbar plate and square D-rings have threaded holes. I will show exactly how those threaded holes enable the best attachment for the Deco Sidemount wing onto the harness later in the article.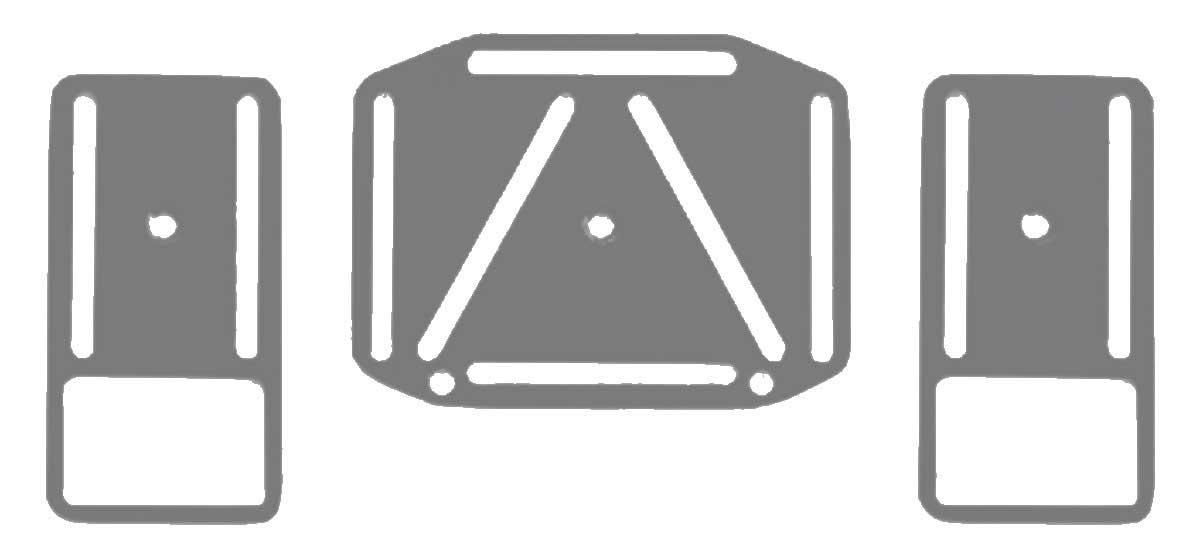 Razor used to sell these sidemount hardware components separately on their website but, sadly, I believe that is discontinued now.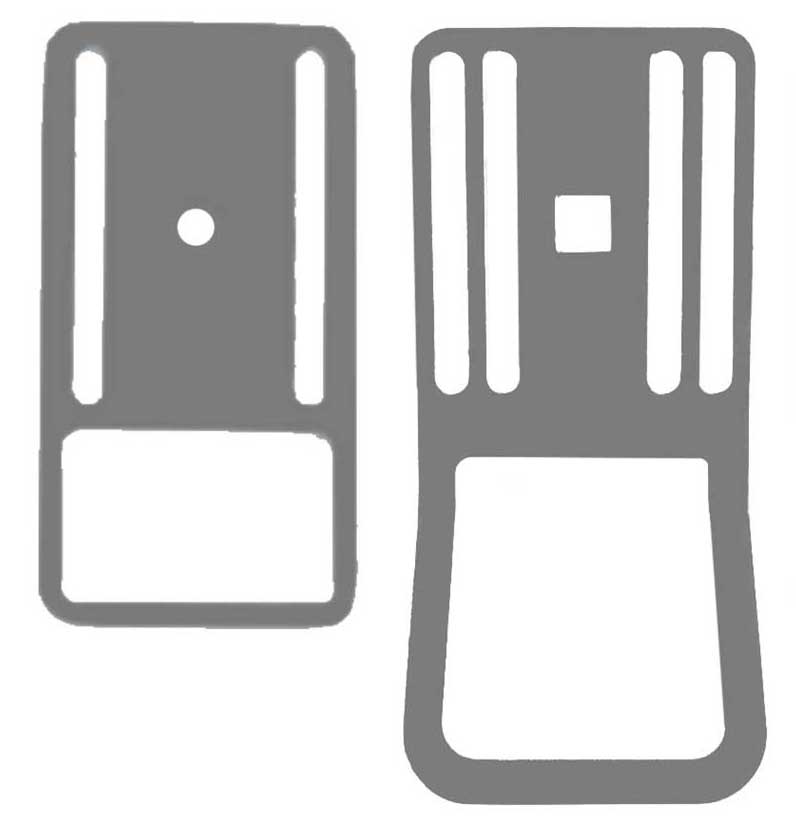 It would be workable to substitute XDeep square D-rings for the Razor hardware. Although you'd need nuts, bolts, and washers, as the bolt would not screw directly into the D-ring as it does on the Razor design.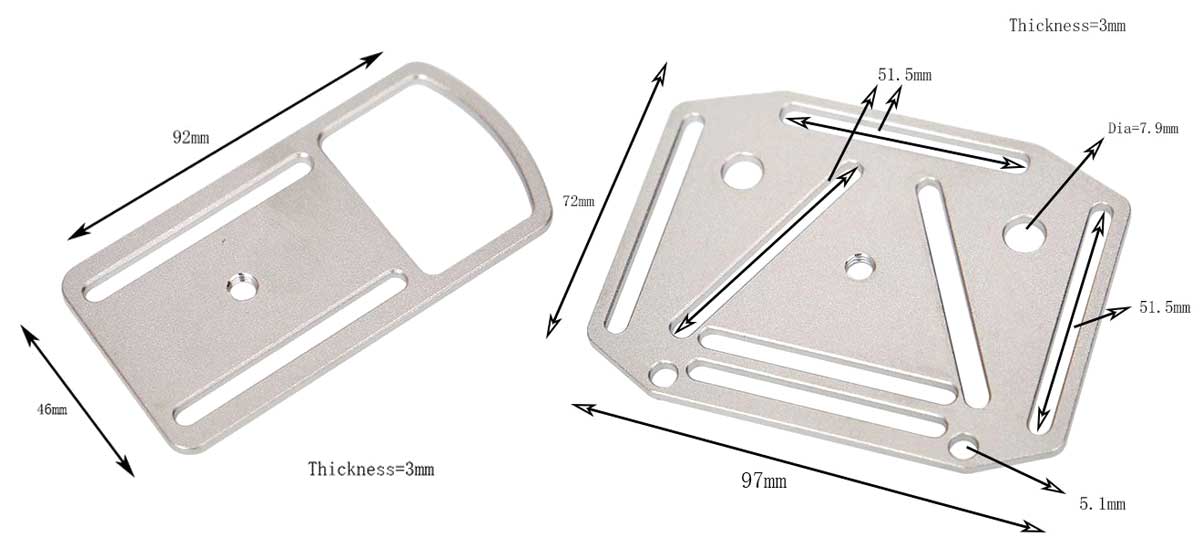 If you had the resources, making your own sidemount lumbar plate and square D-rings would be an option. Alternatively, you could consider threading screw holes into your existing sidemount lumbar plate and square D-rings, if they had the space to allow that.
However, probably the best current option is to buy a set of Razor-clone hardware. There are OEM versions of the Razor sidemount hardware available that seem like direct copies.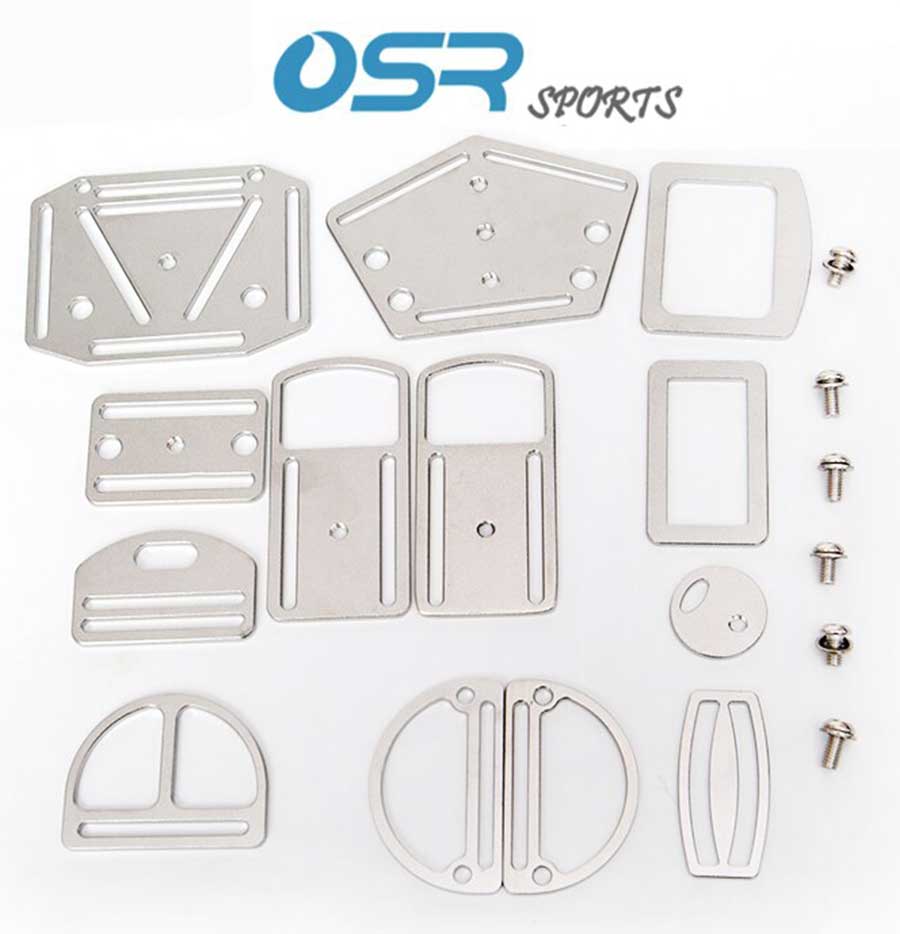 I have seen the sidemount hardware illustrated above being sold on numerous sites, like Alibaba, eBay, and for sidemount divers in SE Asia, Lazada.
Instructions to assemble a Deco Sidemount harness for permanent wing attachment
Assemble the Deco sidemount harness using Razor-clone sidemount lumbar plate and square D-rings.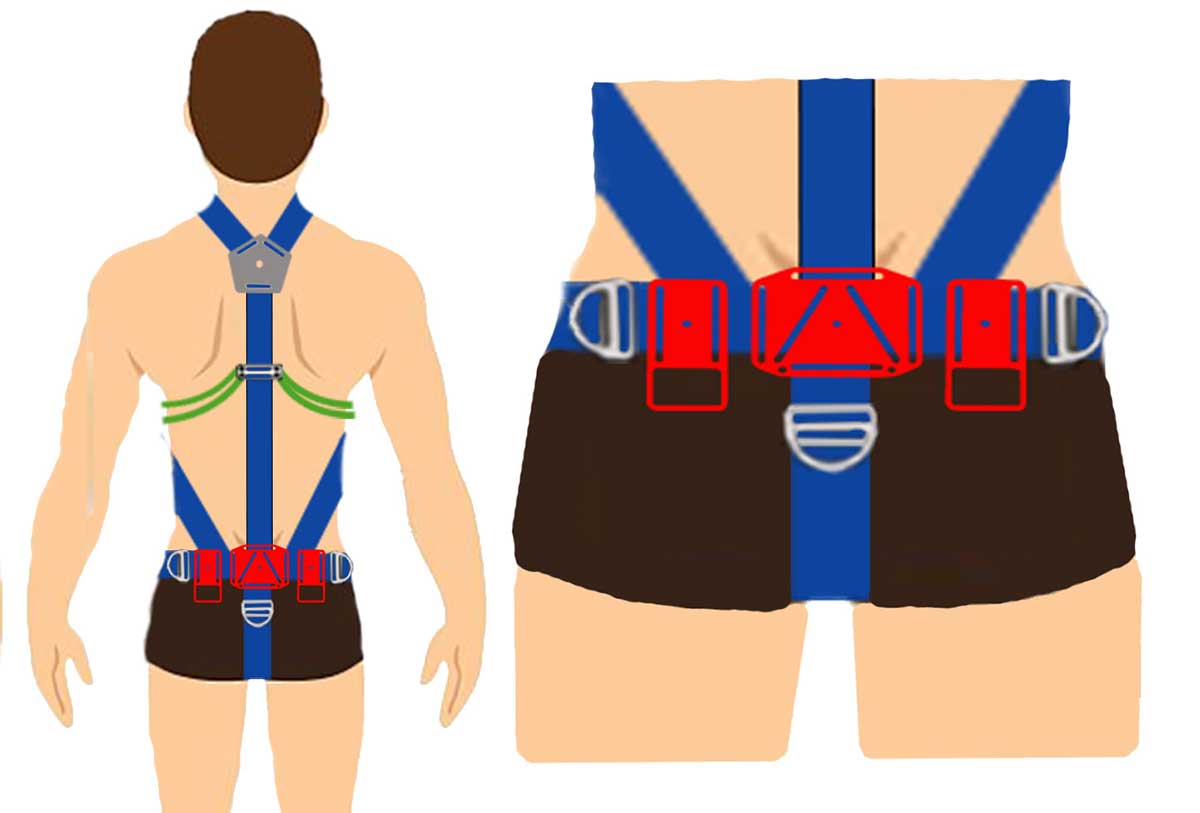 Screw the Deco Sidemount wing onto the lumbar plate and square D-rings.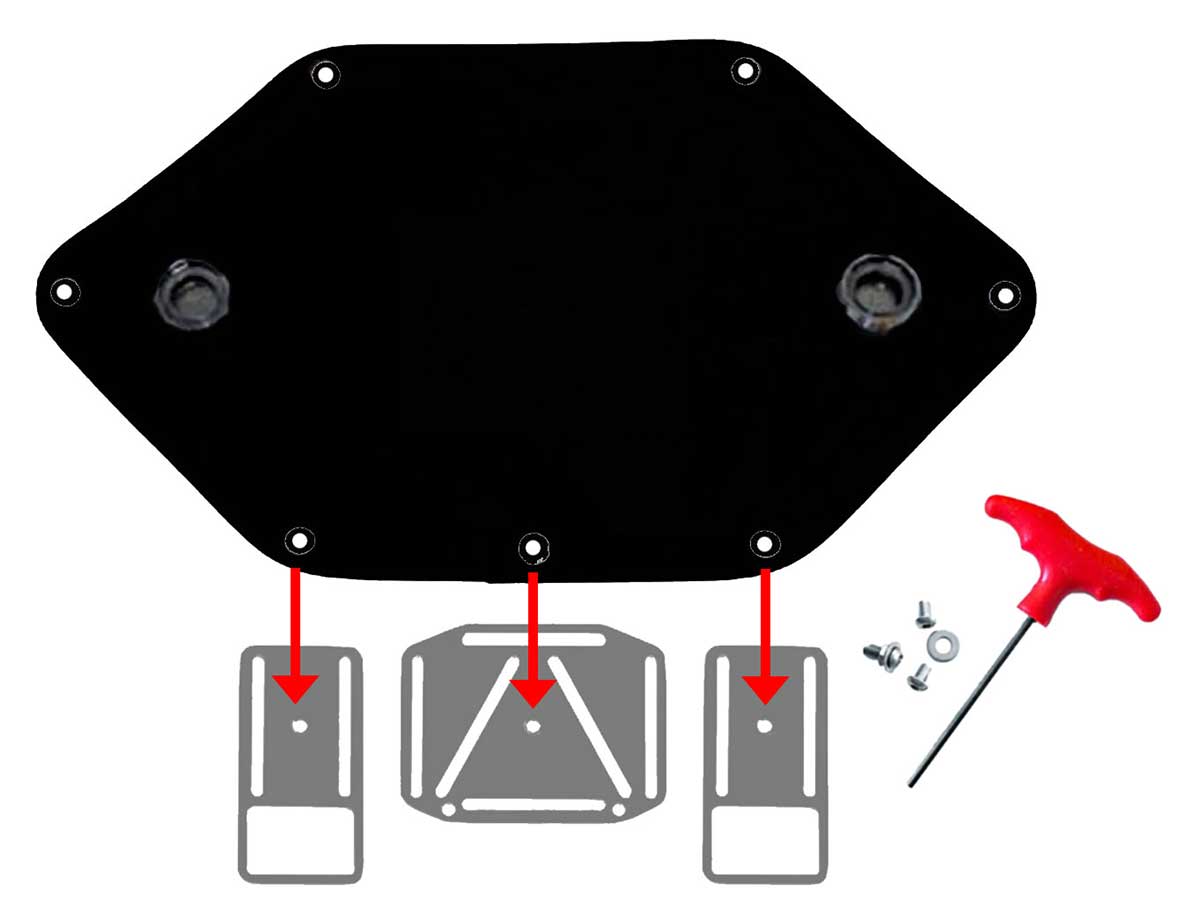 Once the Deco Sidemount wing is attached, it will sit correctly positioned over your lower spine.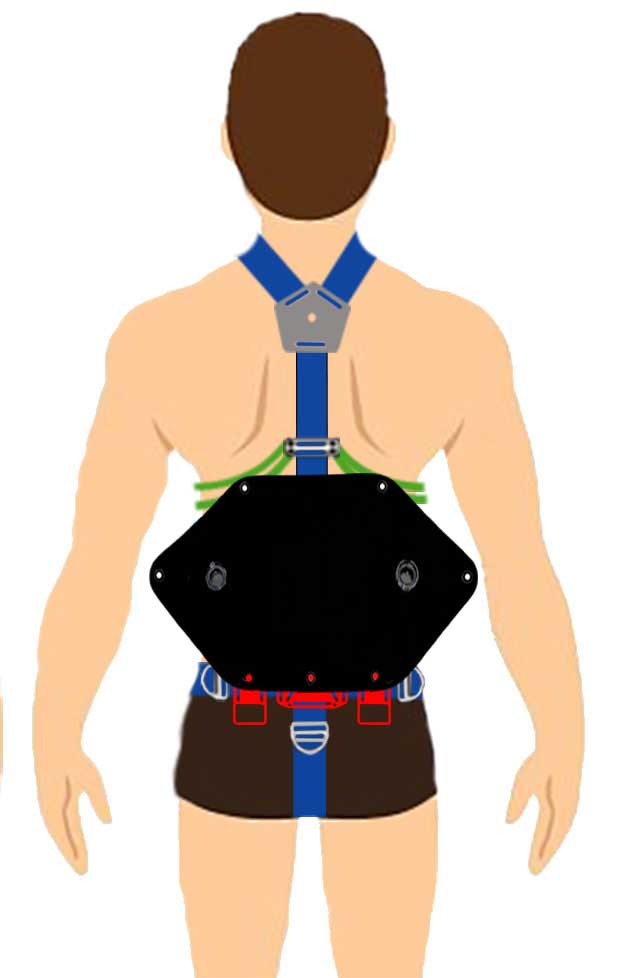 The next step is to install sidemount wing bungees through the side grommets. Use a small boltsnap to secure the bungees at the front.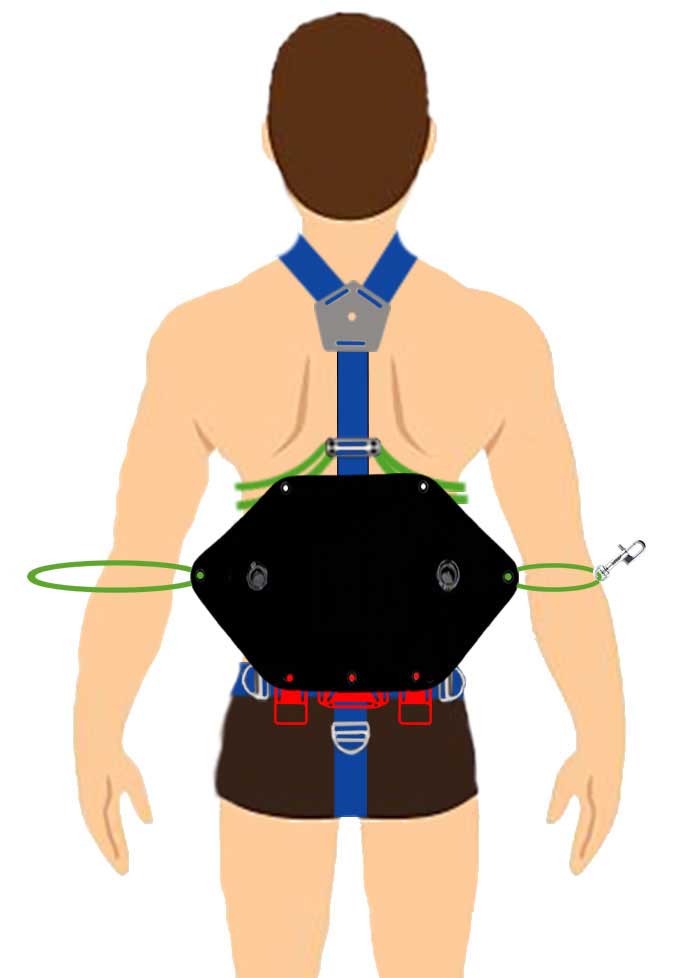 The wing bungees wrap the Deco Sidemount wing around the torso and keep it secure. You should find this familiar, as it works just like an XDeep or Razor wing.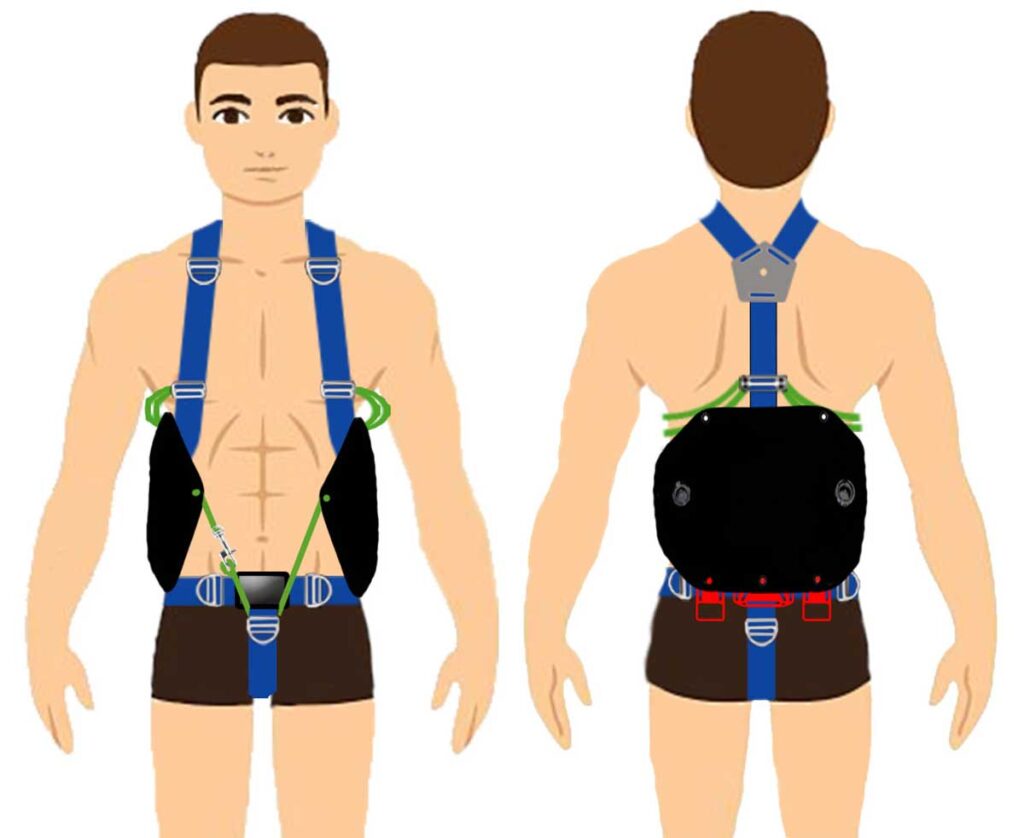 Enjoy diving the Deco Sidemount!
If you're a sidemount diver searching for the perfect wing to use on your recreational warm-water vacation, look no further than the Deco Sidemount wing. As an experienced diver who has used this wing for the past six years, I can attest to its affordability, lightweight, low bulk, and ample buoyancy for a pair of aluminum sidemount cylinders.
However, as many sidemount divers have asked me, configuring a Deco Sidemount harness with a permanently attached wing can be a challenge. In this article, I've detailed how to assemble the right sidemount harness hardware to create a robust solution for securely attaching the Deco Sidemount wing to your harness.
While you may need to invest in some new sidemount hardware, the effort is well worth it to have the peace of mind that your wing is permanently attached. So, if you want to take your sidemount diving to the next level, give the Deco Sidemount wing a try with this recommended harness configuration.
Buy my 'Sidemount: Principles For Success' ebook now!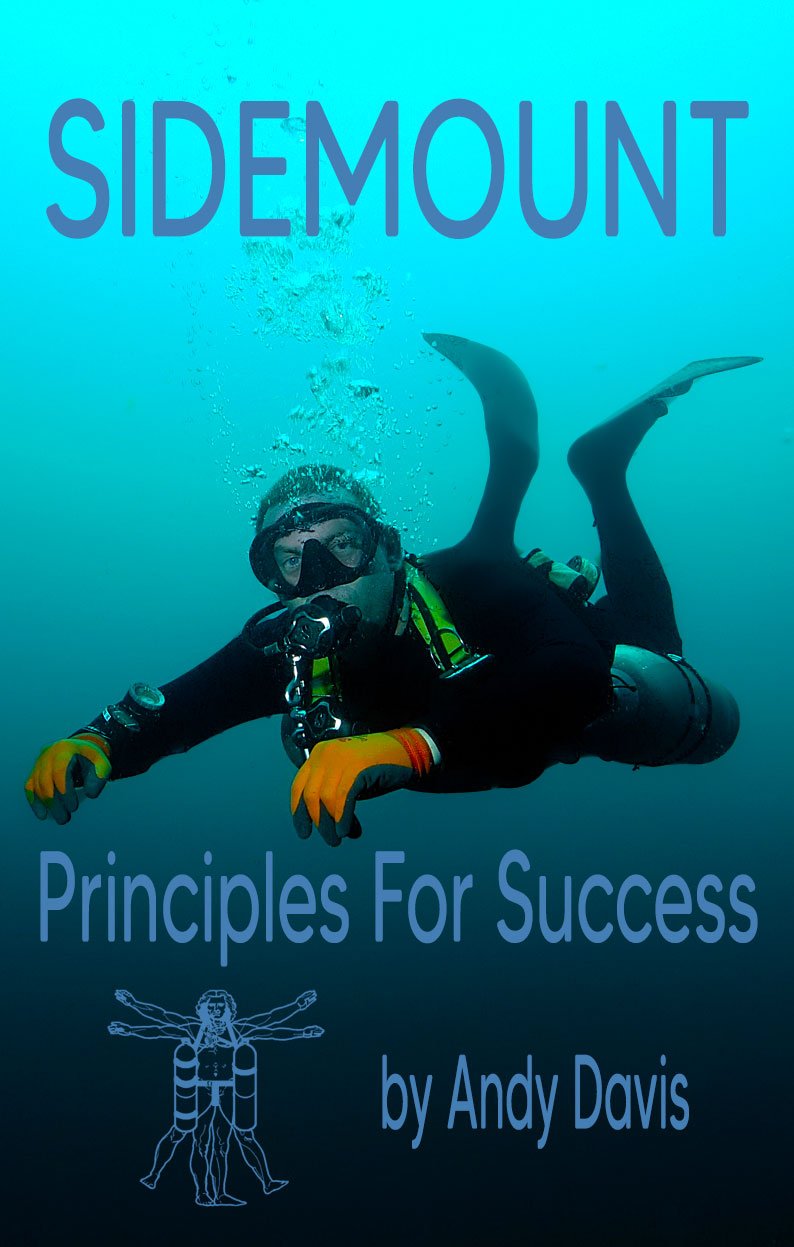 My comprehensive guide to sidemount configuration and development as a diver.
178 Pages. PDF format. Only $25
Fully Illustrated!
Chapters include:
Sidemount history, design styles, and cylinder principles
Harness and bungee setup and sizing
Configuring deco/stage cylinders
Diagnosing cylinder trim problems
Regulators and hardware
Training and skillset development
---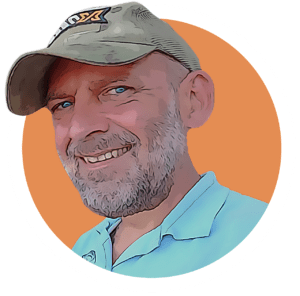 About The Author
Andy Davis is a RAID, PADI TecRec, ANDI, BSAC, and SSI-qualified independent technical diving instructor who specializes in teaching sidemount, trimix, and advanced wreck diving courses.
Currently residing in Subic Bay, Philippines; he has amassed more than 10,000 open-circuit and CCR dives over three decades of challenging diving across the globe.
Andy has published numerous diving magazine articles and designed advanced certification courses for several dive training agencies, He regularly tests and reviews new dive gear for scuba equipment manufacturers. Andy is currently writing a series of advanced diving books and creating a range of tech diving clothing and accessories.
Prior to becoming a professional technical diving educator in 2006, Andy was a commissioned officer in the Royal Air Force and has served in Iraq, Afghanistan, Belize, and Cyprus.
In 2023, Andy was named in the "Who's Who of Sidemount" list by GUE InDepth Magazine.
---