Deco Sidemount BCD Review
The Deco Sidemount BCD is a very economical, fully modular and incredibly minimalist sidemount system from Deco Dive Equipment in the USA. I think it is the best warm-water recreational sidemount BCD for lightweight travel.
The 22lb/10kg bladder is essentially a robust copy of a 10-litre MSR hydration bladder; as traditionally used in many old-school Mexican-cave style homemade sidemount rigs, but in this case, it comes pre-installed with an LPI and OPV/Dump. The Deco Sidemount is an excellent option for a super-lightweight travel sidemount using double aluminium cylinders.
What's really special about the Deco Sidemount is the price; you can put together a very nice tailored rig for as little as $275.00. That's cheap!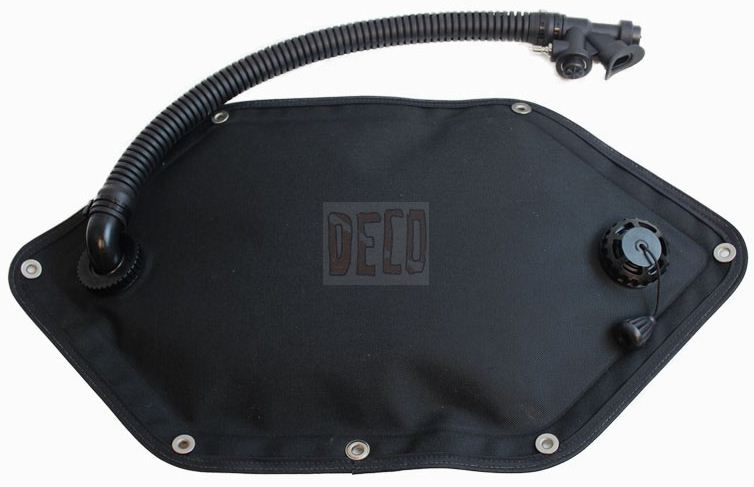 My dive testing
I've done approximately 600 dives using my Deco Sidemount BCD already, and it's still in perfect shape after a half-decade of wreck diving abuse. Out of the six sidemount systems that I own, it's my favourite rig for travelling and simple warm-water recreational dives. It's all you need to support two AL80s in a 3-5mm wetsuit.
I can fit this whole rig comfortably inside a 35L daysack, along with regulators, dive computers, board shorts and rash guard; plus some toiletries, a phone charger, a spare t-shirt etc. If I strap my dive fins onto the outside, it's all that I need for an ultra-light weekend dive trip via public transport here in the Philippines.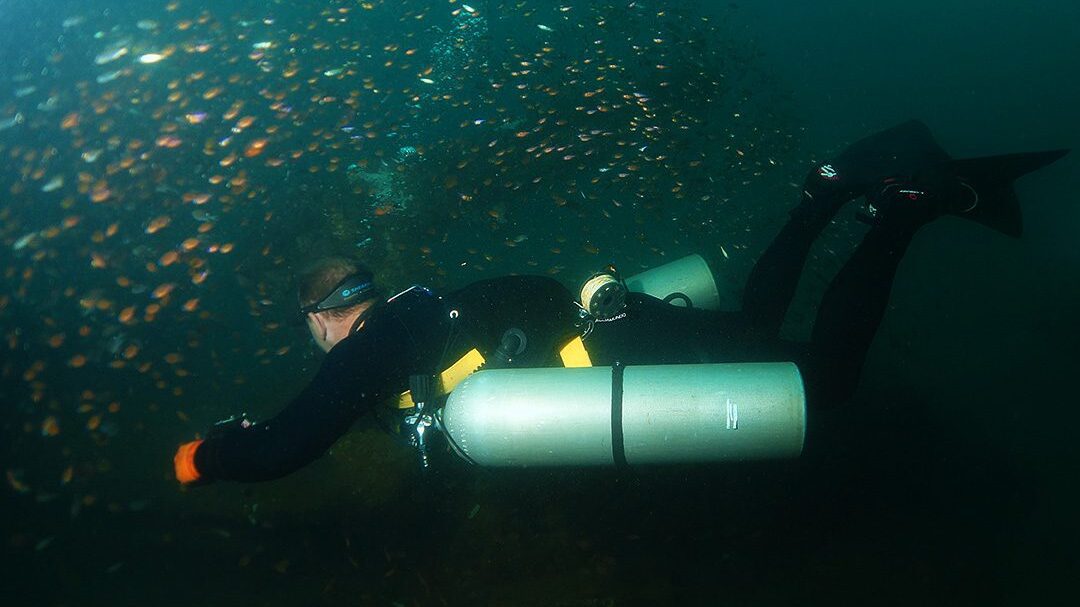 Although I have also pushed the rig to its limits; it managed a 70m/230′ trimix ocean dive with two AL80s and two AL40 deco cylinders. My weighting had to be very precise to make that work, and the surface flotation whilst fully loaded for a deep technical dive was only just enough to keep my airway above the waterline.
When I purchased the rig online, it was delivered with a receipt from Oxycheq; a very reputable tech and cave brand. I assume they manufacture the rig, but for some reason haven't branded it as one of their products. I own an Oxycheq backmount wing, so I can testify that they manufacture great quality dive gear.
Deco Sidemount Specifications
22lb/10kg Buoyancy
1000 Denier Cordura with urethane coating
RF welded bladder with double rolled seam & stitched outer edge.
Ambidextrous Use (OPV & hose placed on side of personal preference)
Grommet bungee connection points
Approx Dimensions: 23 in x 13 in (58cm x 33cm)
Approximate Weight:

Complete with LPI: 1 pound 3 ounces (1.0187 lbs) / 0.4620 kg
Bladder Only: 6.9 ounces (.4312 lbs) / 0.1955 kg

Rolls up very small for travel
Made In USA
1 Year Warranty
An awesome travel pillow.. :)
The Deco Sidemount Bladder
The Deco Sidemount bladder can attach to any sidemount harness or be worn stand-alone via bungees. With 22lbs/10kgs of buoyancy it will easily float two AL80 cylinders for recreational sidemount; or can be used in conjunction with an existing sidemount rig, to provide redundant lift.

The bladder and harnesses (and individual hardware components) are available separately – allowing sidemount divers to pick an exact rig specification to suit their preferences and needs.
The bladder is available to purchase without an LPI (for those wishing to fit their own), or with an LPI with either 13′, 16″ or 19″ corrugated hose length. That's a purchase option that I feel more sidemount rig manufacturers would offer.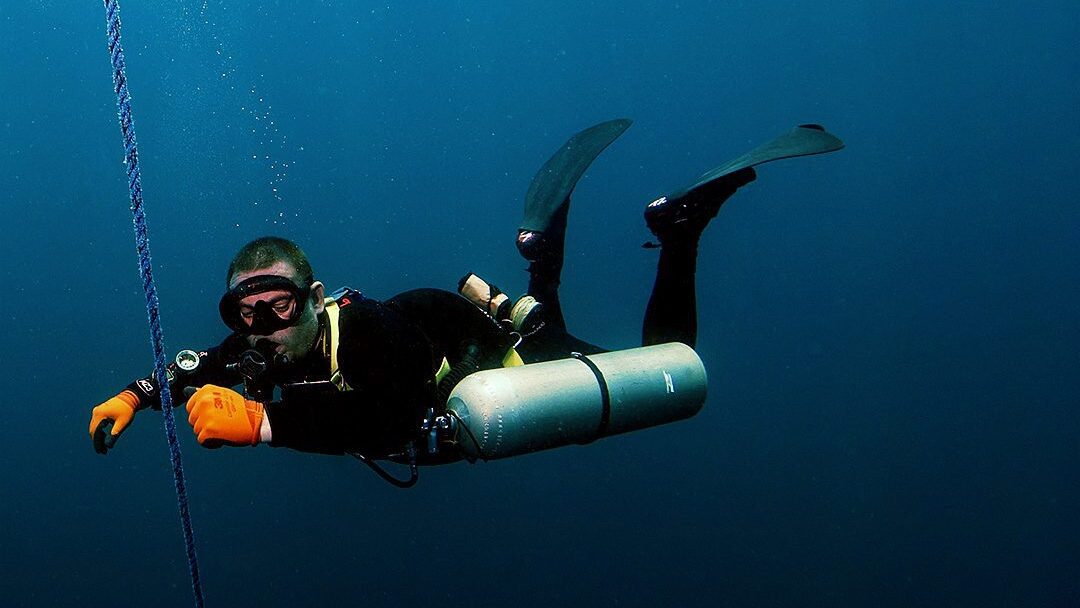 The Deco Sidemount Skeleton Harness
There are two harnesses available;
Traditional Y-style harness: shoulder straps to the rear lumbar plate.
H-style style harness: shoulder straps routed to the front of the harness via 'T' attachments.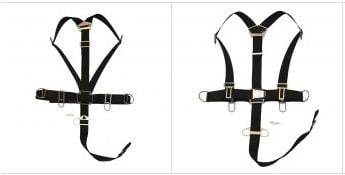 The Y-style harness is optimal for snug fit and cylinder control. The H-style harness can be beneficial for plus-sized divers or those with shoulder mobility impairments; the added space beneath the shoulder straps makes donning and removing the harness easier. The trade-off when using the H-style harness is a less snug fit.
Both harnesses are lightweight and minimalist; providing all the functionality that you'd need with zero superfluous clutter. Many other types of sidemount wings could be attached to this harness. The harness is supplied with 6ft of 5/16th bungee and two bolt-snaps, so the diver can rig out their own tank bungee method (loop, sliding loop, independent, 'old school' etc).
Both harnesses include fixed front D-rings and offset (drop) D-rings at the read. The rear crotch strap D-ring is a dual/double ring design; giving more options for equipment attachment.
The harness doesn't come supplied with a hardware attachment point for loop bungees at the rear. This can be improvised from common weight retainers. However, I prefer to use a dedicated Loop Bungee attachment, available from SumpUK. They sell some awesome hardware upgrades for sidemount systems.

You can use the harness out-of-the-box if you opt for a continuous bungee system. Just run the single-piece bungee through the existing adjustment retainer on the spine strap of the harness. This method was typically used on Razor sidemount systems and it works adequately.
There is no weighting system included with the harness. My solution for weighting, on 'bare' harnesses like these, has always been to put a couple of stand-alone trim weight pouches directly onto the spine webbing. It works great and keeps things very simple. These would be an extra purchase, or you could just thread weights directly onto the spine strap for a more permanent option (less ideal for travelling).
Trim weight pockets for the Deco Sidemount spine strap:
The regular harness costs $145.99 and the 'H' style harness is $163.99. It is very cheap compared to most on the market.
The Deco Sidemount bladder can be mounted on the harness in a horizontal or vertical position. Most would opt for a horizontal configuration, to keep buoyancy over the lower torso and route the LPI effectively across the chest.
You will have to assemble the harness yourself. That can be daunting if you don't have much experience putting sidemount gear together. Just follow my instructions for setting up a sidemount harness and you will be fine.
Deco Sidemount BCD pros and cons
Pros
Very economical
Lightweight & low bulk
100% modular
Ultra-minimalist
Excellent for travel
Cons
Requires assembly
Aluminium tanks only
No weight system included
No attachment for bungees
Overall Impression
I've always favoured a very minimalist approach to sidemount rigs, and have previously made DIY rigs from MSR bladders and DiveRite CCR Trim Pillow. The Trim Pillow is a very small capacity (10lbs/4.5kg) and is far from ideal for novice sidemount divers who have yet to dial in their precision weighting and buoyancy.
For me, the 22 lbs/10kg of lift provided by the Deco Sidemount is more than sufficient for extended-range technical diving. But the buoyancy capacity is ideal for recreational divers wearing a warm-water wetsuit and using two aluminium cylinders.
The Deco Sidemount solves that 'DIY dilemma'. It comes in a homemade price range but requires no DIY work except for assembly. In return, it provides an exceptionally economical and minimalist sidemount rig that will suit travelling, warm-water, sidemount divers. The minimalism and streamlined nature of the rig also make it ideal for those divers who want something super-sleek for extreme restrictions in caves or wrecks.
For more details see the Deco Dive Equipment WEBSITE.
---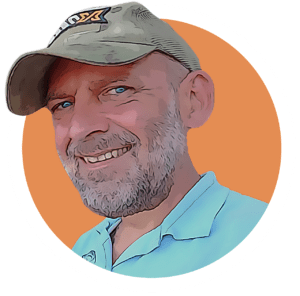 About The Author
Andy Davis is a RAID, PADI TecRec, ANDI, BSAC, and SSI-qualified independent technical diving instructor who specializes in teaching sidemount, trimix, and advanced wreck diving courses.
Currently residing in Subic Bay, Philippines; he has amassed more than 10,000 open-circuit and CCR dives over three decades of challenging diving across the globe.
Andy has published numerous diving magazine articles and designed advanced certification courses for several dive training agencies, He regularly tests and reviews new dive gear for scuba equipment manufacturers. Andy is currently writing a series of advanced diving books and creating a range of tech diving clothing and accessories.
Prior to becoming a professional technical diving educator in 2006, Andy was a commissioned officer in the Royal Air Force and has served in Iraq, Afghanistan, Belize, and Cyprus.
---
Originally posted 2022-12-20 20:56:18.