Top 5 Convertible Hybrid Sidemount Systems
by Andy Davis
My list of the top 5 most popular hybrid sidemount systems currently available worldwide. All of these hybrid systems are able to be converted for sidemount and backmount singles/doubles use.
Hybrid sidemount systems offer the diver the adaptability to use their rig for either sidemount or backmount diving.  This can be a very cost-effective solution compared to buying separate systems for both sidemount and backmount.
Hybrid systems are generally a compromise between optimization for backmount and sidemount use. As such, many would argue that they can never equal a dedicated sidemount or backmount system for optimal diving performance. However, the best systems attempt to provide designs that provide good performance in both configurations.  Hybrid sidemount systems are often more bulky and heavier than dedicated sidemount rigs.
Top 5 Hybrid Sidemount Systems at a glance:
The main comparison criteria of these systems is whether they can adapt for single and/or double backmount use.  This is determined by features like single/redundant bladders, single-tank cam-band slots, wing buoyancy and the number/location of  LPI/OPV fittings. If using backmount doubles with an isolation valve, it may also be important that the wing itself can be fitted onto a hard metal backplate. For travelling divers, the gross weight and bulk of the systems may be an important factor.

---
UTD Alpha/Delta Hybrid
The Alpha/Delta hybrid consists of a specially designed wing of 37lbs/17kg capacity, fitted to UTD's Z-Harness system.  The system is modular, so the wing itself can also be swiftly fitted to any other conventional back-plate / harness or dedicated sidemount harness. This means that you can take advantage of a bigger cost saving, buying only the wing,  if you already own a backplate style BCD.  The LPI/OPV is interchangeable, offering low or high positioning of the inflator hose.    When used with the UTD Z-Harness, it converts to backmount easily, by adding a Single Tank Adapter (STA).
Alpha/Delta 37lb Hybrid Wing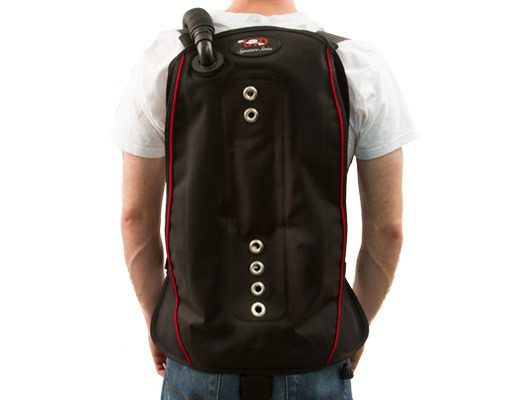 Buoyancy:  37lbs/17kg
Material:     1050 Denier Ballistic Cordura ("Pro" version has undisclosed Heavy Duty puncture & abrasion resistant material)
Weight:         12lbs / 5.4kg (as per Amazon shipping rates)
User Manual:  Delta Hybrid Manual
Manufacturer Link: UTD Alpha Delta Trim
---
Dive Rite Nomad XT
The Nomad XT is based around the transpac harness and is a truly modular hybrid sidemount system. It can easily be converted for either sidemount or backmount use. The wing has up to 50lb buoyancy capacity and is available in single or redundant bladder options.
The Nomad XT wing is designed to be narrow at the neck and angled at the sides with more lift added to the bottom, which helps promote effective sidemount diver trim. The low pressure  inflator is located centrally behind the neck and there is  an additional OPV at the bottom. This enables sidemount divers to swap the LPI to the bottom and still retain a dump-valve on the lower wing. A Gusset Control System (GCS) allows you to control lift when switching out various types of cylinders, such as going from steel to aluminum or twin tanks to single. Without the Gusset Control and without using the wing keepers on the waist belt, the Nomad XT delivers a full 50 lbs of lift.
The Nomad XT Sidemount Rig comes assembled and includes a TransPac XT harness, Nomad XT wing, buttplate and 2-inch crotch strap, plus loop bungees and chokers. Diver needs to specify TransPac size (M-XXL) when ordering. Made in the U.S.A.
Dive Rite Nomad Xt Sidemount Rig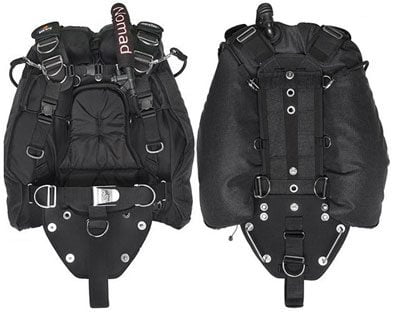 Buoyancy:  50lbs/22.6 kg
Material:  Outer – SuperFabric brand technology & 1000 denier Cordura | Inner –  210 denier nylon laminate
Weight:  Med: 9.375lbs (4.25kg), Lg: 9.625lbs (4.36kg), XL: 10.06lbs (4.56kg)
User Manual: Nomad XT User Manual
Manufacturer Link:  DiveRite Nomad XT
---
Hollis SMS100
The Hollis SMS (Side Mount System) 100 is an integrated, hybrid sidemount system, which allows use of sidemount, back-mounted doubles and single tank configurations. It features an adjustable (rather than single-piece) harness, more akin to jacket BCD, or 'comfort/deluxe' harness design and is available with a single or double bladder.  The system is supplied with two cam-bands that can be used for setting up sidemount cylinders or fitted to the system for single-tank diving.  It can also be bolted directly to backmounted doubles (via soft backplate). The Hollis SMS100 is possibly the highest-selling hybrid sidemount system available today.
SMS100 Sidemount System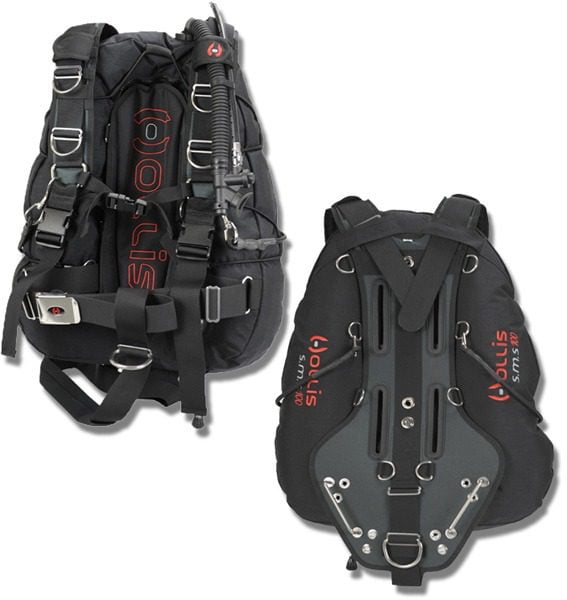 Buoyancy:  52lbs / 24kg
Material:  1000 denier CorduraTM w/ PU lamination outer shell & 15mil urethane internal bladder
Weight:    2.3kg / 5lb (Amazon specified shipping weight)
Manual:  SMS100 User Manual
Manufacturer Link:  Hollis Gear SMS100
---
Custom Divers Rhino
The Custom Divers Rhino is a flexible hybrid sidemount system that weighs only 2.5 kgs; making it one of the lightest hybrid sidemount systems available.  It can be easily converted for sidemount or backmount diving use.  The modular design is intended to be highly flexible for individual customization. The Rhino wing provides 28lbs lift capability and has five different entry ports for mounting your inflate hose assembly and over pressure valve.  It also  features an adjustable contraction system for controlled and even deflation. The harness system is one-size-fits-all and uses a unique stainless steel webbing bracket which allows shoulder length and waist positioning adjustment. The harness also features adjustable and easily removeable shoulder pads for comfort, along with a spine comfort pad.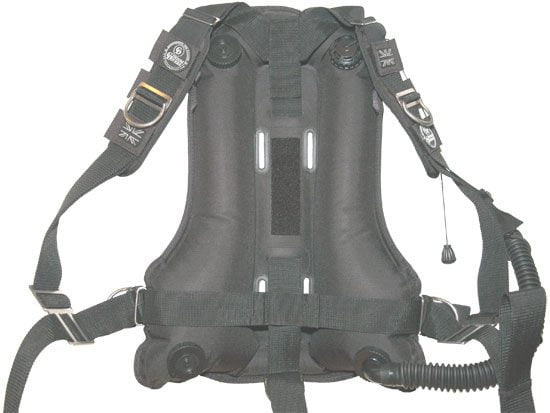 Buoyancy: 28lb / 13kg  Sealed single compartmental system.
Material: "super fabric with armor technology" (*No further details given – believed to be cordura/urethane)
Weight:  5.5lb / 2.5kg
Manual:  Custom Divers Rhino Datasheet
Manufacturer Link: Custom Divers Rhino Sidemount System
---
Hollis SMS75
The SMS75 is an evolution from years of sidemount development with the SMS100  – the building block  for the SMS75 harness. The SMS75 was designed to be lower in profile and more streamlined, at the cost of maximum buoyancy capacity.  It will cater more to hardcore tech, wreck and cave divers, but was created to handle all environments and operate effectively for regular open-water recreational divers. The SMS75 wing is a trapezoid shape, designed to promote horizontal diving with increased lift towards the hips where it's needed most by sidemount divers. The SMS75 will also support rear mounted tanks via cam slots for single tank and grommets at 11" for banded doubles. The inflator assembly and pull-dump OPV are reversible between top and bottom positions.
Hollis Side-Mount SMS 75 Complete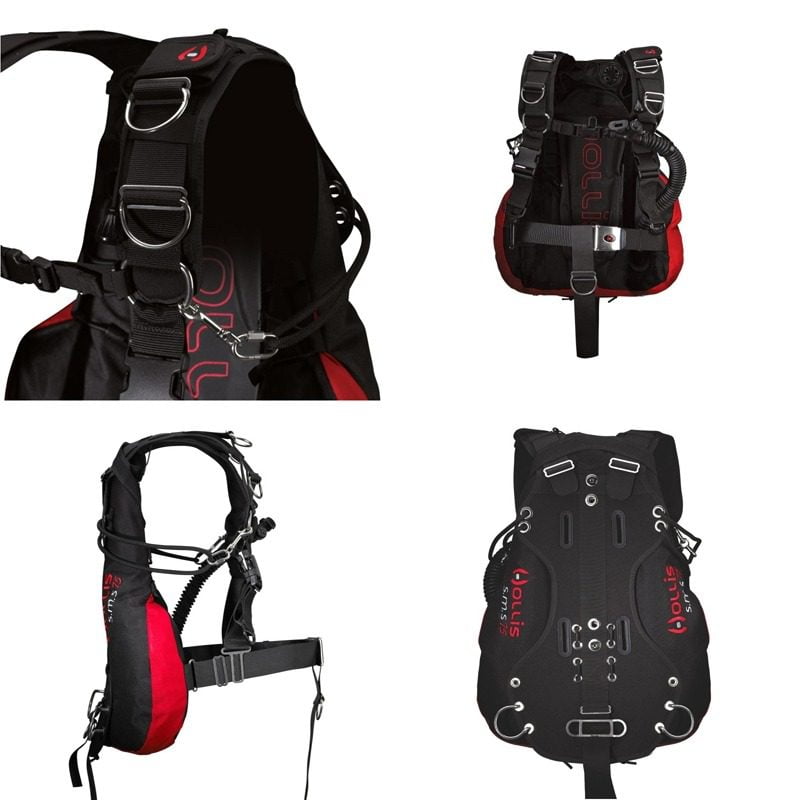 The Hollis SMS 75 includes the following features:
Trapezoid shape to promote horizontal trim
Adjustable and removable wing bungee
Designed for cave or open water sidemount
Cam slots for single tank and grommets at 11" for banded doubles
Reversible Inflator & Dump assembly
Rigging kit included: Tank bungees, SS Cam bands, SS Bolt snaps & nylon line
Includes sternum strap & crotch strap
Inner located elbow to avoid overhead interference
Three sizes: SM/MD, LG/XL and XXL
---
See also: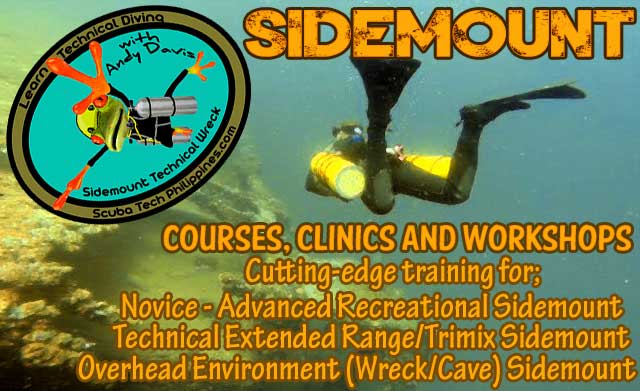 Originally posted 2018-03-07 23:56:25.