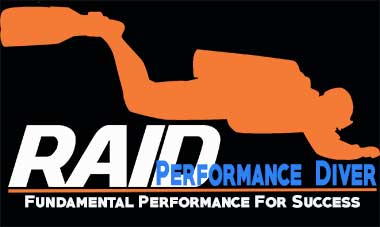 RAID Performance Diver
The RAID Performance Diver course delivers world-class fundamental proficiency training that will benefit recreational and technical divers at any level.
This course is highly recommended preparatory training for my RAID Technical and Overhead Environment programs.
You can undertake this course in any open-circuit configuration; single-tank, twinset/doubles or sidemount (if qualified). Single-tank training is completed in backplate/wing style BCD with long hose – according to Hogarthian (DIR-type) principles.

On the Performance Diver course, you conduct intensive, dedicated practice to achieve significant improvements in:
Equipment Configuration – to empower streamlining and reduce task loading.
Precision Buoyancy Control
Consistently Reliable Horizontal Trim
Advanced Propulsion Techniques – including frog kick, modified flutter kick, helicopter turn and back/reverse kick
DSMB Deployment
Improved Situational Awareness
Best Practice Emergency Procedures
Advanced Ascent and Descent Protocols
Equipment Failure Drills – including lost mask and varied regulator failure scenarios
Gas Management
Basic guideline use
My performance diver course lasts two (2) days and typically involves 240+ minutes of intensive in-water practice.
The course can be extended in duration if students require more time to achieve all syllabus skills in consistent neutral buoyancy and horizontal trim.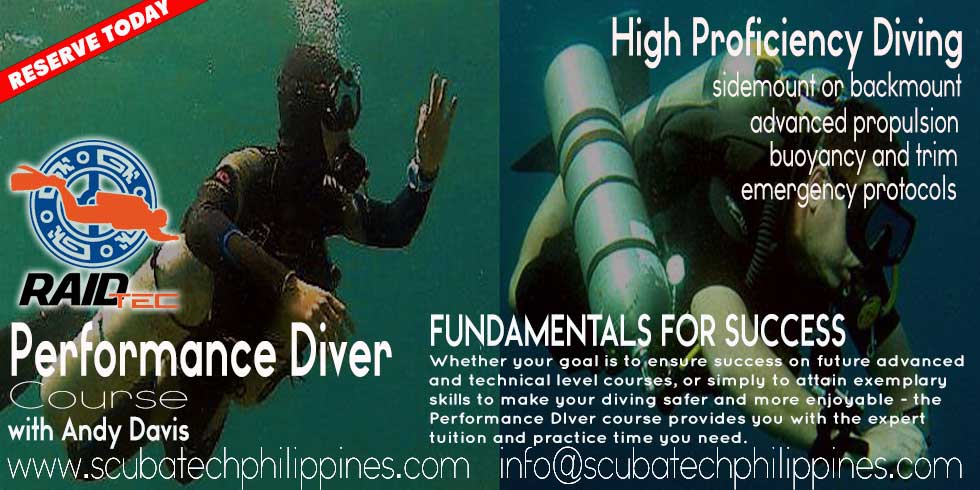 TO BOOK TRAINING
For more details, or to schedule a course, please CONTACT ME