RAID Diving Courses
---
Advanced 35
The RAID Advanced 35 course takes your diving competency to a much higher level.  Develop precision buoyancy, trim, propulsion and team diving skills.  Comprehensive theory knowledge.  This represents a very real development in diver skill and performance.
The practical aspect course consists of 6 training dives (4+ hours in-water) and qualifies the diver to conduct advanced no-stop dives to a maximum depth of 35m/115ft.  Can be conducted in sidemount or backplate/wing BCD with pony.
For more details, click HERE
---
Deep 40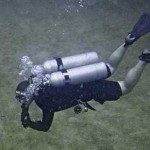 The RAID Deep 40 course introduces technical concepts, standards and knowledge to the recreational deep diver.
This demanding course includes confined skills and 4 practical training dives, conducted in sidemount, backmount doubles or a single backplate/wing with bailout pony.  Nitrox or Trimix (max 20% helium) can be used.
Normoxic TRIMIX option available (max 20% He)
For more details, click HERE
---
 Nitrox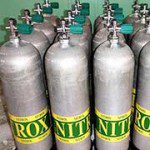 The RAID Nitrox course is completed via eLearning, with an in-person practical application and 2 optional open water nitrox dives.  It can be combined with other courses and is highly recommended.
This training teaches you about dive planning for Nitrox gas mixes (up to 40%), gas analysis and  cylinder labeling procedures for cylinders. You will also gain an in-depth understanding of oxygen exposure limits, hazards and contingencies.
For more details, click HERE
---
Master Rescue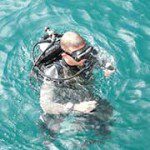 The RAID Master Rescue Diver program is a critical step in expanding your knowledge and experience as a proficient recreational diver.
This unique course builds confidence and ability, providing practical emergency management skills and crucial knowledge that enables you to respond safely and efficiently to surface and underwater emergencies.  Can be conducted in sidemount, backmount manifold doubles or a backplate/wing BCD
 For more details, click HERE
---
Sidemount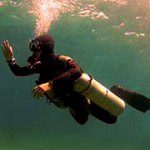 The RAID Sidemount course provides cutting-edge training for using 2-cylinder sidemount configuration for recreational diving.
Taught by world-class sidemount trainer, Andy Davis, this specialist course allows you to quickly and efficiently get comfortable and proficient using a sidemount BCD, regulators and cylinders.  Includes an equipment configuration workshop, confined water skills and open water dives.
For more details, click HERE
---