Scuba Diving FAQs: Common Dive Questions and Expert Answers
Welcome to my Scuba Diving FAQs page, where you'll discover the answers to all your dive-related questions!
As a full-time technical diving instructor with over 30 years of experience diving across the globe, I have a wealth of knowledge to share with you. These scuba diving FAQs cater to both seasoned scuba divers looking to elevate their skills and knowledge, and curious non-divers seeking more information about the fascinating underwater world.
So, whether you're preparing for your first dive or looking to enhance your diving proficiency, this Scuba Diving FAQs page aims to be the definitive source for all your dive-related questions.
More scuba diving FAQs
If these scuba diving FAQs didn't answer a specific question that you had, please do feel free to contact me, and I will add your question to the page. I aim to keep this scuba diving FAQs page growing over time.
I have specialist sidemount and technical FAQ pages
I have scuba diving FAQs for specialist sidemount and technical diving on separate pages.
---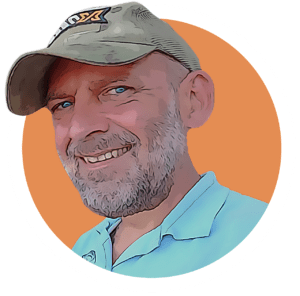 About The Author
Andy Davis is a RAID, PADI TecRec, ANDI, BSAC, and SSI-qualified independent technical diving instructor who specializes in teaching sidemount, trimix, and advanced wreck diving courses.
Currently residing in Subic Bay, Philippines; he has amassed more than 10,000 open-circuit and CCR dives over three decades of challenging diving across the globe.
Andy has published numerous diving magazine articles and designed advanced certification courses for several dive training agencies, He regularly tests and reviews new dive gear for scuba equipment manufacturers. Andy is currently writing a series of advanced diving books and creating a range of tech diving clothing and accessories.
Prior to becoming a professional technical diving educator in 2006, Andy was a commissioned officer in the Royal Air Force and has served in Iraq, Afghanistan, Belize, and Cyprus.
In 2023, Andy was named in the "Who's Who of Sidemount" list by GUE InDepth Magazine.
---